How are you? Did you have a nice new year`s holiday?
I worked almost fully during the holiday period and it has been a busy "after the holidays" period as well.
Also for this reason, I neglected the aroma cards crowd-funding campaign which has had a slow start. Anyway, this is a project I strongly believe in and will do my best to get it funded in the 12 days I have left.
The aroma card is not just a great "amulet", it is a vehicle, a trigger to spread to a wider audience the culture of a deeper and more "conscious" – 6 senses geared – lifestyle.
Please get involved in the campaign here: https://igg.me/at/hinoki-aroma-cards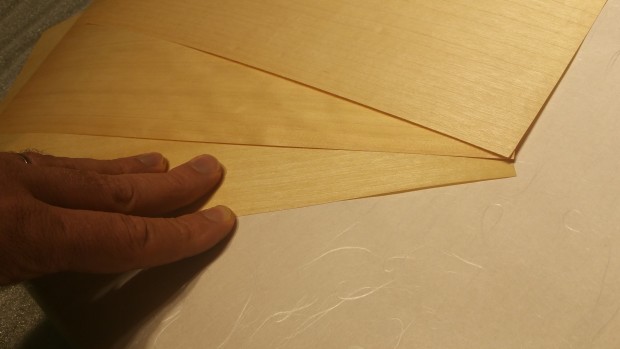 On the product development side, I am experimenting some samples of different cuts of veneer (sliced, rotary cut) etc. and washi paper. I will try which ones absorb and retain the aroma oil better.
Also about this, please check the indiegogo page for more updates.