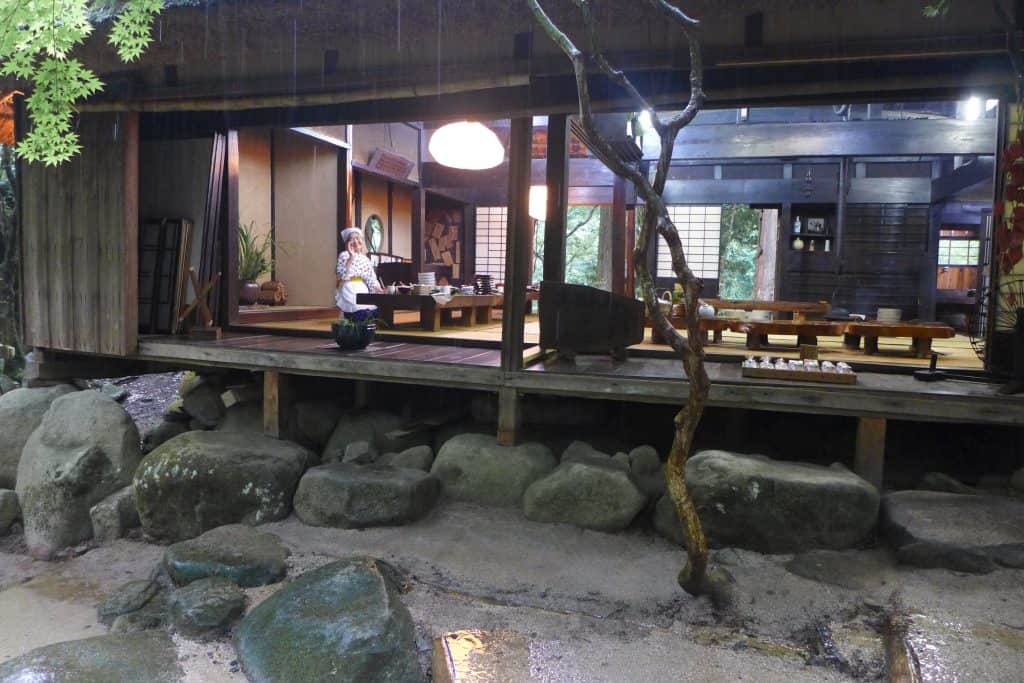 I received some beautiful pictures from Helen, a lucky owner of a Bartok design`s ofuro.
Here is her story:
When we travelled in Japan in 2013, we never stayed in hotels, but in Airbnb's (of course, the price too is favorable) and once in a ryokan (in Nara). This gave us the best of all our Japan experiences on that summer!
We stayed with an elderly couple in Okayama prefecture, and I asked the woman (no English, just body language:) to show me how to tie the obi, as we had bought some old kimonos at the market in Kyoto.
This led to the most beautiful experience, as she was so engaged and happy for our interest, she collected all kimonos she had, showing them (her daughter is a textile artist, and had made a masterpiece of a hand painted kimono as an art project) and dressed us up – I think the pleasure of this was indeed mutual.

Then she persuaded us to wear them during a visit to a special restaurant in the forest, very traditional – and there we all sat, on our knees in our kimonos, eating all the strange and beautiful dishes. We will NEVER forget it. 
Well, now you got this long story (just an example, I have got so many!)…sorry for this! I just feel so passionate about making this kind of experiences available, as I enjoy them so much myself!
Good luck! I look forward to follow the project!
(see all the splendid pictures here below)
(more…)