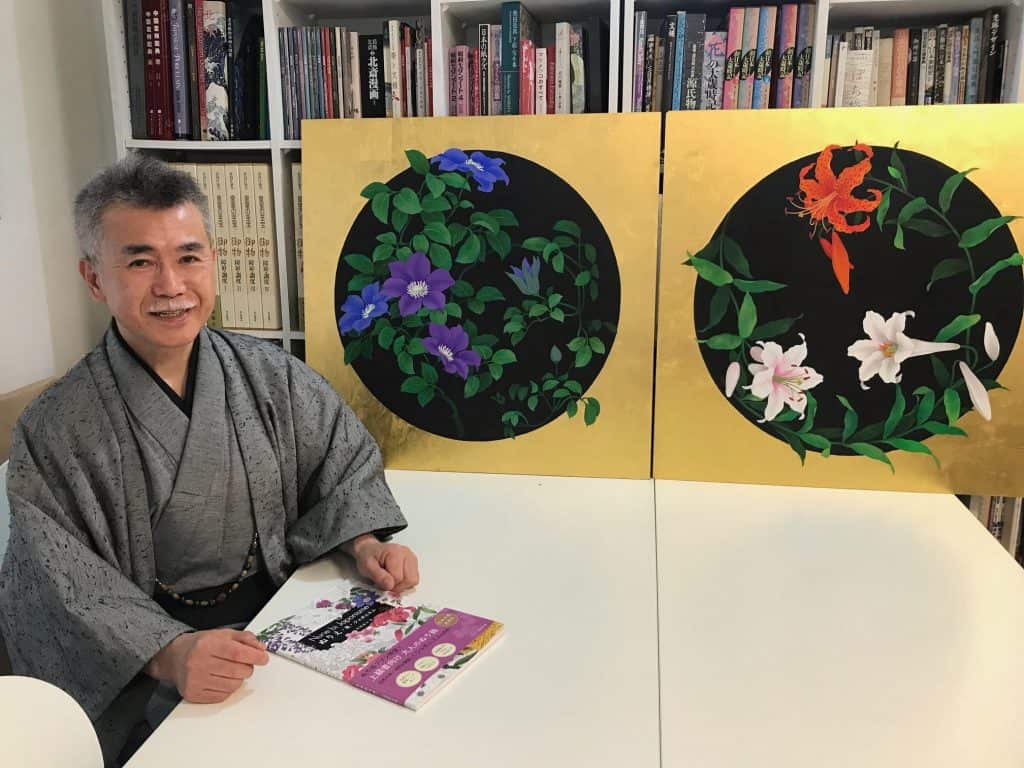 From the beginning of this year I have had the privilege to associate with Jogan Yoshio, kimono designer in Kyoto. I visited his atelier, had the chance to attend some events with him and we are also starting to collaborate on some projects (such as the one in Wakayama) .
He is really the quintessential Japanese artist/craftsman: soft spoken, passionate and humble. His right arm is the charming Hiroyo, with feline eyes riding high heels and sports cars: it feels like she could have just come out from a 007 movie or a Lupin III cartoon. The matching and the positive contrast of different elements is somehow a trademark of Jogan sensei.
He practiced since his childhood in the ateliers and along the water streams of Nishijin, the area where Kimonos are woven, dyed, block-printed, painted and embroidered with the collaborative work of dozens of separate companies. Kyoto is famous for its rigid and at the same time soft structures. Rules are not written but are so strongly encoded in the social behaviors that create a kind of invisible system of relations that puzzle the westerner. The secret is to learn every thing with the body rather than with your rational mind.
Rules are not there to be discussed but can be interpreted. Traditional patterns cannot be modified but of course are filtered through the sensibility and the DNA of each individual artist.
I think you will understand what I mean by watching this video:
check below for more photos and info to purchase the book.
(more…)