Maybe not all of you know that we can also supply hinoki wood for flooring or wainscoting?
For interior products (wood not used in wet areas) we use trees from man planted forests (Mainly Kumano area in Mie prefecture and Yoshino area in Nara prefecture.)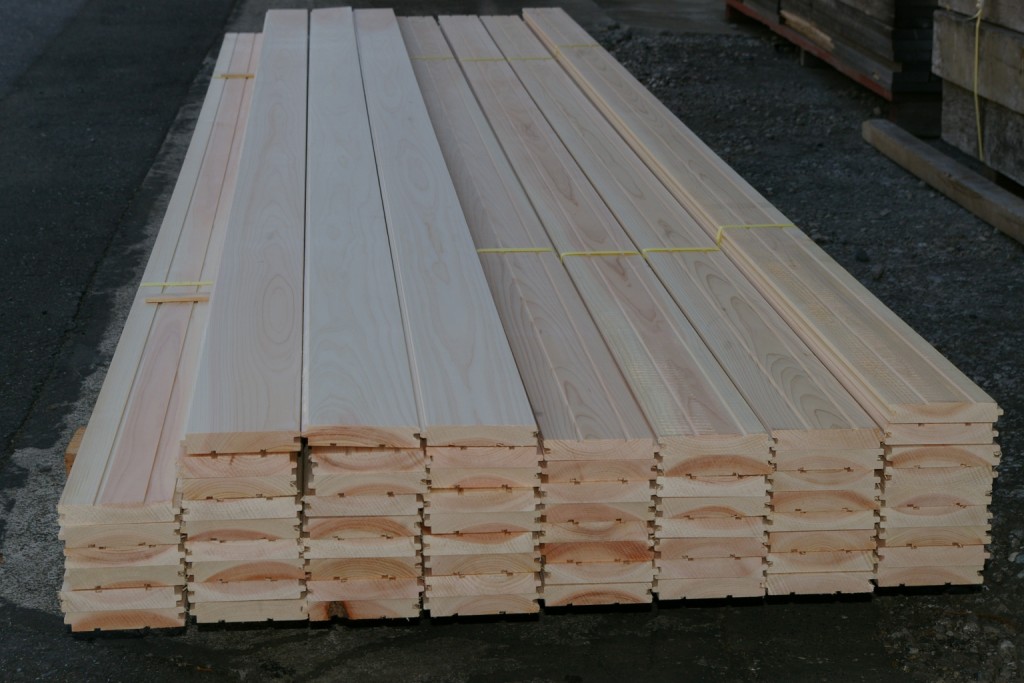 They are very regular and have few knots so we can obtain high quality solid flooring for a reasonable price.
The peculiarity of the material is a mix of "shirata"(sapwood=white) and "akami"(heartwood=red) areas.
The lumber is cut parallel to one direction (plank cut) so the planks are mixed by nature.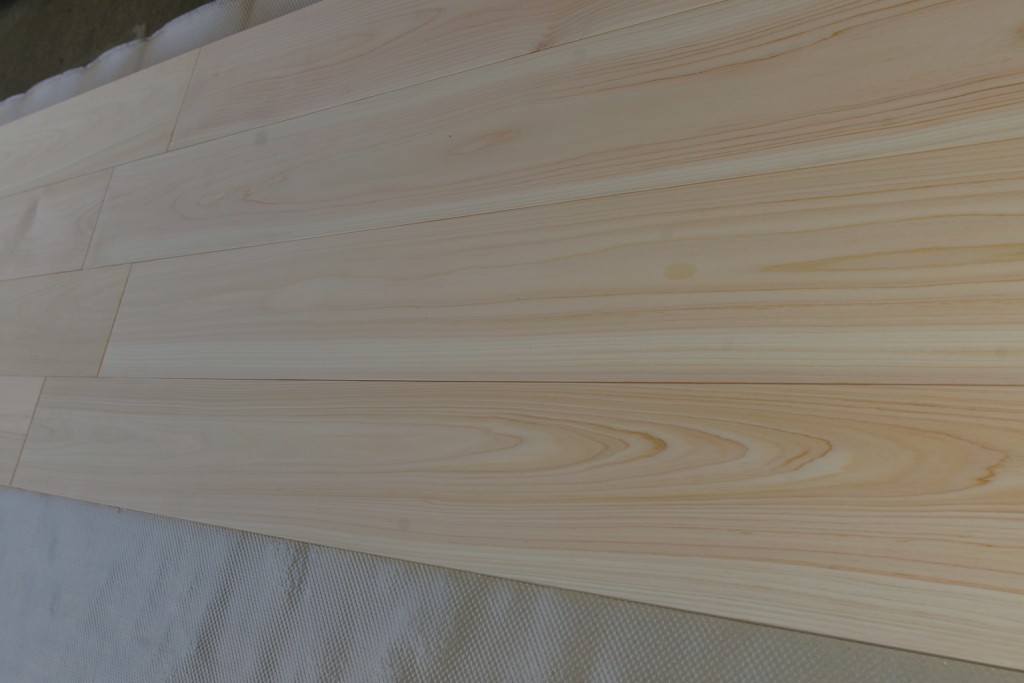 Some people like this look, peculiar of sugi pine and japanese hinoki.
Anyway, if you prefer a more uniform look, the only way to obtain material of the same color is to cut away the sap wood and use only the core of each trunk. This brings up the cost by about 50%.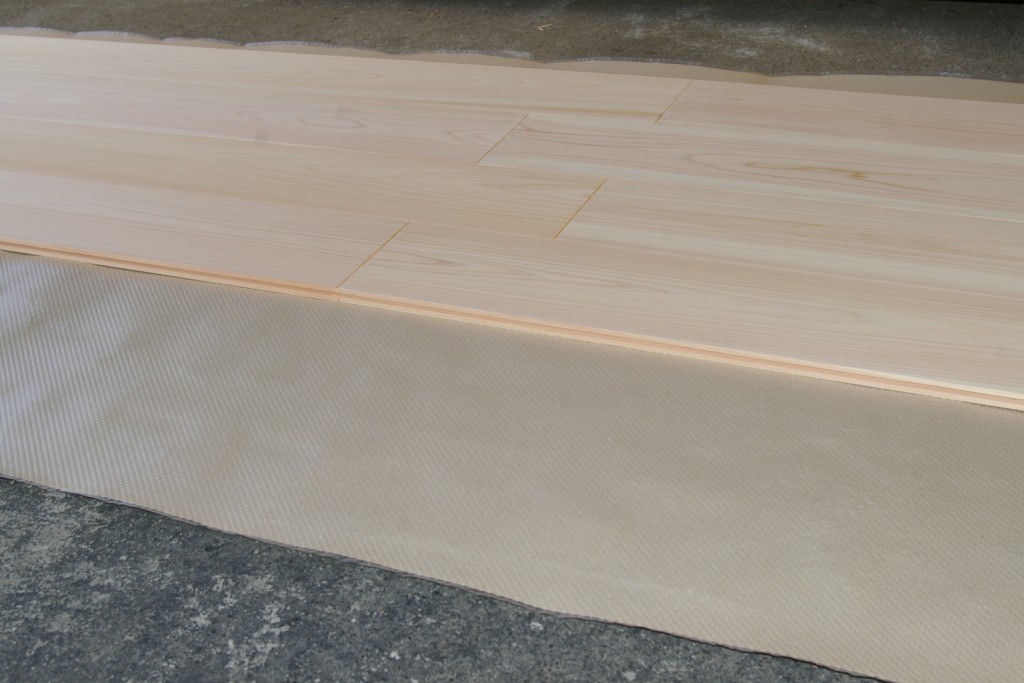 Hinoki flooring is used without shoes and is normally un-coated. It is possible to coat it with urethane but this would interfere with two of the nice features of hinoki flooring: the subtle cedar aroma and the soft/warm touch. To make the upkeep easier, we recommend the application of a full penetration water repellent (Kihada ichiban). The product is applied after installation of the flooring so we will supply separately the cans and you will apply on site with a wide brush in 2 coats.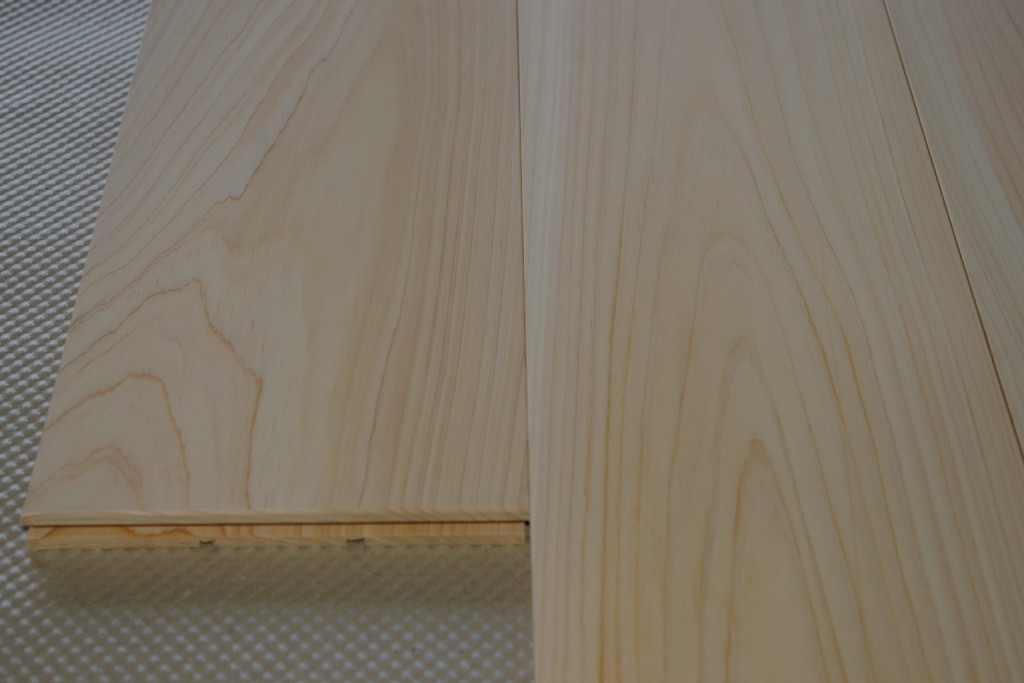 All the flooring is manufactured as per your order so you can choose the thickness (usually 12, 15 or 18mm), the width (90, 105, 120, 150, 180mm or custom) and length of the planks(2m,3m,4m or custom), the quality and type of processing (tongue/groove, end matching joints, mitered joints, width of bevel etc.)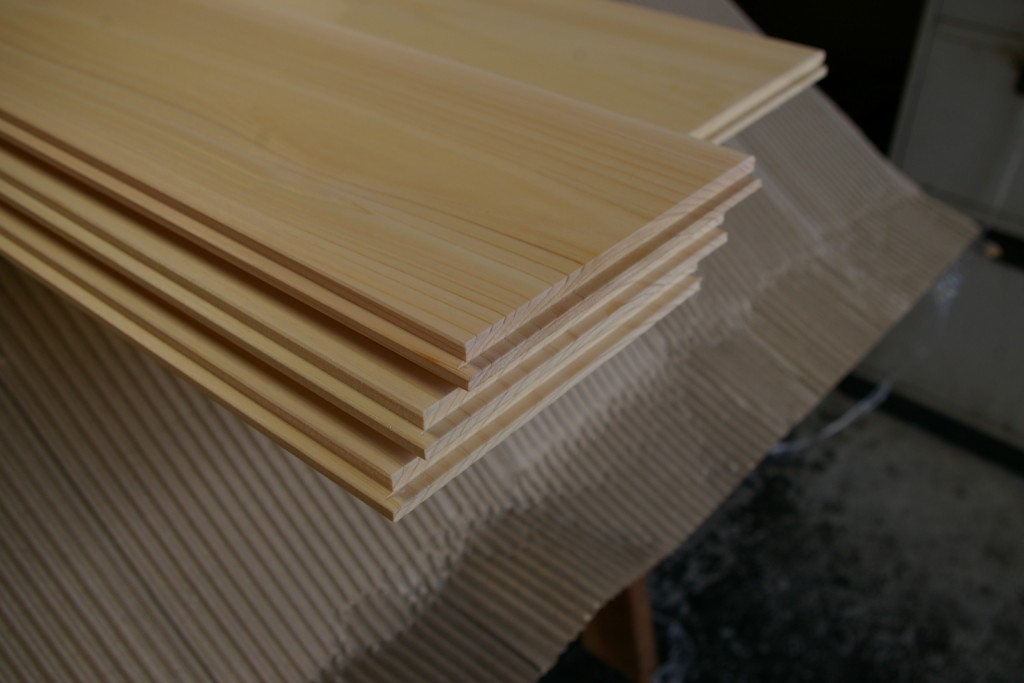 plank with tongue and groove + end matching joint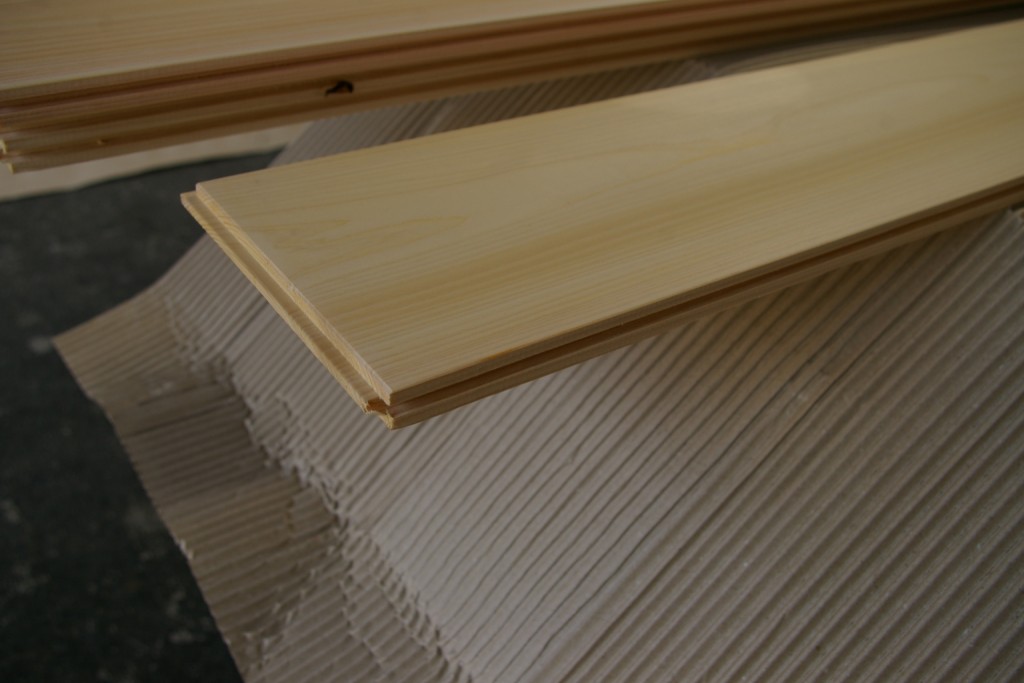 Minimum order is 50 m2. For prices please inquire:
specs:
Origin: Kumano (Mie Pref.)
Quality: surface knotless
Cut: ITAME (plank cut)
Finish: planer finish, no coating, tongue/groove edge, end match
thickness: 12mm
w120 x L 1950mm
w120 x L 2950mm
w120 x L 3950mm
w150 x L 1950mm
w150 x L 2950mm
w150 x L 3950mm
The best cost/performance for a 12mm flooring is obtained by using the 3m planks.
For installation use both glue and nails following the procedure as per the sketch here below.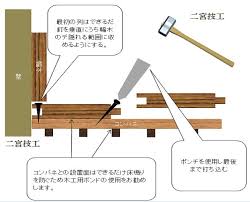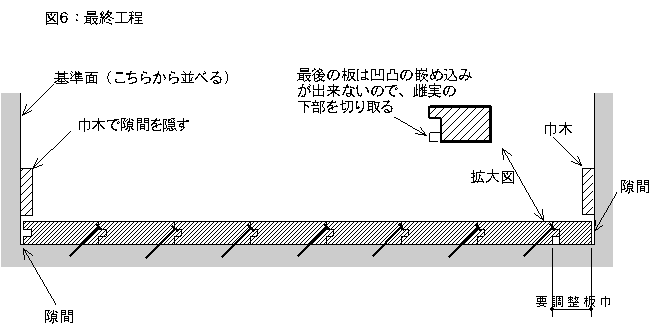 Hammer the nails diagonally and make them flush with the aid of a punch before laying down the next plank. Proceed until you reach the other end. It is recommended to tuck in the planks with the aid of a hammer to make sure there is no gap between the joints.
NOTE: Solid hinoki flooring is not compatible with floor heating.