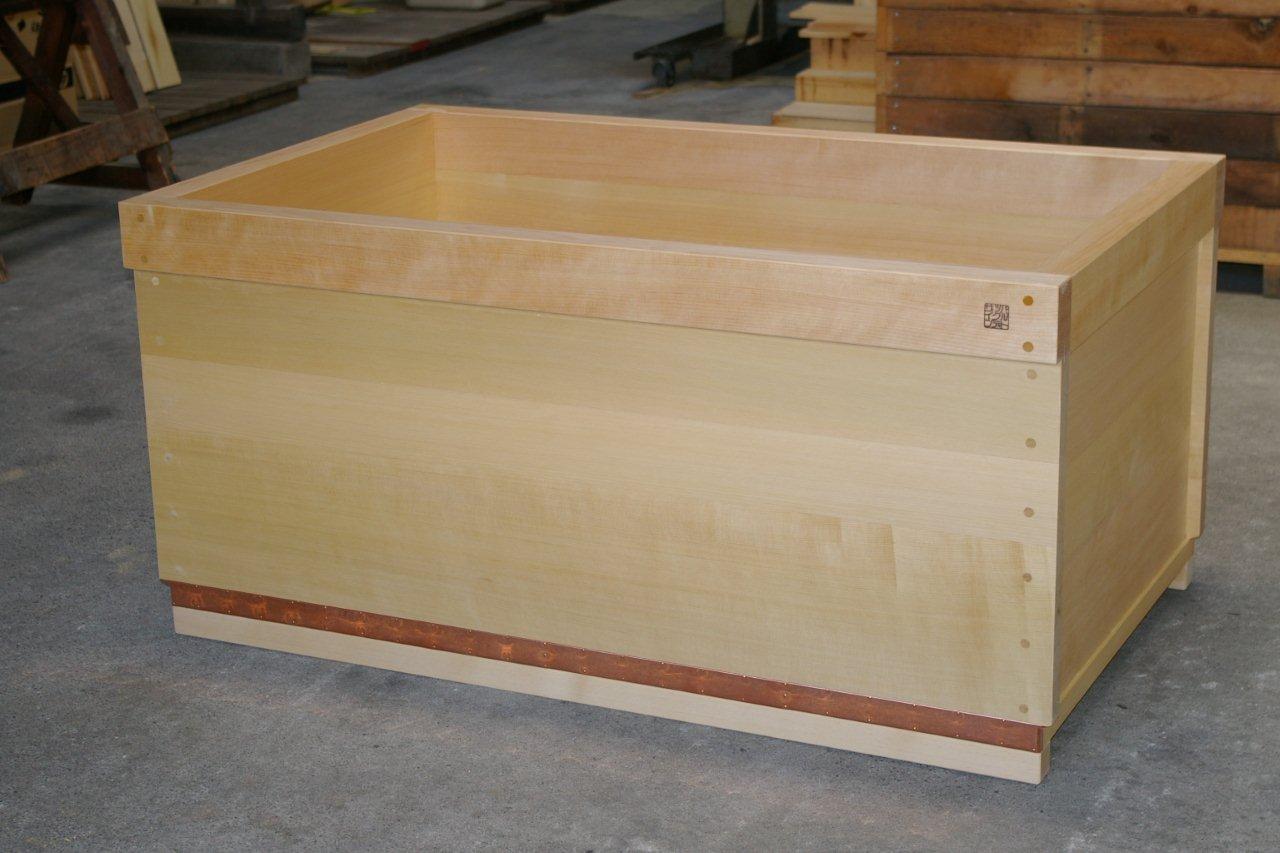 This time we had the pleasure to deal with an indian gentlemen, japan-lover and japanese sword collector.
This shipment consisted in an Asnaro wood tub AB grade L1370mm x W840mm x H660mm.
We supplied the drain fitting: the client will drill a hole and mount it on site to match exact site conditions.
The tub has a copper apron, wood dowels and the Bartok design Iron brand at front side top-right
Bathroom accessories include Asnaro large bucket, Asnaro ladle with handle and Asnaro-Hiba Oil.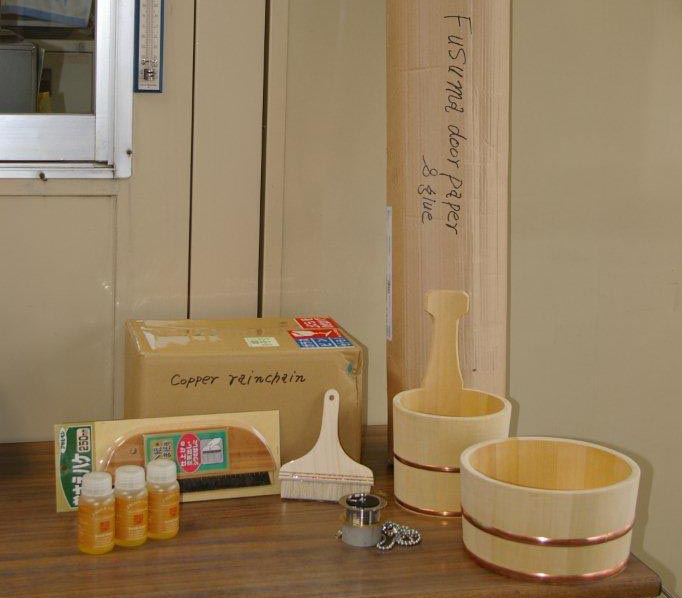 We also supplied a copper rainchain adjusting the length from 2700mm to 3250mm (option).
Then the client choose some fusuma paper designs.
http://shitoya.com/
(see the list af all designs in the left side column menu of the Shitoya site. Names are in japanese so you will have to click all one by one and choose your favourite… )
We purchased it and shipped together, (charging a commission for the order, local shipping and glue/tools).
It is really exciting to work side by side with our clients thousands of miles away!