I am not sure if it is sad news or happy news,
…but yes! we can definitely turn it into a 100%  happy news!

An old temple (called Josen-ji) located in Kameyama (Aichi prefecture) will be demolished in early 2023.
The building is said to be at least 150 years old (but judging from the photos I think even more)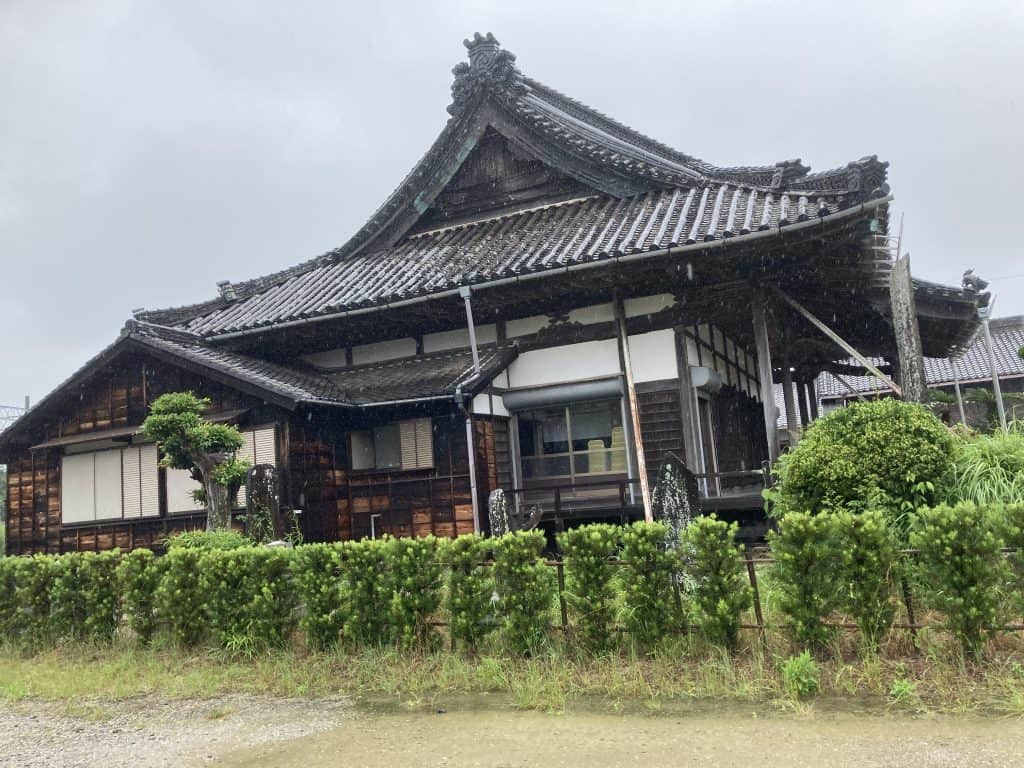 The elegant noyane (double roof) slanted iri-moya roof (a mix between hip roof and gable roof) is finished with the "hongawara" roof tiles which means that there are 2 separate parts, one for the concave and one for the convex components.

The size of the hon-do (main hall) is about 11m x 11m + external corridor.

It seems unbelievable, but they are also going to demolish and dump the gorgeous gold plated altar and massive scuptured ranma panels (;゚Д゚)!
See photos below. Also you can access the google drive below for more photos. https://drive.google.com/drive/folders/1AEYzGB0nBRIv74tMXFIy2VUOA7bb_Nux?usp=sharing
or if it is easier, with google photos: https://photos.app.goo.gl/q9kDS2pQ3GcqppxXA (same pics)
I still haven`t been on site. It seems like there is still plenty of time (before january 2023) to evaluate the possibility of transferring the building to save it.
That said, the owner already has a quotation from a local demolition company (to just tear it down and clear the lot) and I am afraid that some penny-wise local interests may dictate the destiny of the precious building.

For this reason, (also considering past bitter experiences) I intend to proactively plan ahead a solution to carefully dismantle, transport and rebuild the temple in a location where it can be appreciated.

I would be grateful for any insight you may have.
Please do not contact me for picking up just some materials or spare parts: I am looking for a party who is willing to adopt the building in its entirety.

I asked a specialized company to visit the site and provide a quotation for the disassembling work and I will post here updates as soon as available.
It will be a rough evaluation, but I will also try to estimate how many containers are needed.

The idea is that for the rebuilding work, my carpenter can go on-site (also if overseas) to coordinate the reconstruction and instruct local craftsmen. In any case, the "foster family" needs to have clear ideas about how to finance the project, clear local building department filings, and supply the land and local construction company to handle the nitty-gritty of the project.

Or course, I remain available for any question or comment.

Best//

iacopo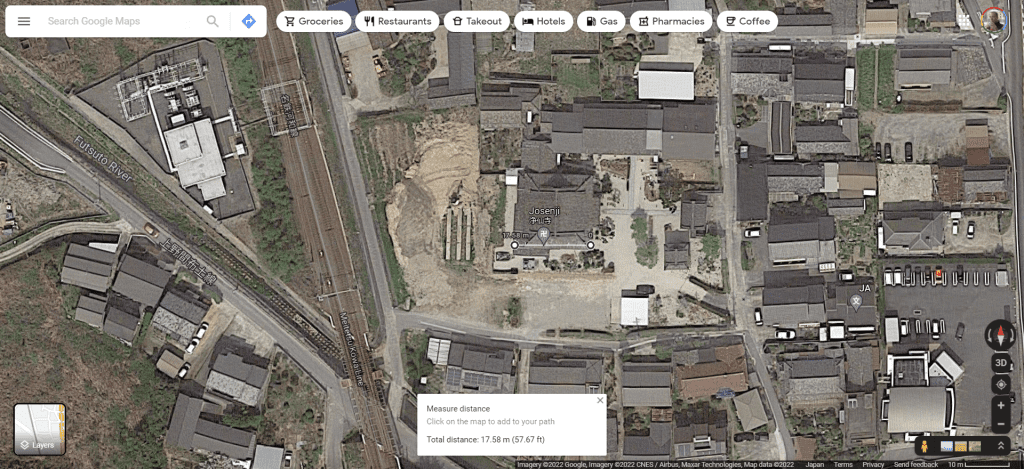 google map location PIN is here:
https://www.google.com/maps/@34.8046884,136.9171596,109m/data=!3m1!1e3
UPDATE 2022.march.28
Cost of demolition of the temple:
12 million Yen + 10% VAT
This quotation does not consider reusing of roof tiles.
I think reusing is better (also considering that for relocation out of Japan, it would be necessary to import roof tiles anyway) so the cost would increase (rough estimate = +2.5 million JPY)
Cost of rebuilding in Japan (as a reference):
scaffolding and temp. const. 500,000 JPY
foundations 2,500,000 JPY
timber frame (including new material 22,500,000 JPY
roof 15,000,000 JPY
plasterworks 3,000,000 JPY
paintworks 700,000 JPY
electricity and various 1,300,000 JPY

-> total 45,500,000 JPY + sales tax 10%
Of course, in the case of rebuilding overseas, the cost will need to be re-estimated.
We would be able to supply craftsmen to instruct local companies as needed.

Cost of transportation, import procedures, etc. to be determined.
Please let me know if you are interested so I can look into the feasibility of the project.