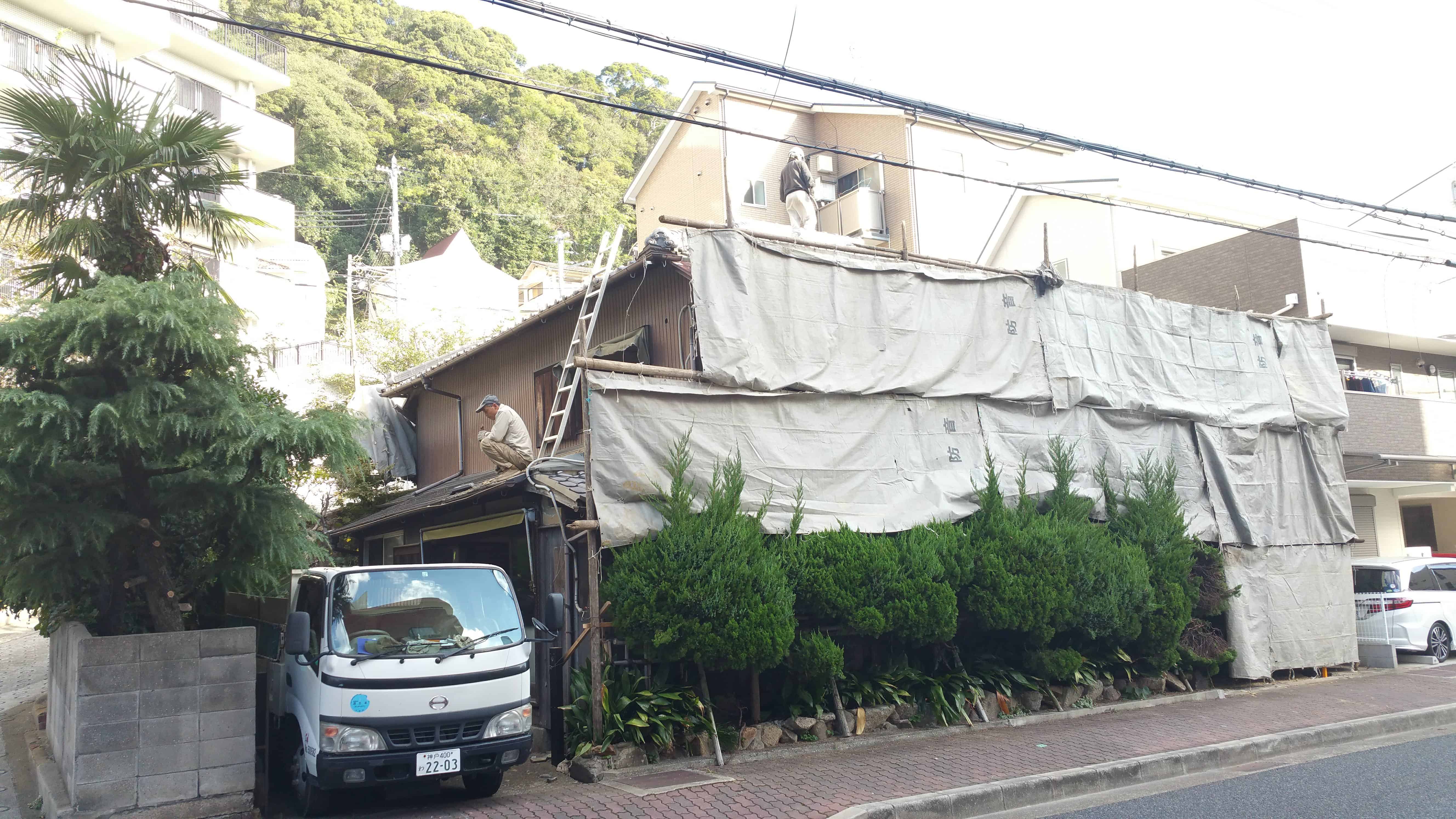 I cannot sleep. I just want to cry. I can`t forgive.
In a central area of Kobe they started to demolish a beautiful traditional house.
Along a high traffic street but screened by green, it was a 2 story house with traditional ibushi roof tiles.
It was my favourite, I saw it almost every day. 5 years ago, the old building to the right was demolished and replaced by a tasteless, plasticky prefabricated house. But the beautiful old house remained and the contrast between the smart and refined house and the new unbalanced and basic new house was even more striking.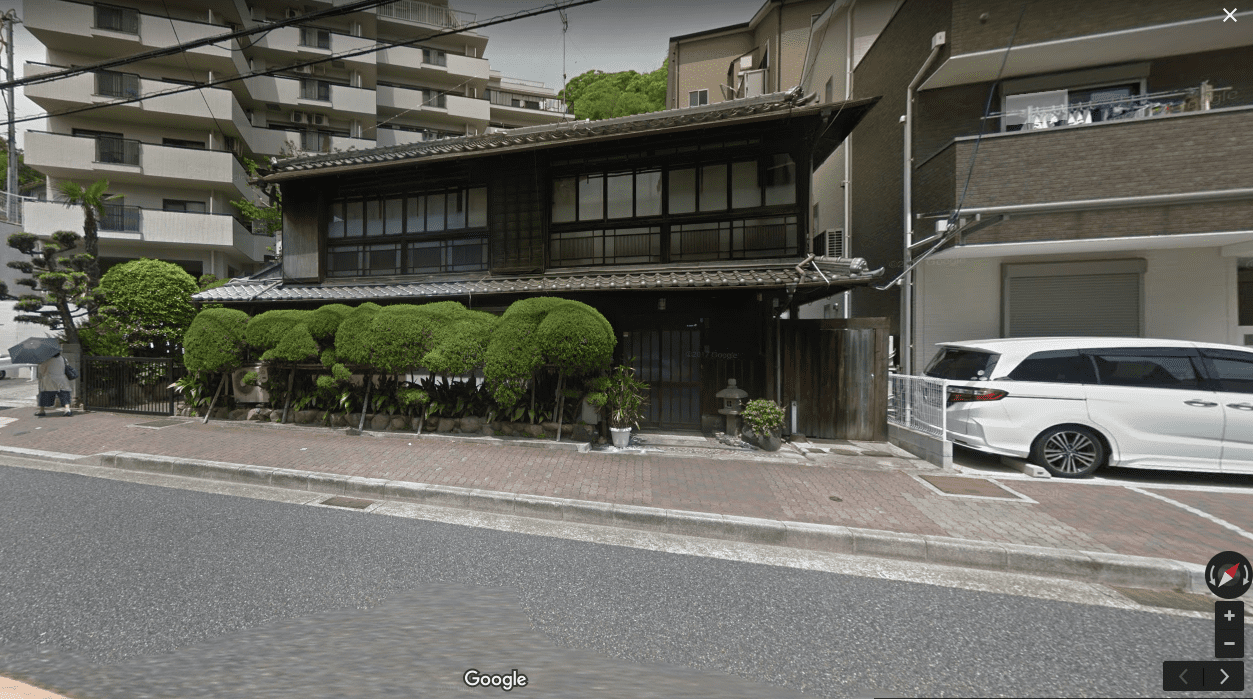 I always wanted to look inside. But there is no place to park the car, besides I figured it was occupied by an elderly person and I imagined they would have felt scared to see a stranger (and caucasian foreigner…) at their door.
But if I went I could have known their plan, maybe I could make an offer to rent or buy the house.
But everything was so abrupt I just could not take any action.
The greens were manicured until the last day, there was no sign that the propery was abandoned or was on sale.
In my optimistic mindset I just could not conceive that somebody may decide to demolish that beauty.
But the same thing happened 5 years ago with the house to the right. I should have been realistic.
At 46 years old I should have the power of judgement to risk hedge. But now I can just cry on the spilled milk.
I really cannot forgive (myself)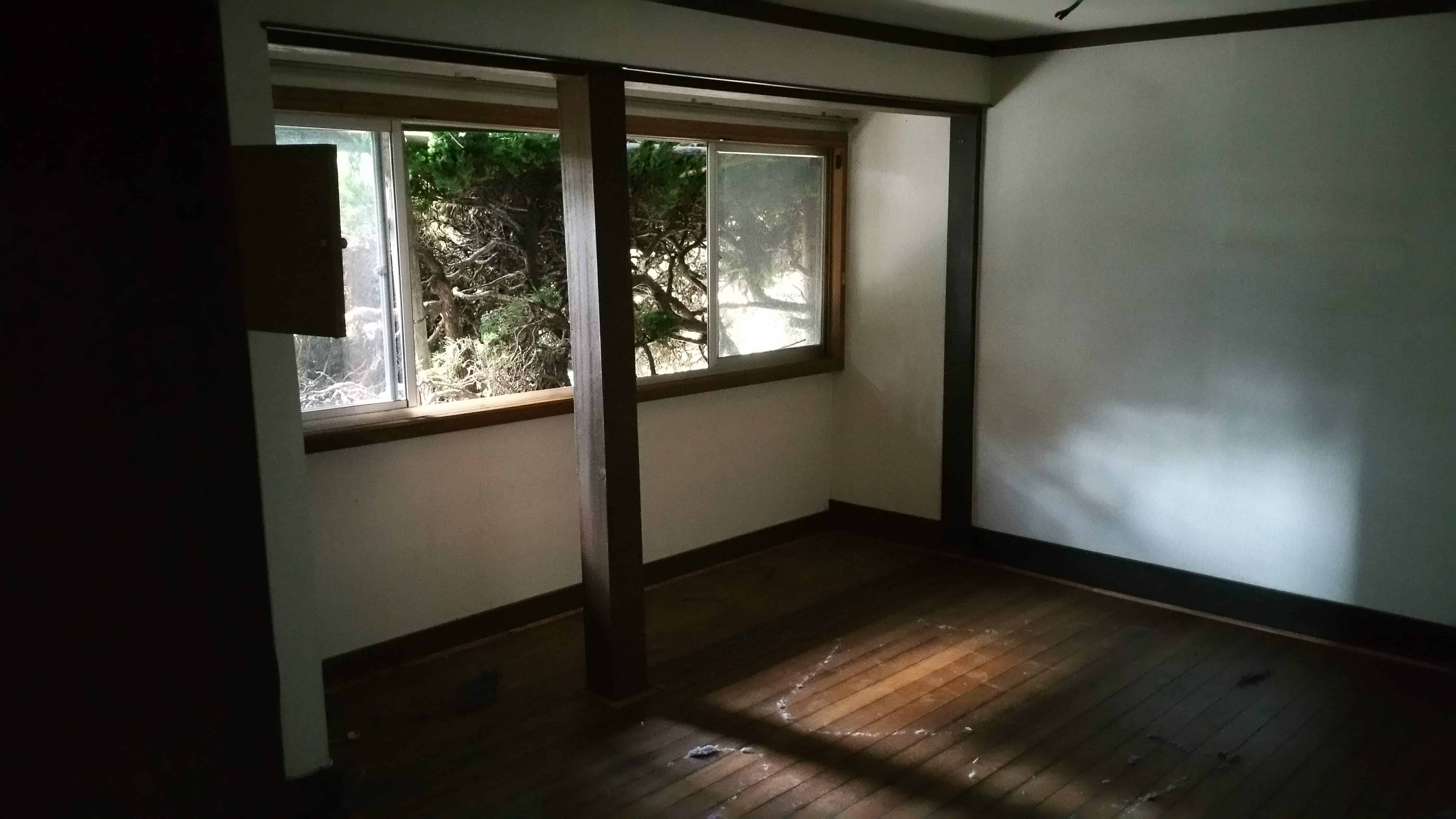 It is a real shame.
There is nothing I can do to stop this slaughter. No time to think what are the options.
Therefore I asked the demolition company if I could take the nice entrance door and maybe even the stone lantern.
The guy was friendly and said "take everything home!"
I called my handiman Israeli friend who has a small truck and we started to load windows and doors.
He was repeating "don`t be greedy…" but all pieces were just so beautiful, so unique that we ended up bringing back 3 loads. Maybe 30 or 40 fixtures and one stone lantern.
I do not have a place to keep this material but will figure out.
Maybe I can share some with the japan lovers in the bartok design community.
My dream at the present is to buy that land and rebuild the same house and reuse the parts I could salvage.
The house was splendid but its compact and airy layout, the smart use of the inner space and its balance with the garden is a example of what architecture should be.
In the back garden, a beautiful stone retaining wall protects the privacy and becomes the magic landscape that could be seen from the north side room. A tiny moss garden with a grand stone lantern. And there was even a little cave, not really a well but a natural small pond of about 2 feet x 2 feet of pristine water coming from the Rokko mountain. I am sure it was used for the tea ceremony.
The stone lantern is very old and has the symbols of the 12 animals of the chinese zodiac. This one already has a buyer. An antique shop bought it for 10,000 dollars. But I think this space in its perfect balance is worth 10 millions…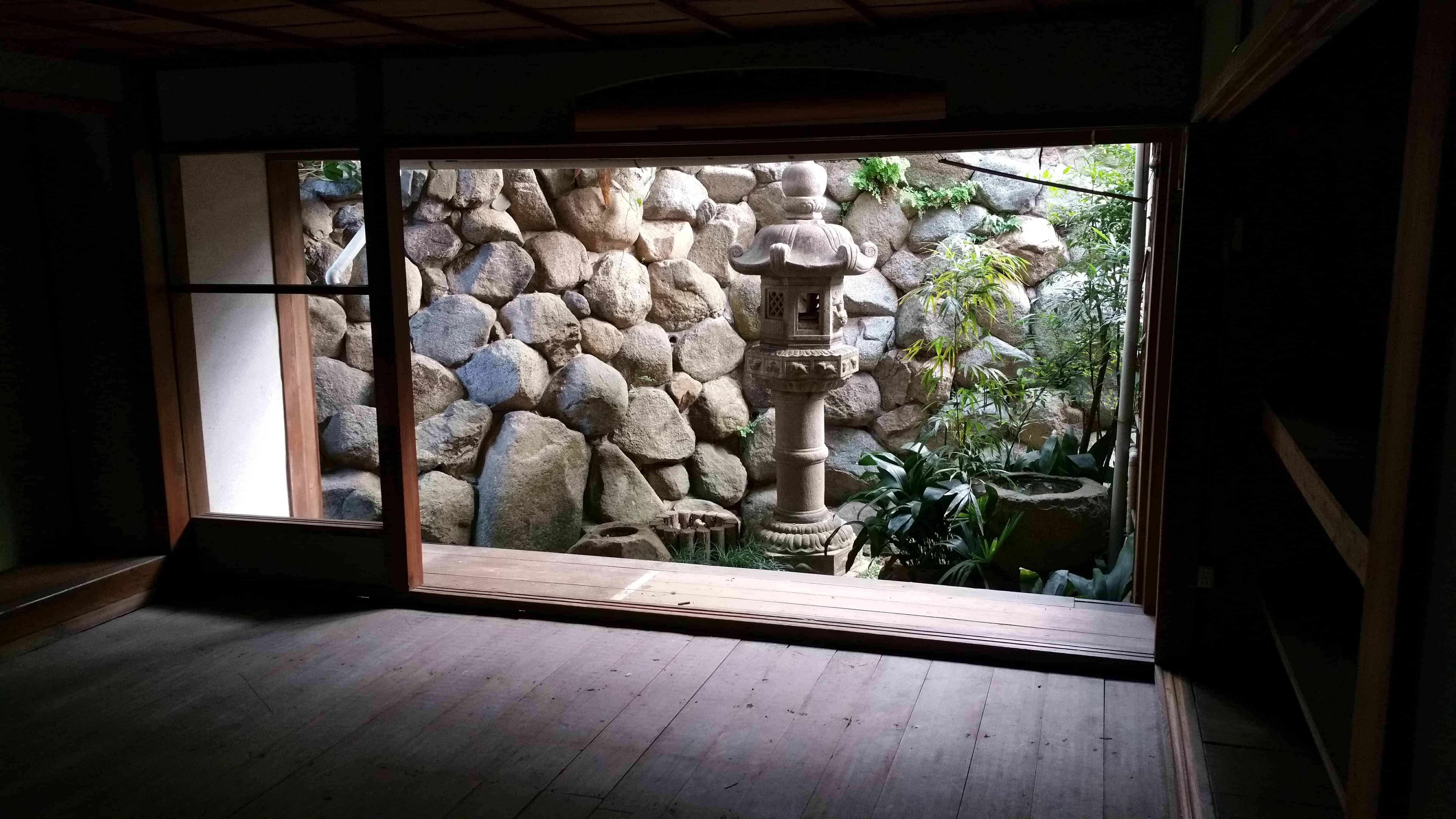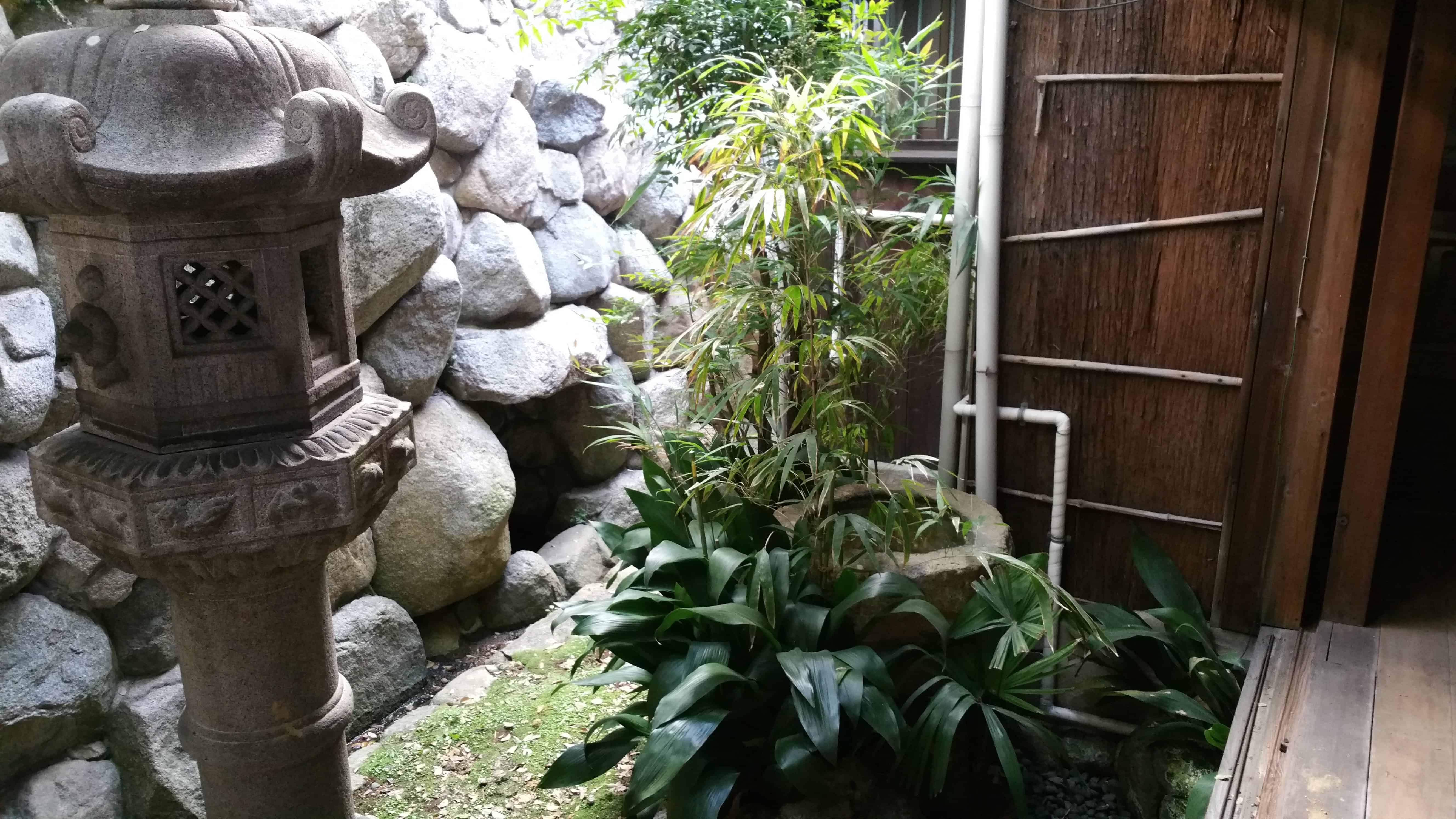 I hope the people who will buy the land will understand this and will create a beautiful and sensitive house, even better than the previous one. I am in tears not just because this house was pictoresque, of cute, or nostalgic. The real value of this house it that it was very well thought. The builder understood the environment and created a perfect match. Respectful but dynamic. Simple but artistic. Pure intelligence.
I am praying that this sacrifice will not be in vain.