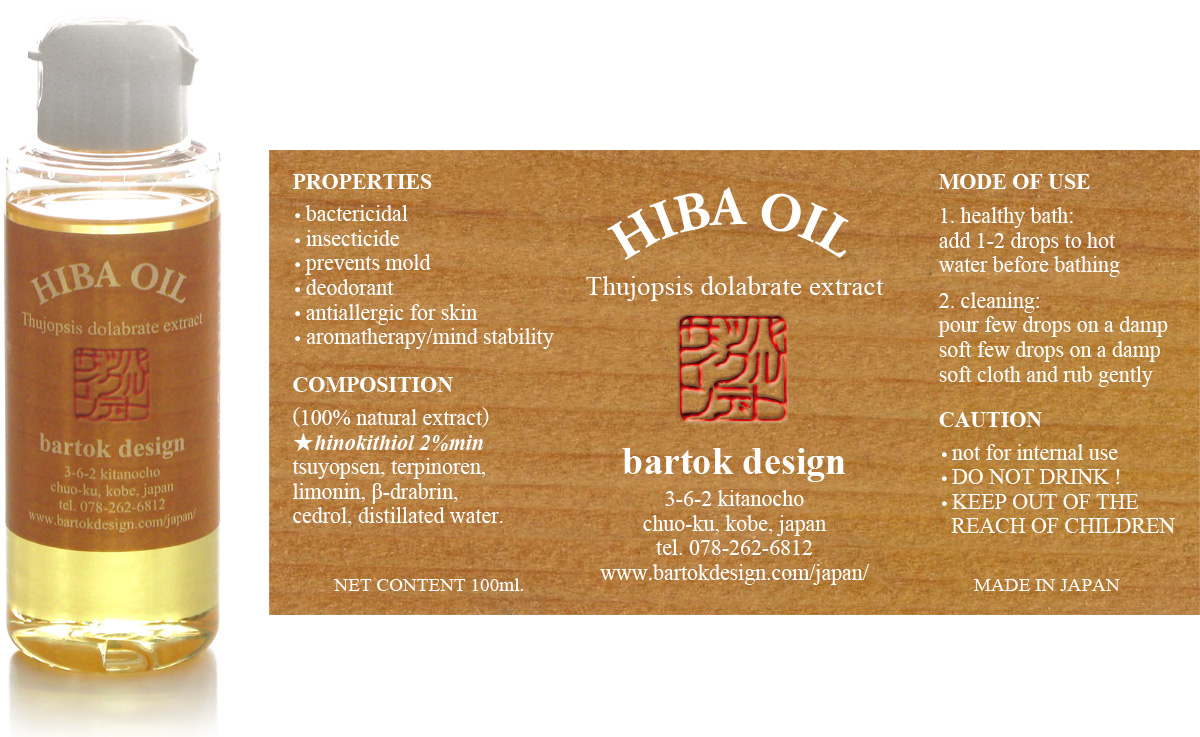 Japanese do not usually apply any oil on a wooden tub, but if you want, you can use hiba oil as a wood tub cleaner/conditioner.
Asnaro-Hiba oil has wonderful properties and will clean, rejuvanite and preserve your tub.
Asnaro contains more hinokitiol than hinoki wood.
It can also be used for:
aroma-therapy (relaxation)
odor elimination (recommended for your shoes closet)
skin care (eczema, nosocomial infections such as methicillin-resistant Staphylococcus aureus.
other uses: check our blog for the hiba oil detailed description)
Available in 100ml bottles at 4800 JPY per piece.
Some discount is available for larger lots. Please inquire.