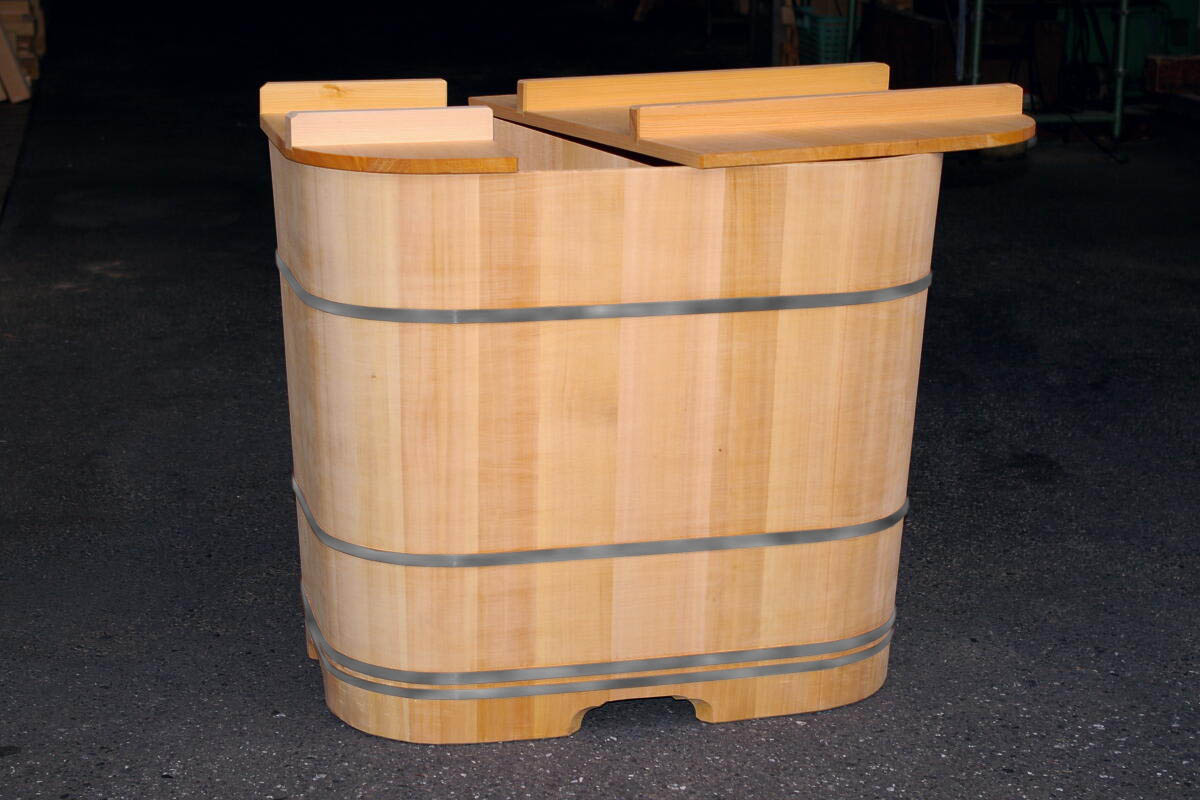 We decided to replicate a wooden tub that was the standard in every japanese household before the WWII.
It is compact and reasonably priced.
High quality japanese handicraft, solid and durable. We use 100% japanese sawara wood.
The straps are in stainless steel.
Options such as overflow cut are available (about 6,000 JPY extra)
(see an example here: 7-custom_ofuro/happy-end_in_switzerland.php )
Here below are the details:
H740mm (external dimensions) 630mm(deep) natural
japanese Knotless Sawara "Oke" bathtub with covers:
(see also enclosed sketch)
1a) L930mm x W630mm : 235,000. JPY
-or-
1b) L850mm x W630mm : 212,000. JPY
2) Packaging (reinforced cardboard box): 17,000. JPY
3) Paypal commission: 7,000. JPY
4) Pick up and delivery to Tokyo port or Narita air port: 5,000 JPY
5) Shipping: please let us know your exact address for the estimate.
If you are making arrangements yourself for the shipping, you can purchase it in one-click! – Otherwise contact us by email for other payment/shipping options.
(Note that if you use ocean freight, a plywood crate will become necessary ->