Hinokitiol is used as a component for soaps, scalp treatments, skin acne treatments.
Chemically, it is tropolone and is extracted from hiba oil with a laborious ultrasonication process which takes about 6 months.
Hiba oil has a yield of about 2% (it takes 50 Kg of wood to obtain 100g of oil)
Hinokitiol content inside the oil is about 1% so it takes 5000Kg of wood to obtain 100g of pure crystallized hinokitiol)
We sell hinokitiol powder in 1g bottles: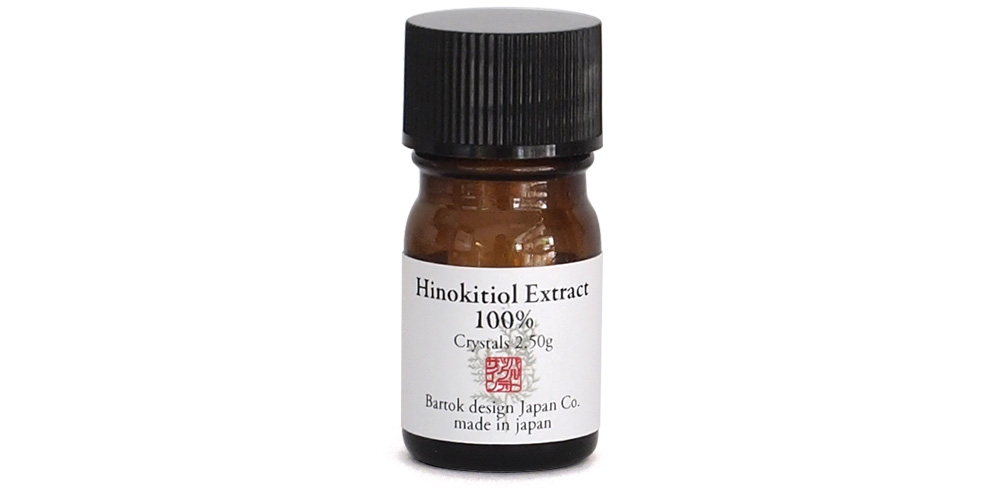 In the picture below is 1g of hinokitiol powder.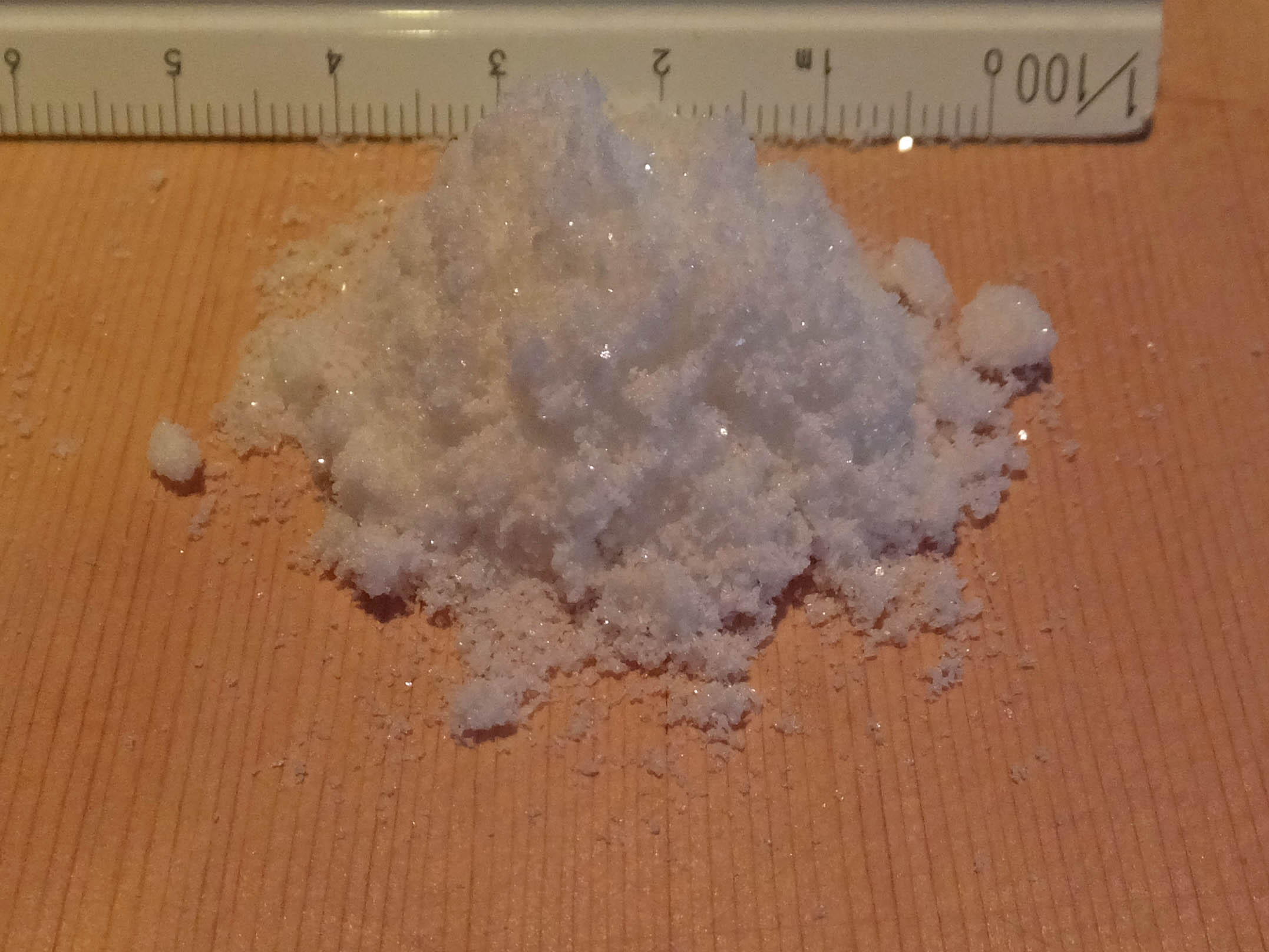 Hinokitiol has a natural bactericidal action and can prevent skin scaling, dandruff, acne or atopic dermatitis (eczema).
It can be used as a treatment for skin diseases.

(Asnaro)-Hiba tree has a high concentration of hinokitiol (also known as Thujopsene) which has very powerful antiseptic properties. J. Antimicrob. Chemother.-2003-Arima-113-22.pdf
Hiba oil has a very strong forest scent, reminescent of cedarwood, maybe too intense for many people, especially ladies.
Also, even though allergic reactions are very rare, concentrate application of hiba oil directly on skin may cause a temporary rush and itching.
On the other hand, the hiba oil has a natural content of hinokitiol (about 2%) which makes it an asset when used against skin infections or for food preservation.
For this reason, we extracted pure hinokitiol (powder) and add it to hinoki oil which has a more gentle and widely appreciated aroma.
Please refer to our page about enriched hinoki oil
Please contact us for more details and bulk purchase options.
---
We are now testing this product with about 100 dermatologists and aromatherapists around the globe and will be glad to provide a sample upon request.
(Sorry, the program was completed as of August 2014)