This order was coordinated by the owners` architects.
We discussed several options, sizes and details.
In a couple of occasions the owner asked some more time to consider the details but the project went on smoothly.
The architect was also very cooperative in taking care of the ISF filing.
Recently, a new regulation has been implemented for ocean freight imports. The importer (the client) has to fill a Importer Security Filing and submit it before the merchandise is boarded in Tokyo port.
The procedure is quite simple but of course it is a headache for every first-timer. Our forwarder`s clumsy english complicated things in the beginning but the client always positive attitude allowed us to literally jump over all the obstacles!
As you can see our tub this time is a minimalist box, L1500mm x W800mm x H640mm (ext. dim.) 530mm(deep) with a L-shape corner (no top frame) This detail required 42mm thick planks @ walls. The material of course is japanese Knotless (quartersawn) Hinoki wood.
and the tub has a copper apron, and wooden dowels details for the corner joint.
We also shipped accessories such as our 100ml Asnaro-Hiba Oil, a Sawara wood large bucket(230D 120H)and Asnaro wood stool (330x220x300H)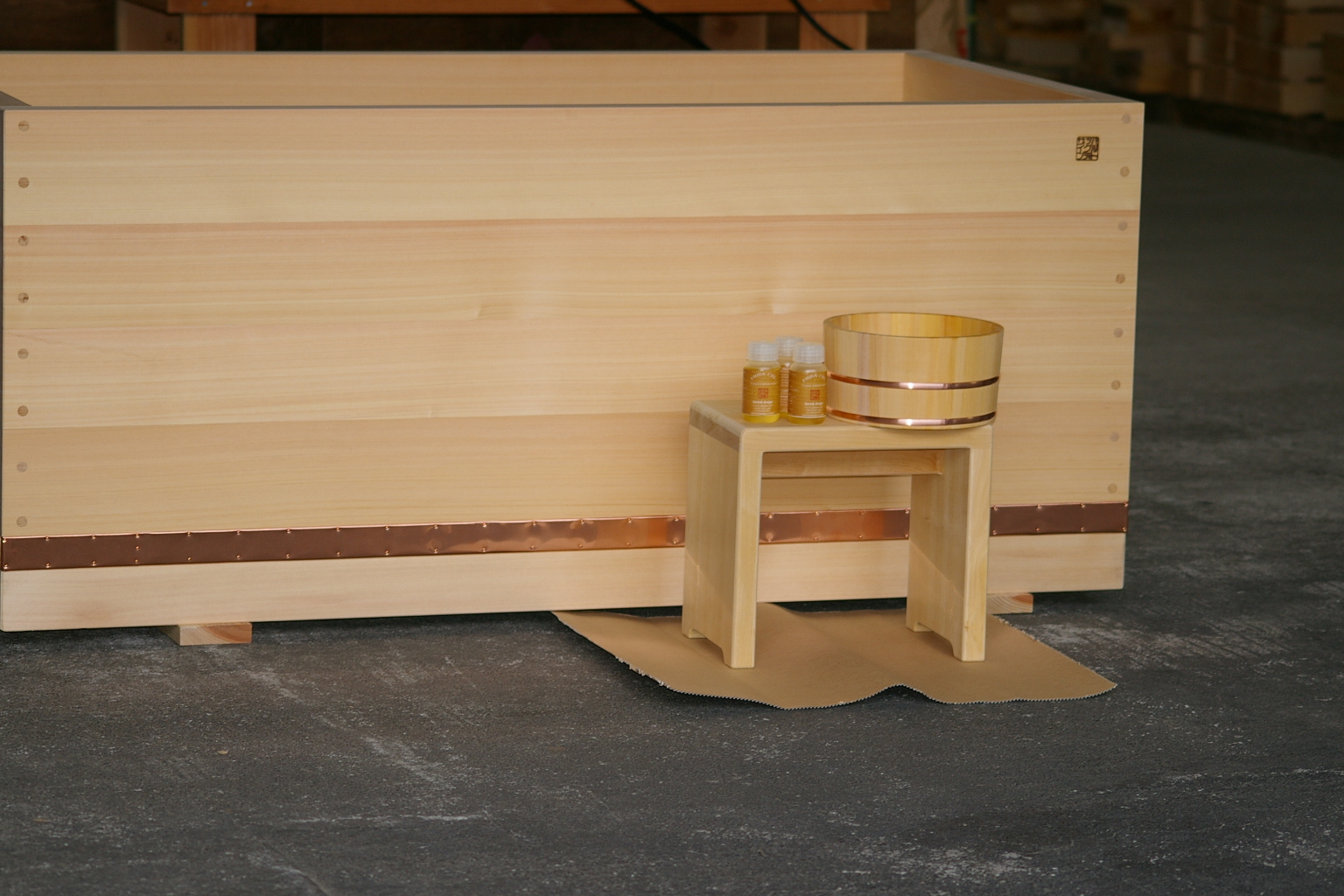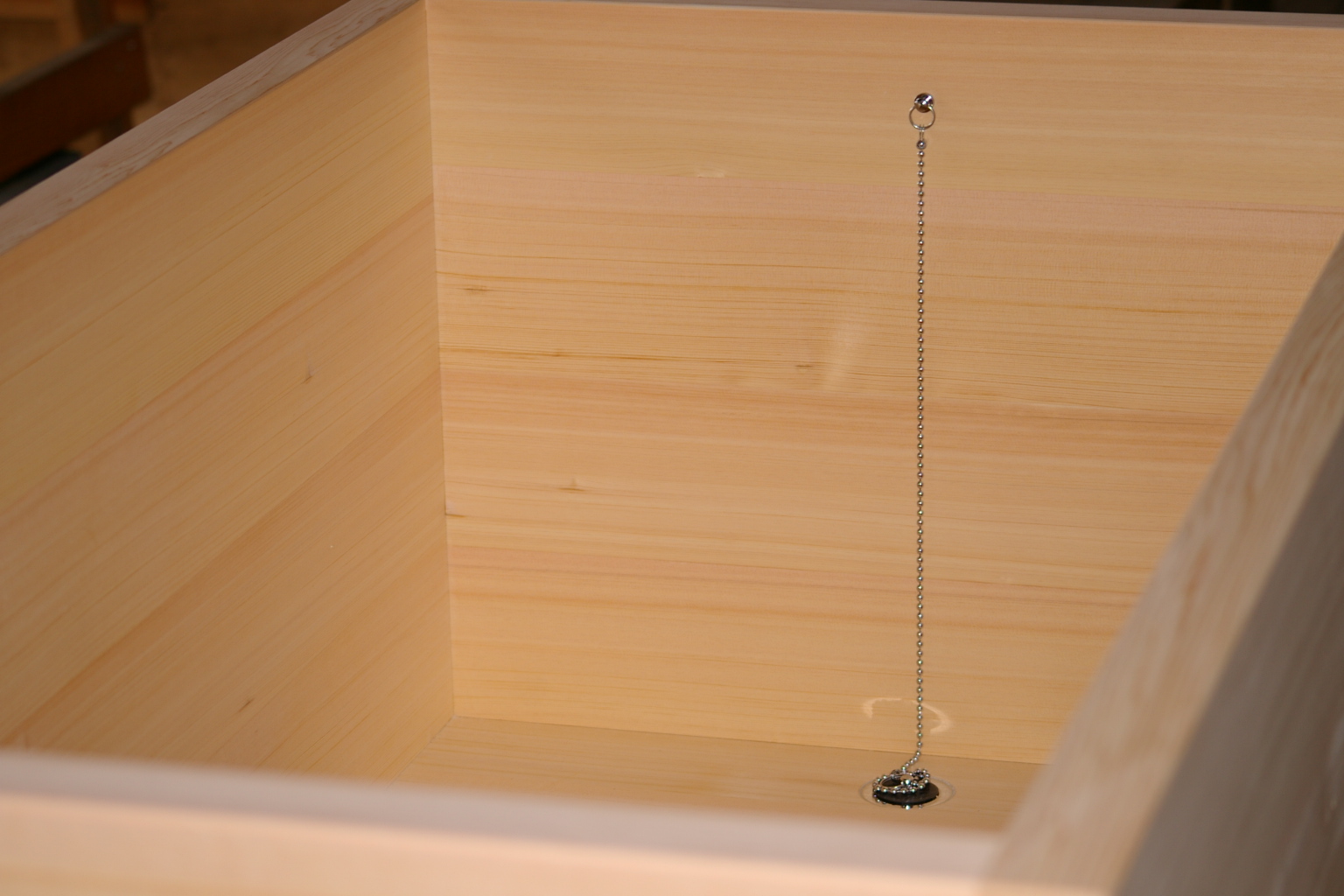 This time the local carpenter is going to build a duckboard on site so we send matching material.
The floor planks are readied with anti-warping slits on the back and a full penetration hydro repellent treatment. Planks are knotless L2000mm x W100mm x t15mm while the sleepers are in B grade, L2000mm x 45mm x45mm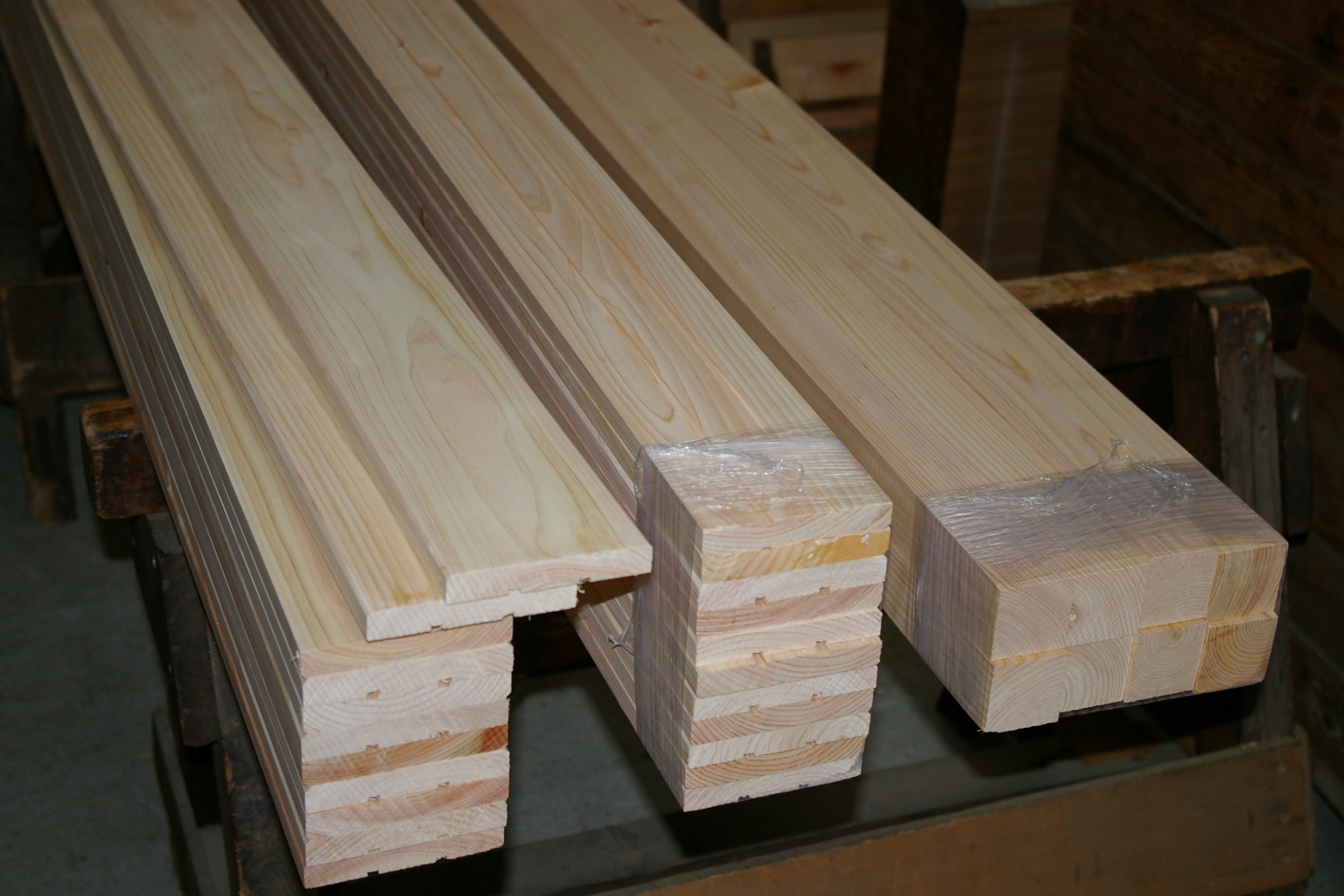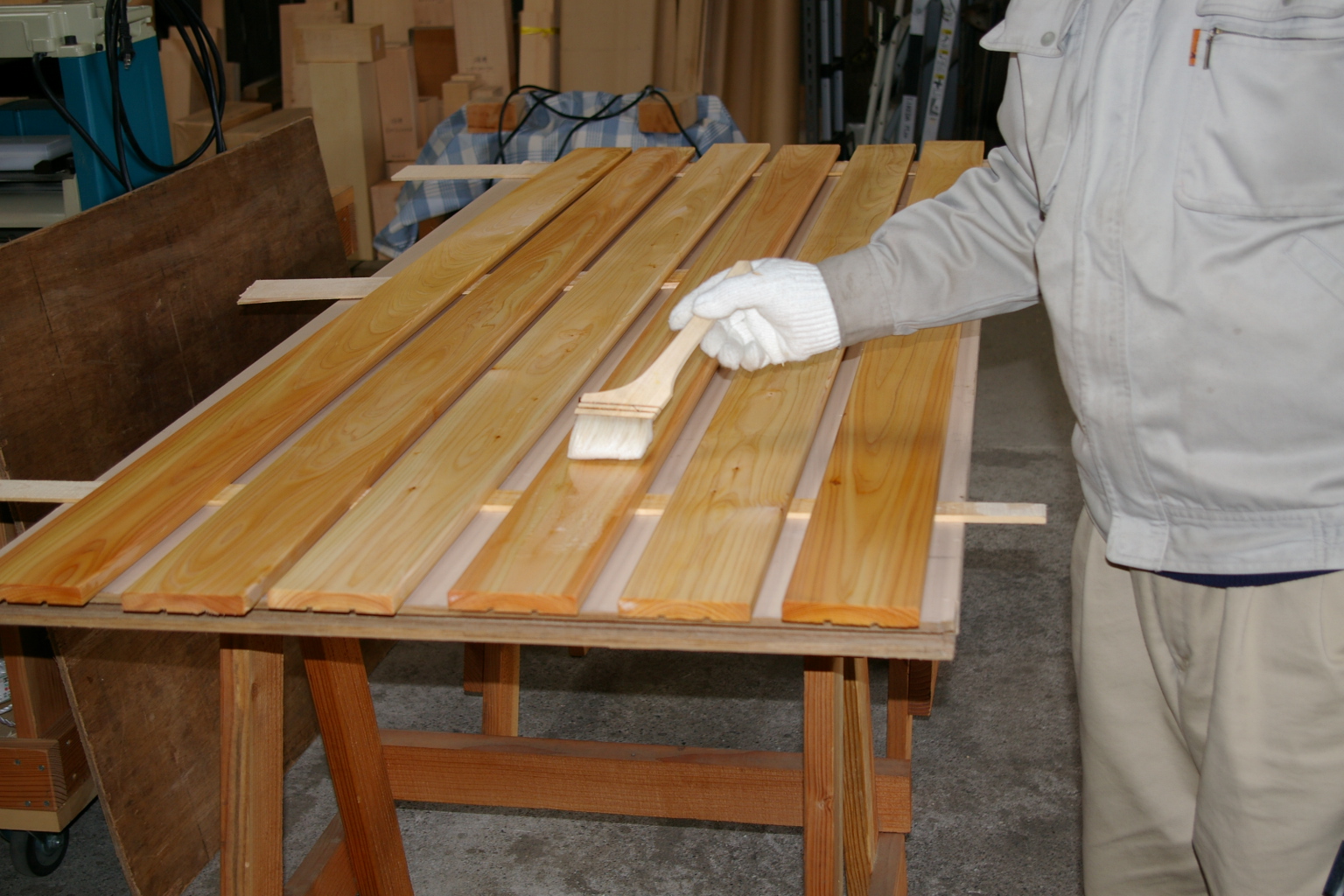 If I close my eyes, I can already see the tub surrounded by the floor grating and filled with steamy water!