When planning a trip it's easy to feel overwhelmed by the sheer number of options. We at Bartok design have taken it upon ourselves to explore the onsen areas of Japan (a tough job for sure) to find places that we can recommend. Today we're sharing a budget option that isn't going to make you feel like you've stumbled into a youth hostel.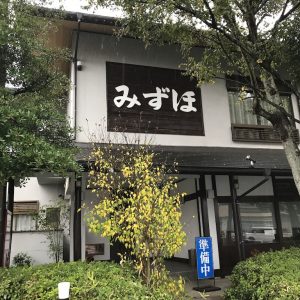 If you were to find yourself in Oita Prefecture and you needed a place to rest your weary body then might I recommend Good Stay Mizuho? It's not the fanciest of places but the owners are extremely welcoming and you are sure to have an authentic Japanese experience.
I happened to be in the area this week on another matter but knowing my interest in onsen and Japanese soaking tubs, my friend took me along to visit the owners of this Japanese-style inn. They very kindly let me take photos and explained some of the behind-the-scenes information about inns of this type.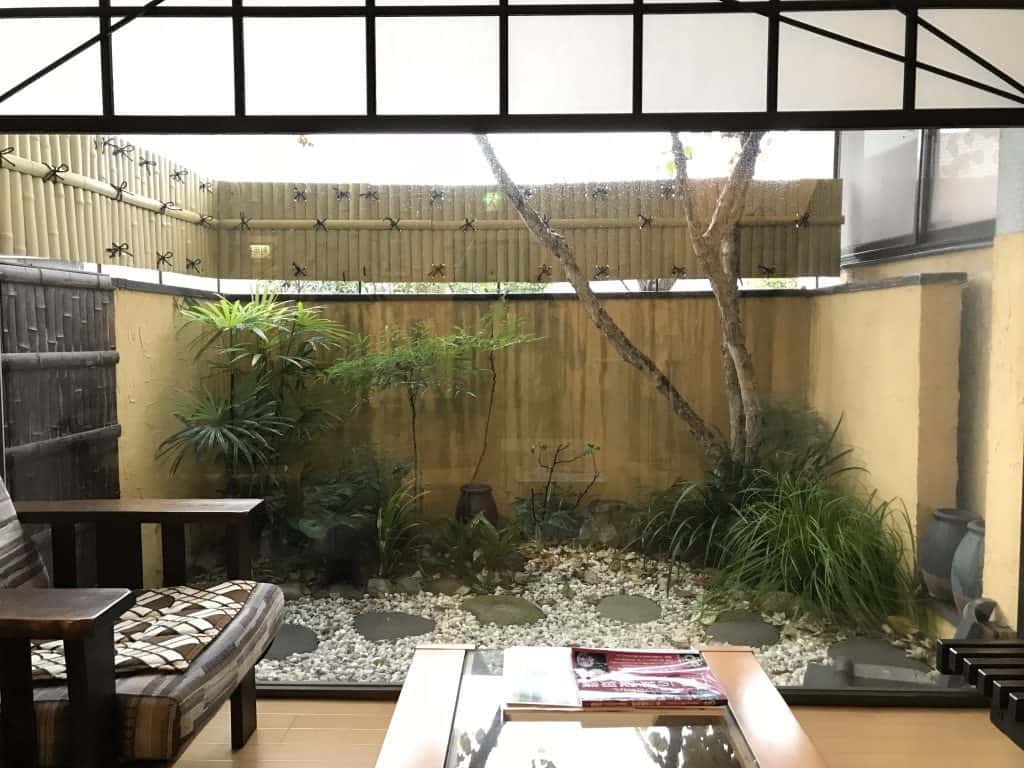 This particular inn was renovated in 2017. It's functional and spacious with plenty of space to relax and enjoy the retro ambience. There are three onsen baths on the ground floor. These baths are available for use free of charge by guests and you can also 'drop-by' to use them for a set fee of around $15 per hour – good to know if you are just passing through.
Each of the three baths is private which means you may enjoy them as a family or a couple. Their source is a natural onsen hotspring located in the town. The water is heated to a comfortable temperature but has no extra additives, it's completely natural. The baths are emptied and cleaned daily (as was the case when I visited early on a Monday morning).
The owners told me that they have had increasing numbers of international visitors, which is really pleasing to them. They are learning to speak English and have access to a telephone interpreter if you get really stuck. You may know that there are a few hard and fast rules when using an onsen – even a private one like this – since the bath water will be used by all of the guests at the inn. The owners recognise that a lot of signage and instruction detracts from the overall experience but there is a handy poster explaining the basics: wash in the shower stall before you enter the bath, avoid wearing bathing suits, underwear or your towel in the bath, keep long hair tied up. Leave the changing area tidy before you exit, put your towels in the hamper and make sure the floor isn't wet. These kind of baths are basically self-serve so cleaning staff don't typically come in more than a couple of times each day, guests are expected to be courteous towards other users.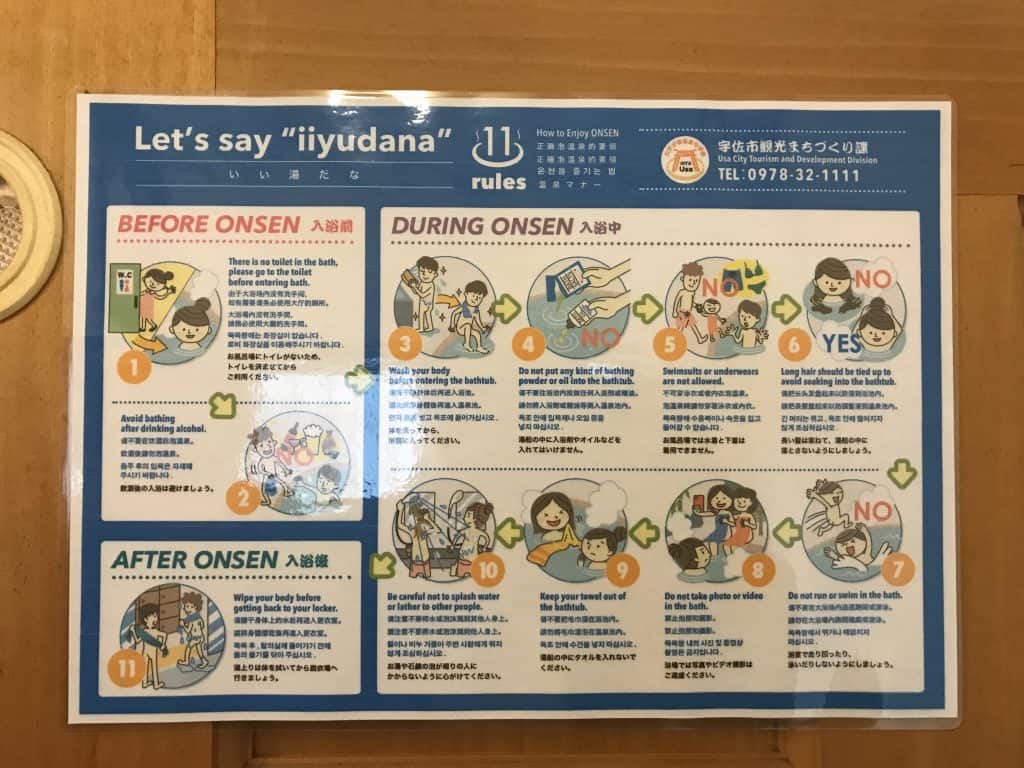 Things to do in Oita
The magnificent Usa Jingu shrine is nearby. Kitsuki City and Kunisaki Peninsular are also places to check out. Check JNTO for more info.
While I was in the area the Fukuoka Marathon was held. Were you there for it? Unfortunately I missed it but there is always next year. It was beautiful weather! On the Sunday afterwards I took a train to Oita Prefecture from the center of Fukuoka (Hakata) which took a lovely scenic route around the coast. It cost about $50 – $60 and took about an hour and a half to arrive at Usa Station.
Let us know if you have travelled around Fukuoka or Oita Prefectures. Where did you stay? What activities did you enjoy while you were there? If you are coming for the Fukuoka Marathon next year, we might see you there! If you are coming for the Rugby World Cup, we will definitely see you there! Read our post here.