Also in this case, the client contacted us in july and confirmed the order in november.
If you pardon me the obviousness, july is a hot season… for hot tubs!
It is a very poetic, very clean round tub. We often use sawara wood for barrel construction ofuro but the client was sure about choosing hinoki!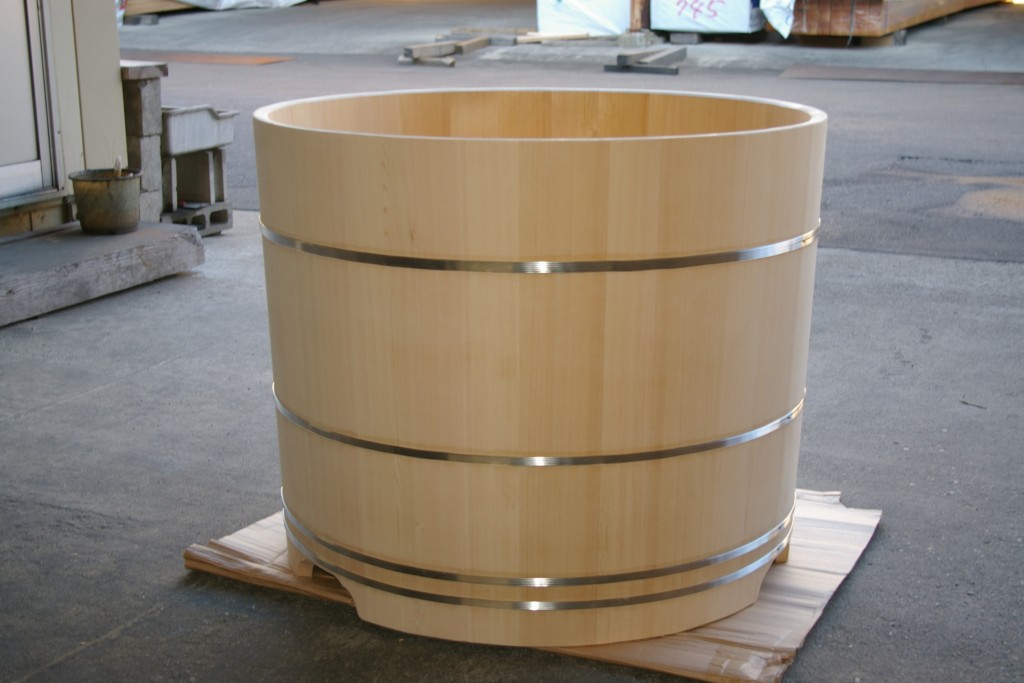 Click on more to see more pictures and updates (->about the the round cover)
(more…)