Roses are red violets are blue, sugar is sweet…
I studied this short poem as 1st grade junior high student in Torino some 33 years ago: what a flash back!
But this is just to say that flowers in japan are not only sakura.
A friend went to maihama seaside park in ibaraki prefecture (north of tokyo) and sent me some shots. I did not know it so I felt I had to share it with you! I am enclosing here some photos.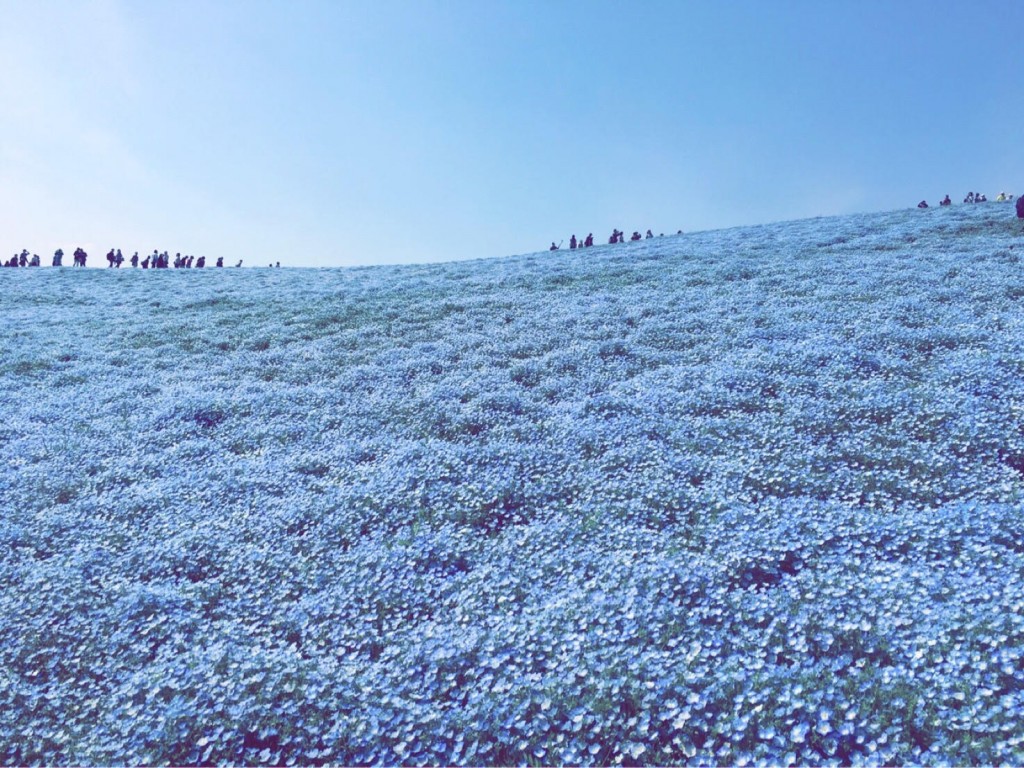 Isn`t it a surreal landscape? It is not ofuro oriented but I felt I wanted to share the pictures with you! Anyway, after some research, I found that the nemophila flowers are actually native of southern US/Mexico…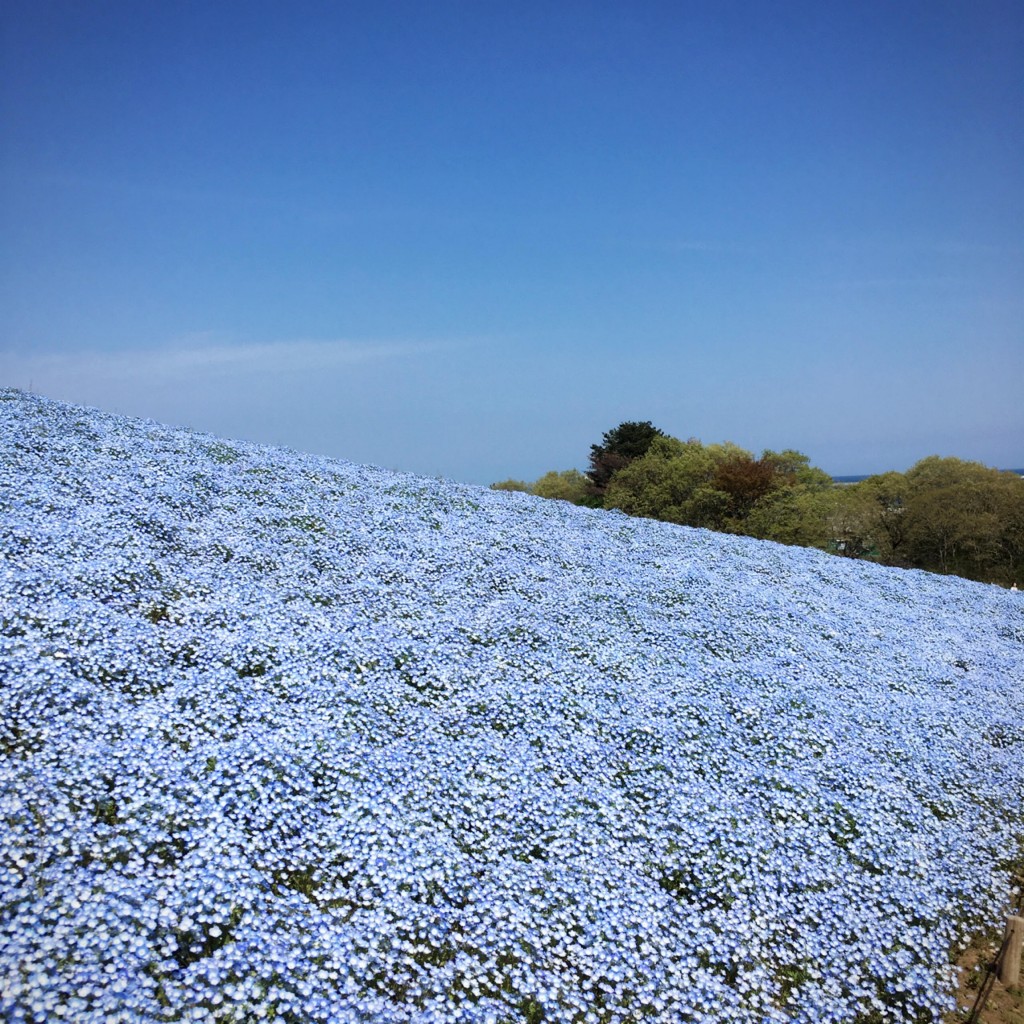 But, flowers are flowers. I hope that some color will cheer up your day and that you will forgive me for this somehow out of theme entry…☆彡