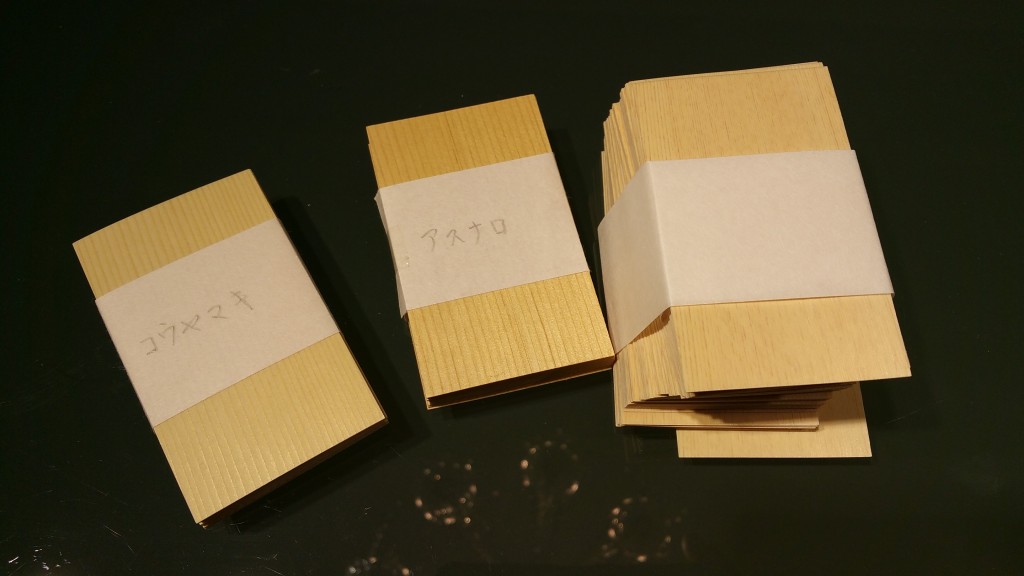 Hi to all the backers of the hinoki aroma cards campaign!
This is an update about the development: I am a little behind schedule but my laminating company made a great job and finally deivered my hinoki cards! We could use the Kiso valley hinoki and they are much more aromatic and resistant to water than any other wood veneer card I tested until now. There is another good news: I am also tasting other essences and could obtain very stable cards also from sawara wood and koyamaki! I am considering to make it possible to choose the wood essence, but it will introduce after the main product variations have been tested on the market.
I should be ready to ship towards the mid of march: sorry for making you wait. I will keep you updated.