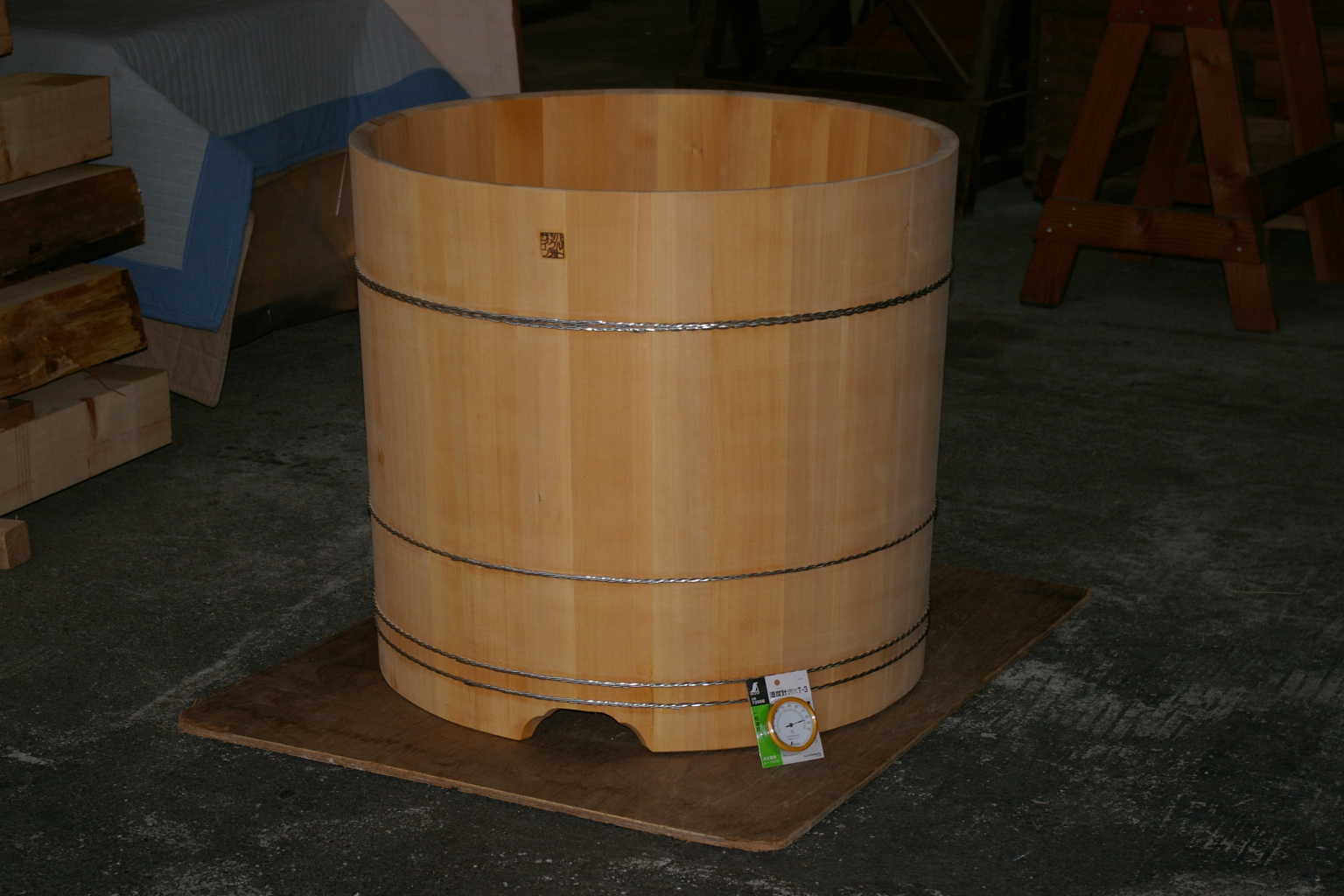 This minimal tub is dedicated to a very kind client and her family of Japan lovers.
Apparently, she and her husband have stressful jobs and commute for more than 2 hours everyday.
They recently made a trip to Japan: "We felt physically, mentally and emotionally so much better after soaking every day while in Japan.
We very much want to improve our lives by doing this at home – to be surrounded by your natural and beautiful wood and aroma."
The tub specs are as follows:
internal dimensions: Dia 767 x Depth 630mm
external dimensions: Dia817 x H740mm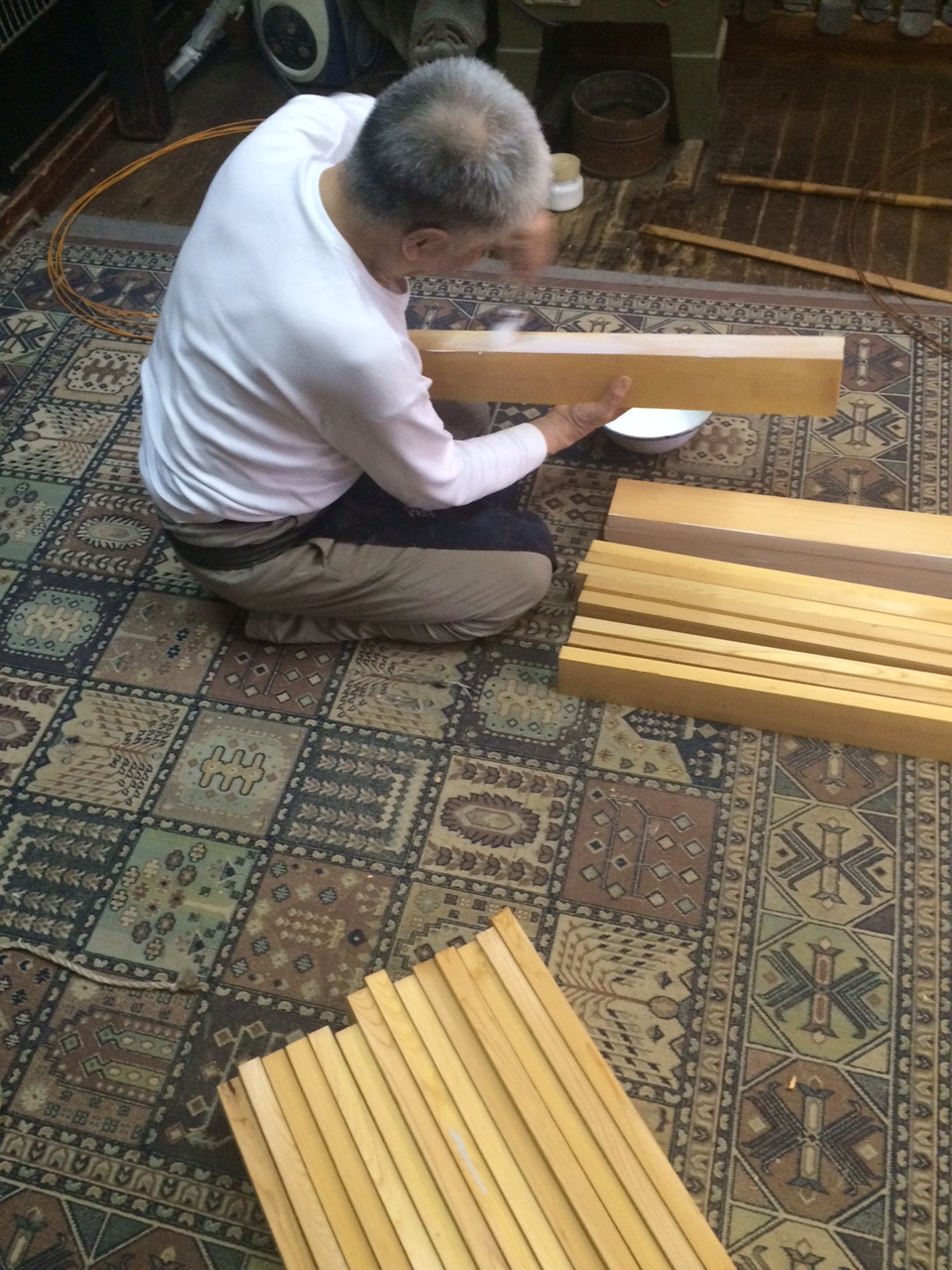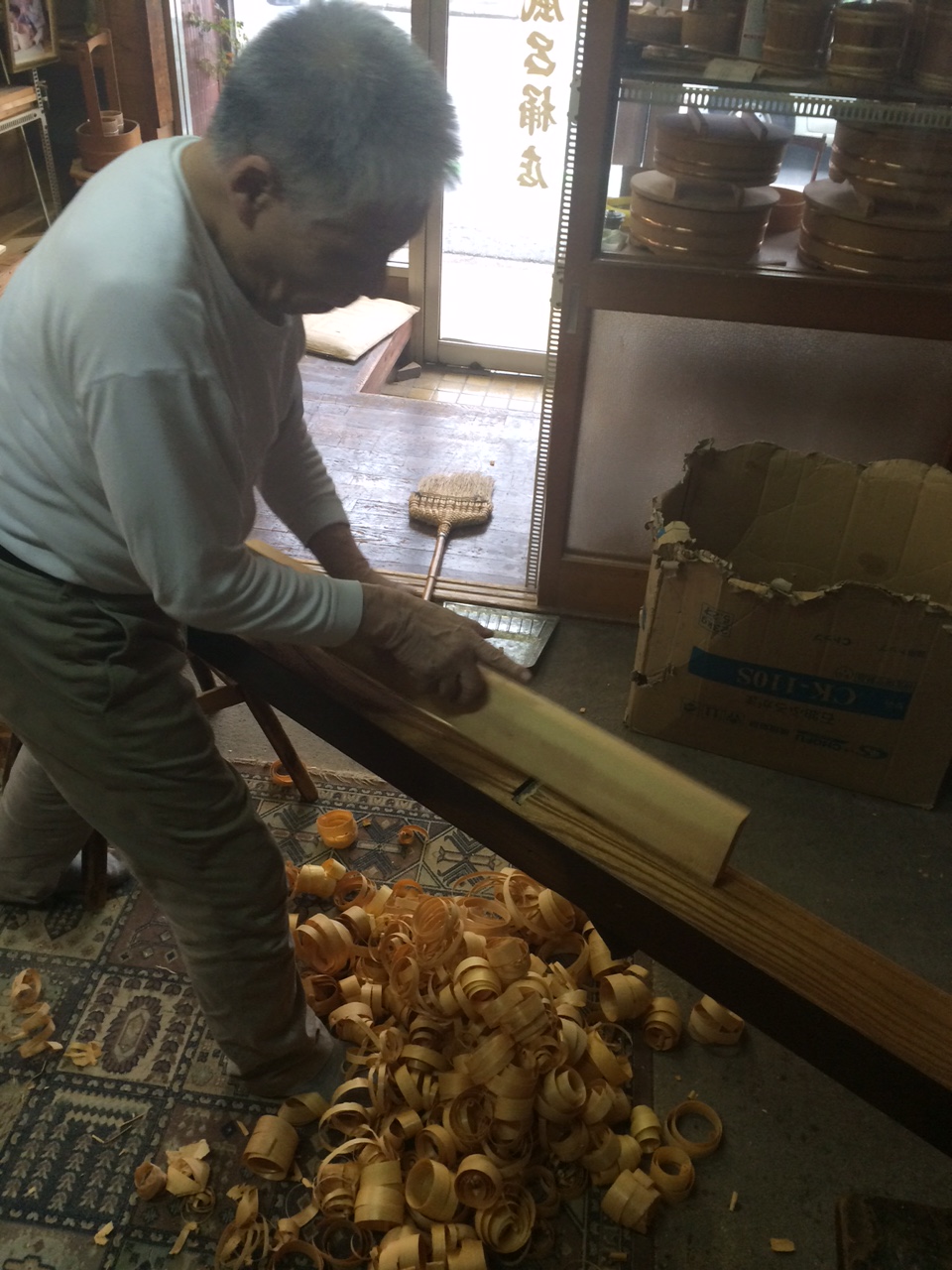 As per the client`s request, here are some photos of the tub being constructed with passion and dedication.
The individual planks are cut and planed. Then, they are assembled in an approximate shape, pulled together and finished to create a perfect barrel.
A craftsman used to build rectangular tubs would not succeed in creating a round one: you need maybe less precision but more sense of balance.
Actually he keeps saying: do not trust the measure tape, trust your feelings!