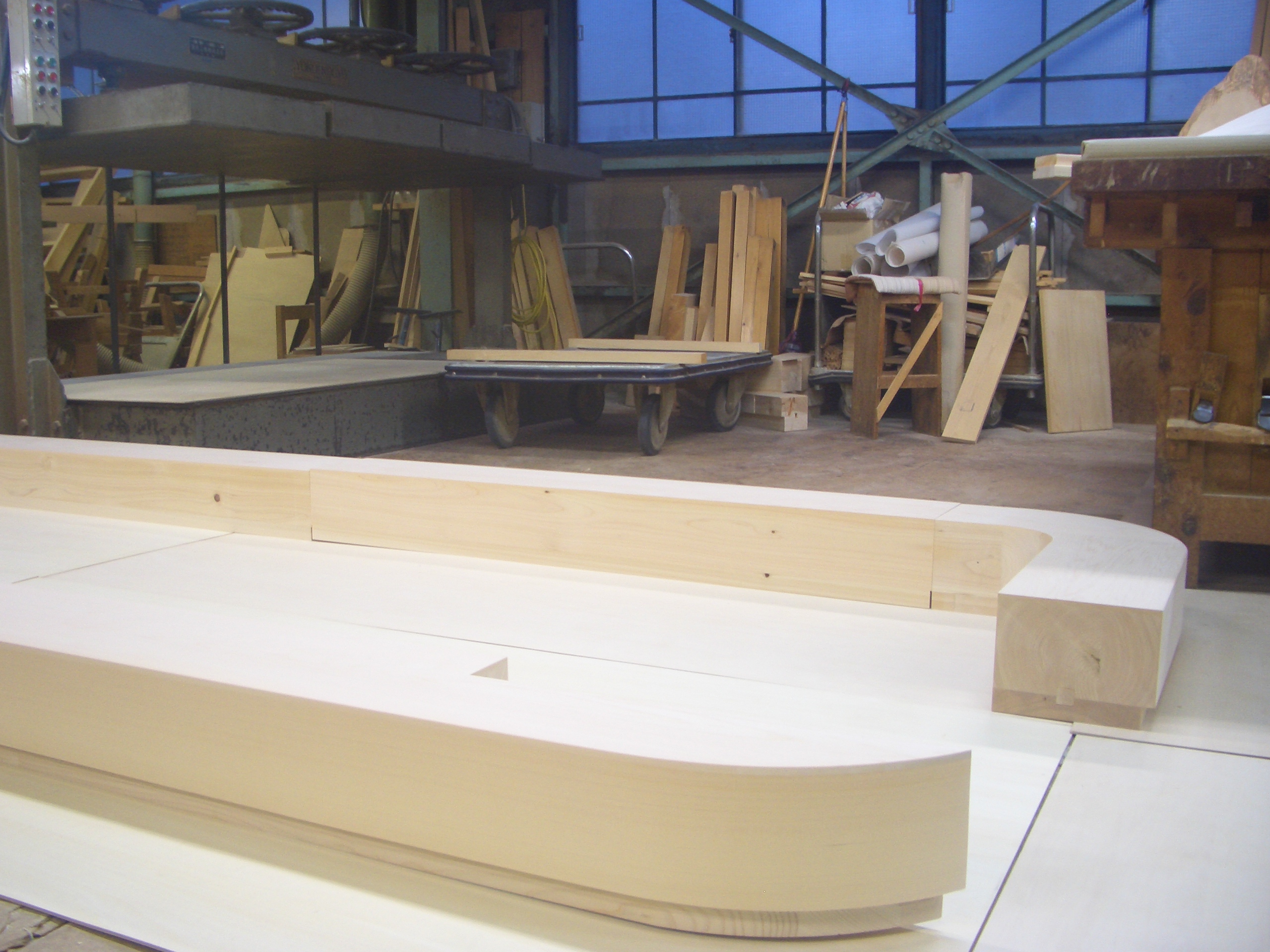 Well, it looks like the edge of a huge bathtub but it is actually a sushi counter!
The wooden blocks of laminated hinoki wood are covered by a 7mm layer of solid quarter sawn thick veneer so it looks like solid lumber without the cracking and deformation problems that solid wood would have.
Besides, a trunk of such a dimension that can show straight grain on 2 sides probably exists only within the walls of the famous Ise Jingu Shrine…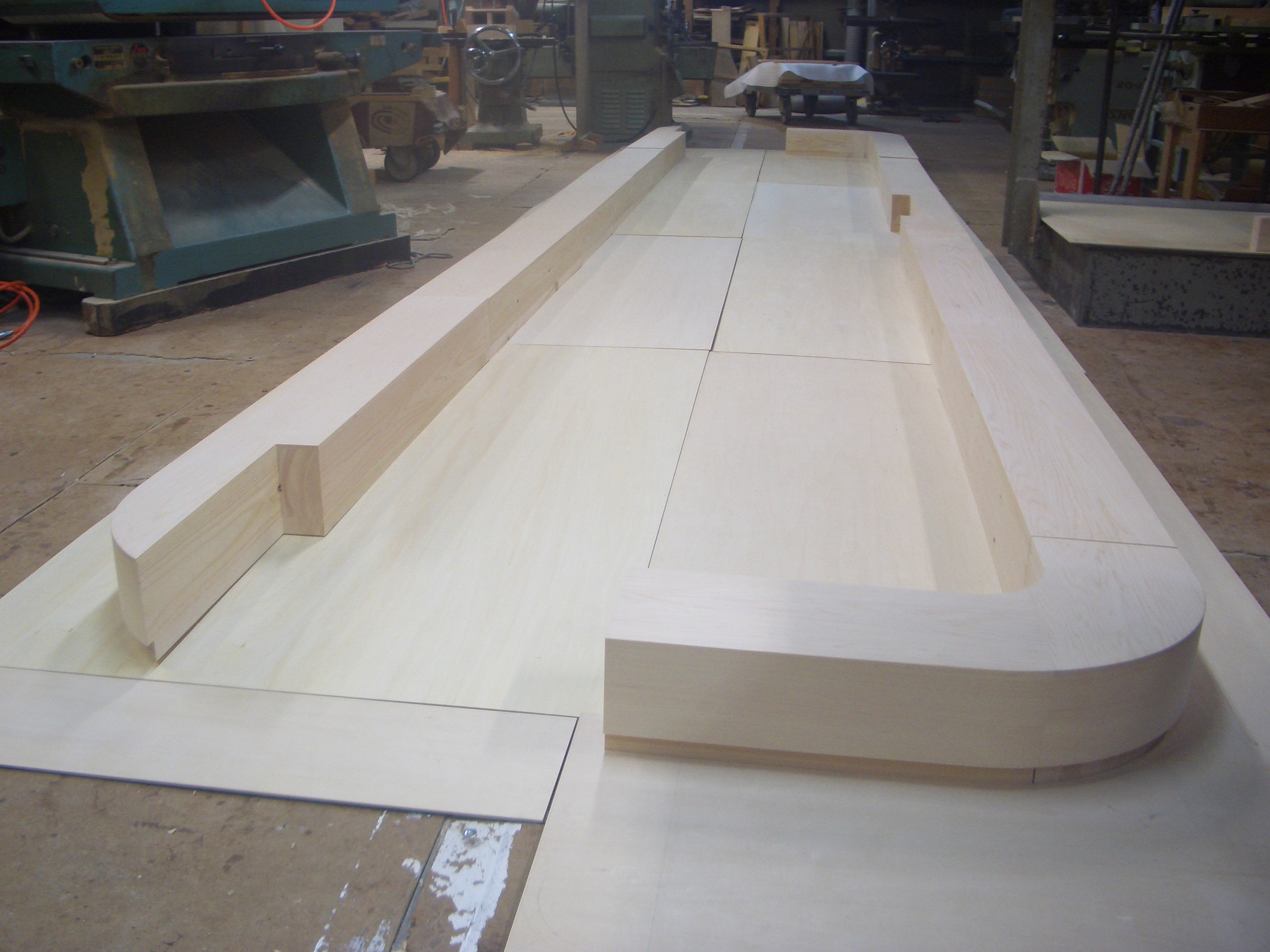 Very close to the hinoki trees of Ise Jingu, we were very lucky to find a quarter sawn lumber more than 7 meters long. This way we could make the full length with the same plank: it means that the wood veins run seamlessly from one end to the other.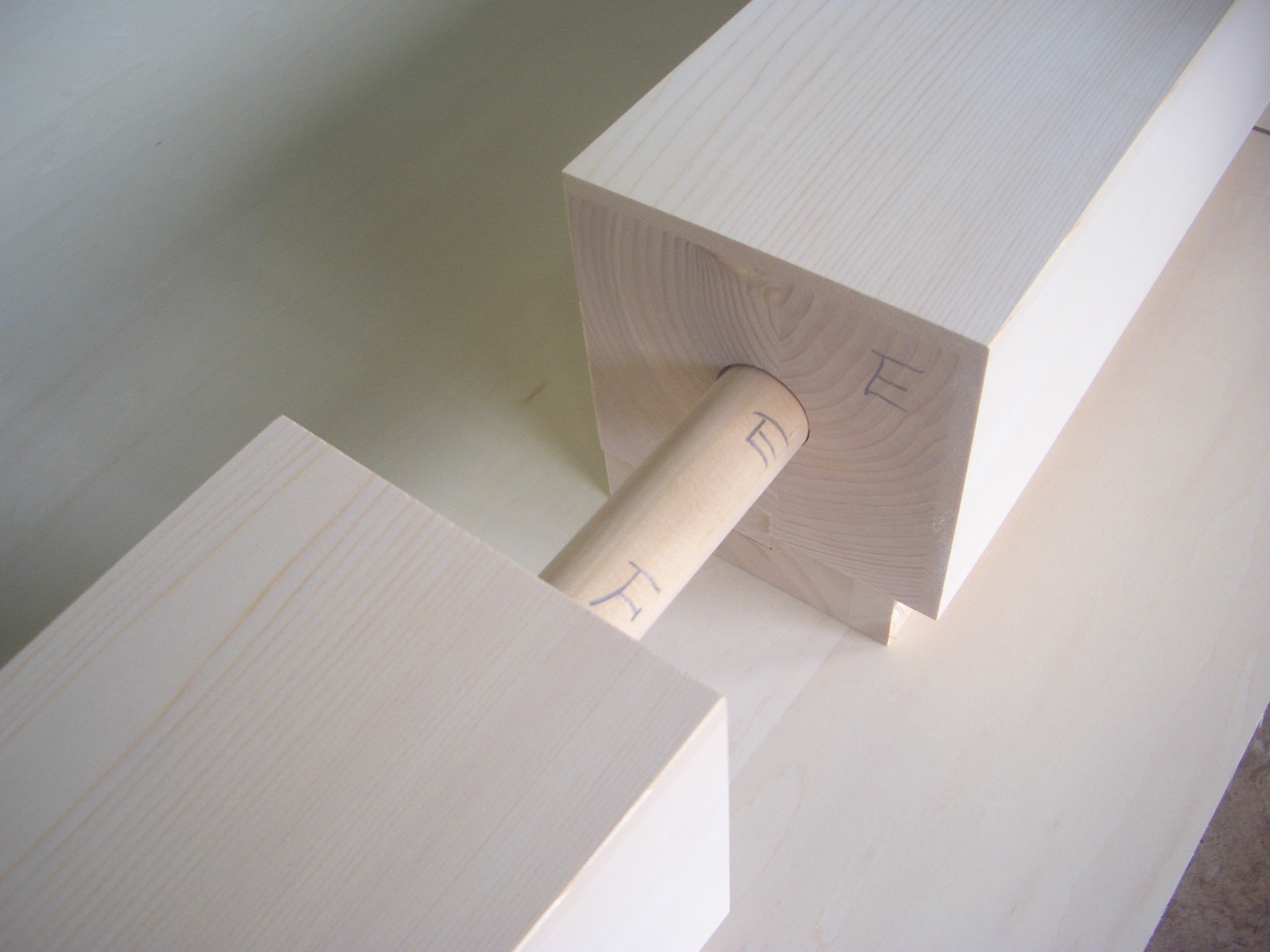 For the shipping and assembly we split the counter in sections.
After joining together the blocks, the counter will be treated with kihada ichiban, a full penetration water repellent. This product is based on the nano technology and (for reference imagine the Goretex fiber used for trekking and outdoors wear) prevents the large H2O molecules to penetrate inside while letting out the aroma and lets the wood breathe.