This project took about one month from initial inquiry to shipping.
On the other hand the communication back and forth was very efficient considering that at least 50 mails (considering question and replies) were exchanged to fine tune the order.
The site has a drain pipe sticking out of the floor, so the client considered building a duckboard to raise the floor and use it as a base for the tub.
In the end we decided to send the material and have the local carpenter building the deck. This way the dimensions can be customized to perfectly match the site, at the same time as the spare lumber can fit inside the tub during the transportation, we could drastically cut on the shipping cost.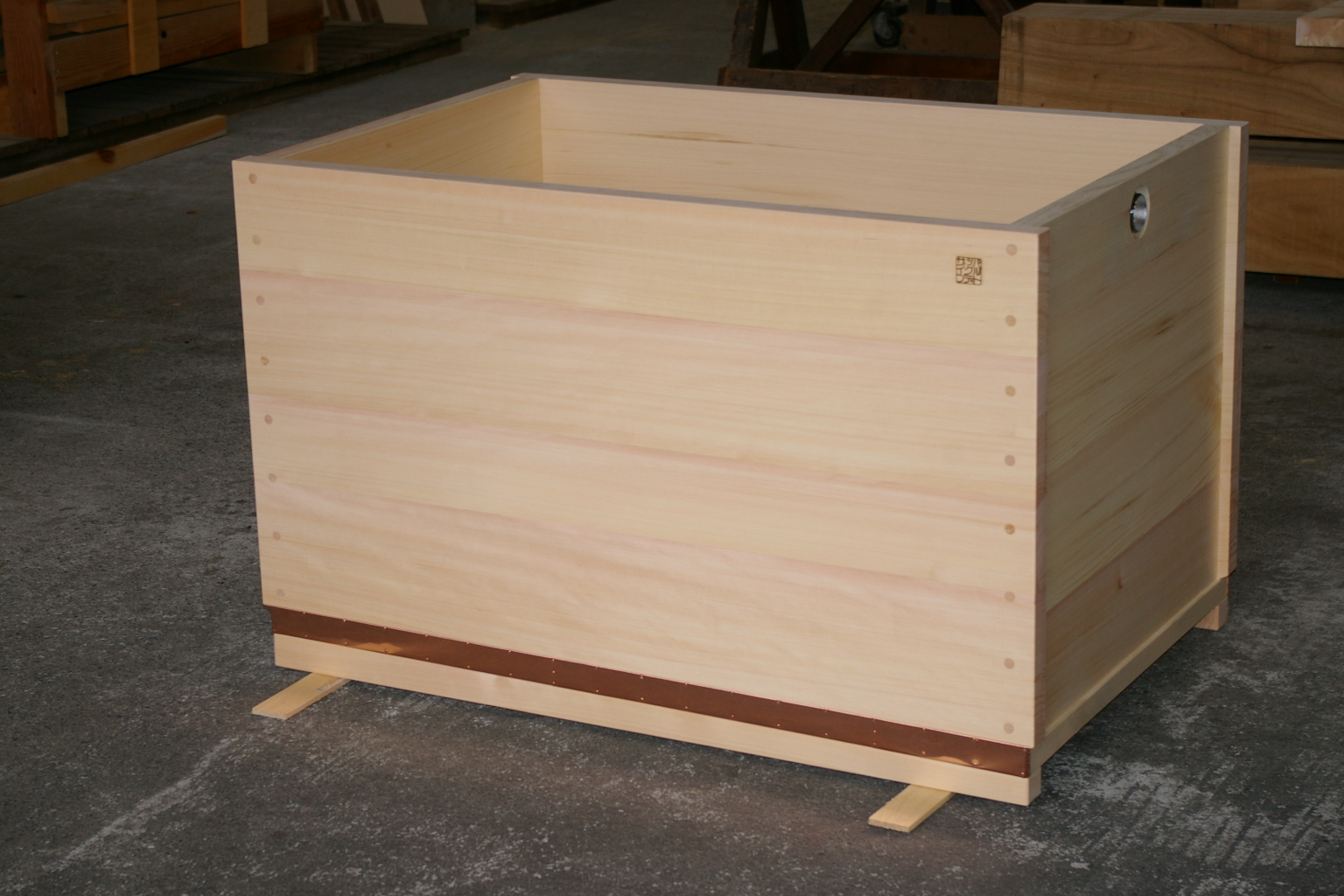 And here are the specs of the tub:
– Material: straight hinoki, AB grade
– Size: 1100L x 700W x 720mm H
– Top frame: plank edge, T joint @ corners
– Details: wooden dowels, copper apron
– Overflow: western style drain + vinyl hose
Actually, at some point the client planned to use a western style overflow.
-> http://www.crosswater.co.uk/files/BFW0301C_specification.pdf
Since western style tubs are made with an acryl or frp shell about 6mm thick, an adapter is needed in case it is applied to a wooden tub with a wall thickness of 33mm or more.
The client seemed to find a solution but it did not give enough guarantees so we opted for our japanese overflow. It comes with a flexible pipe so it can easily adapt to the site condition.