As the title says, this tub will be used for a cold water plunge so it does not have an internal seat.
The tub was ordered thru a very collabotarive architecture office and we had a positive and efficient exchange of information back and forth.
This is something we have to thank the technology for…
On the other hand, the tub itself is 100% analogic.
Even though for box type tubs we can build precisely (tolerance of +/-1mm) a round tub of this size may have a tolerance of +/-10mm!
There is a saying that round tubs do not close if they are built by calculation.
A round tub is beautiful (and functional) only if it is built with the heart!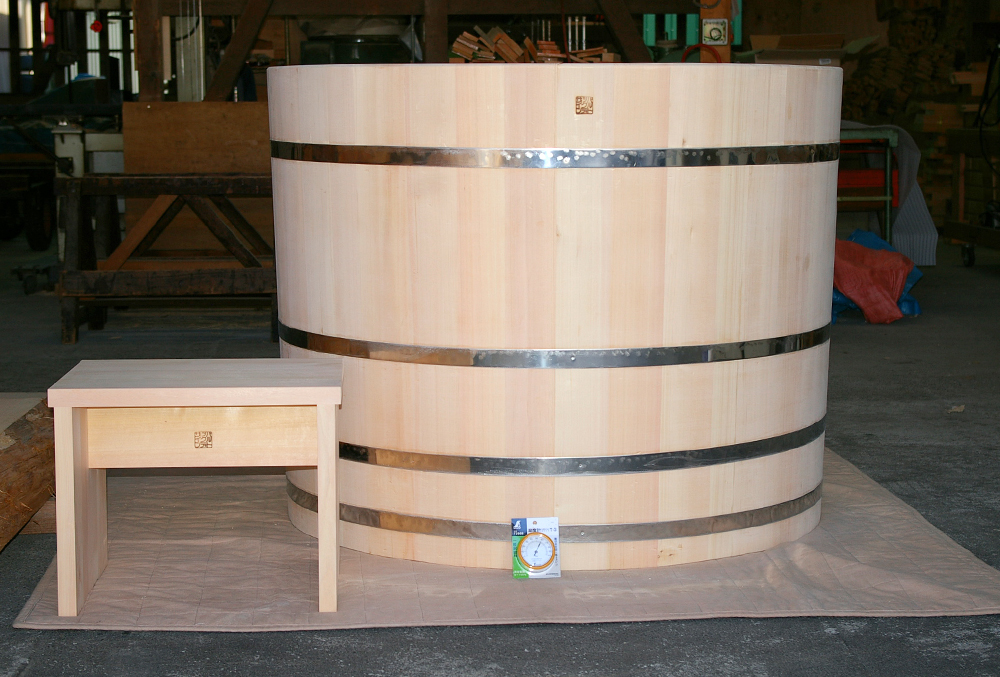 Here below are the specs of the tub:
material: natural Japanese Hinoki cypress AB grade bathtub (quartersawn)
sizes: Dia 1220mm x H958mm (external dimensions) 838mm(deep)
details: stainless steel bands
accessories:
– Hinoki wood step stool W500mm x D400mm x H400mm
– Complimentary hygrometer