I have been contacted in 2014 for the tub for a new construction house.
The client is an architect who is building her own house and as a professional she had a perfect understanding of the material, site preparation (gradients, waterproofing) and details.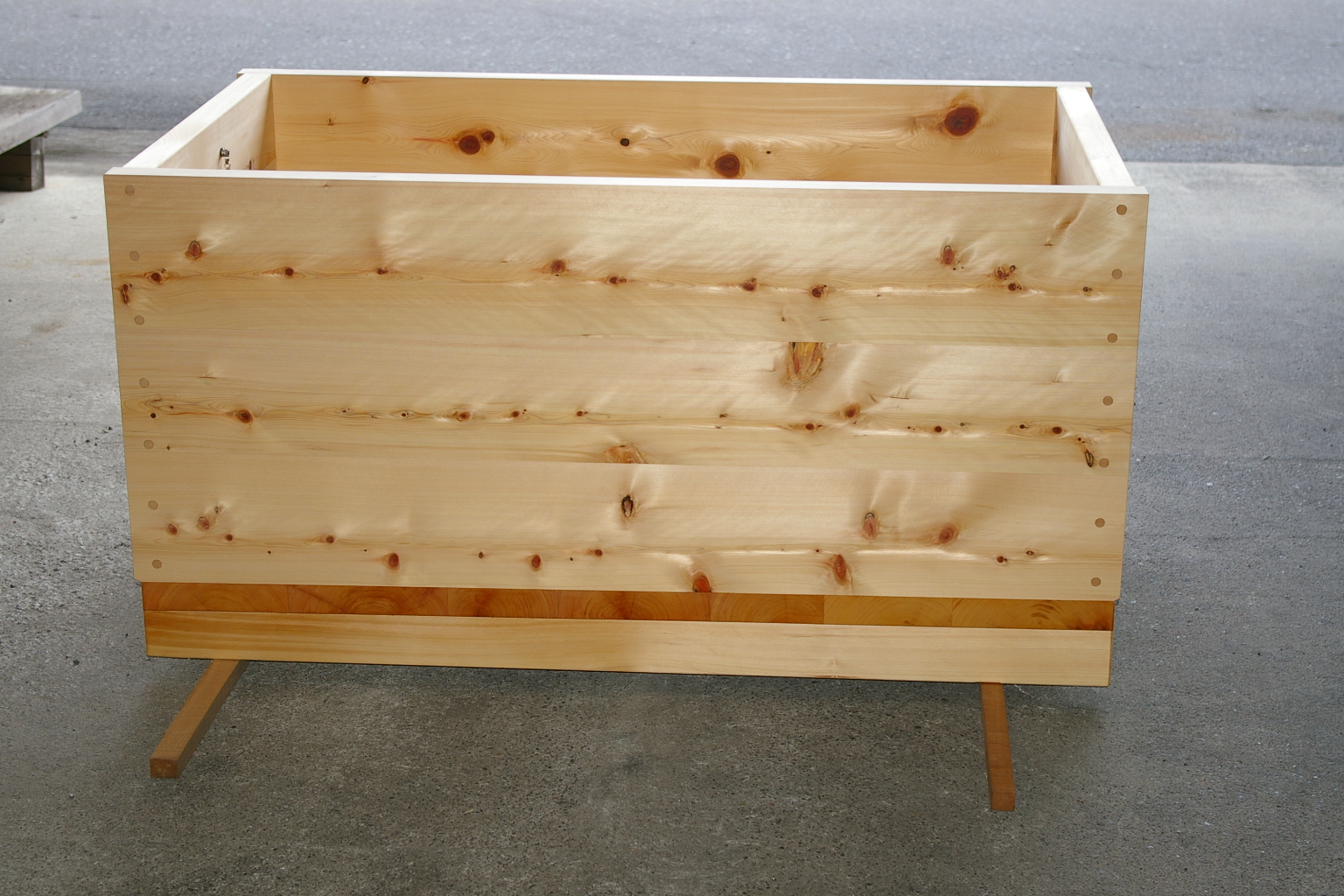 She choose the oil finish for the apron and was concerned that the difference of color may not look good, so she considered having the front face of the tub treated with natural oil as well. It is a very good insight, but finally we went on with our standard detail for two reasons:
1) if we were to apply the oil on the front side, to keep the system balanced and prevent internal stresses/distorions, we would have to treat the 4 sides.
This should be relatively safe, but to be honest, we never did until now and would prefer to apply the oil only on the cross section of the bottom plank.
2) The bottom plank cross section looks of a darker color when treated with oil. But this is mainly an effect due to the camera lenses. It is not so evident in reality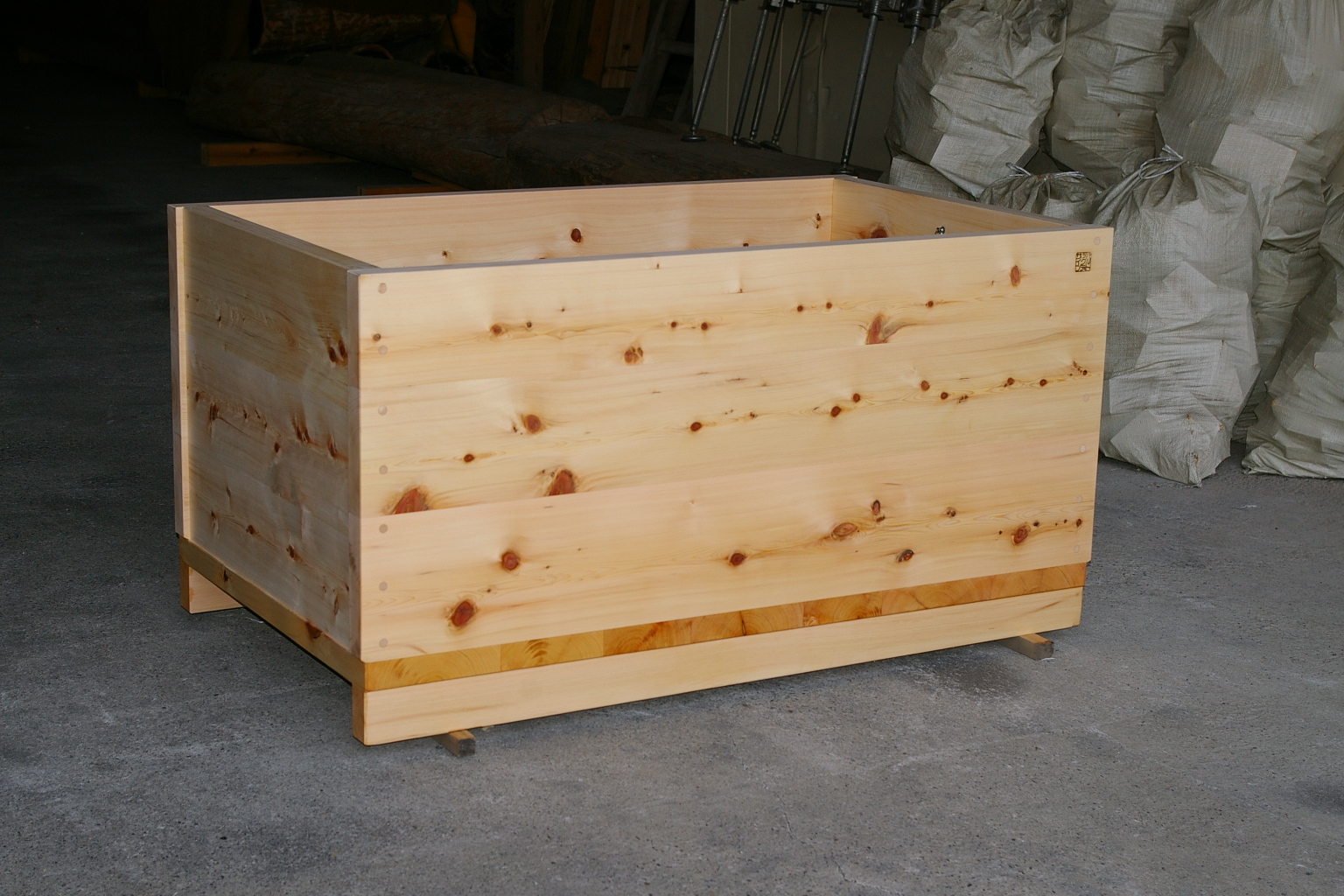 The tub uses beautiful knotty planks with their natural pattern.
Here are the specs:
Material: Japanese Hinoki wood K grade (knotty)
Sizes: L1300mm x W750mm x 660mm (550mm deep)
Features: Natural oil finish, Wooden dowels, Iron brand at front top-right