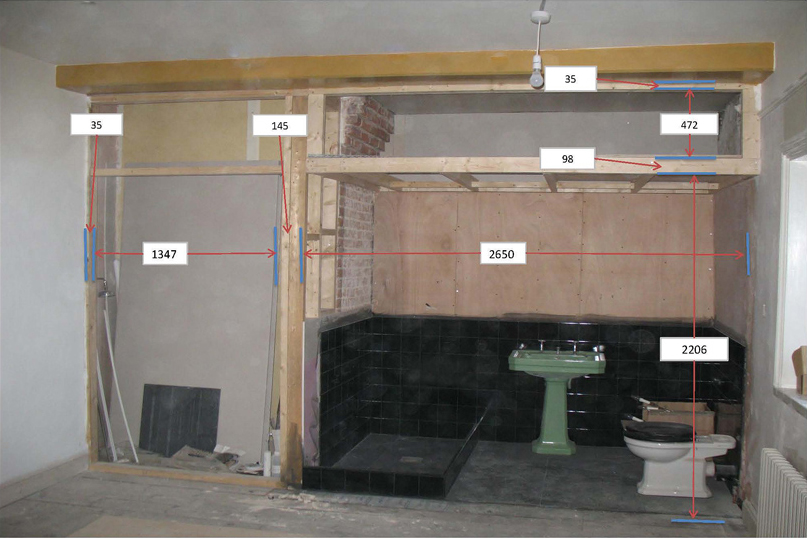 We had a client who wanted a comprehensive Japanese look for his room. The image above was taken from the bedroom facing the bathroom and closet. Our client wanted to used traditional Japanese shoji doors to separate the spaces.
I sent my client the following two proposals: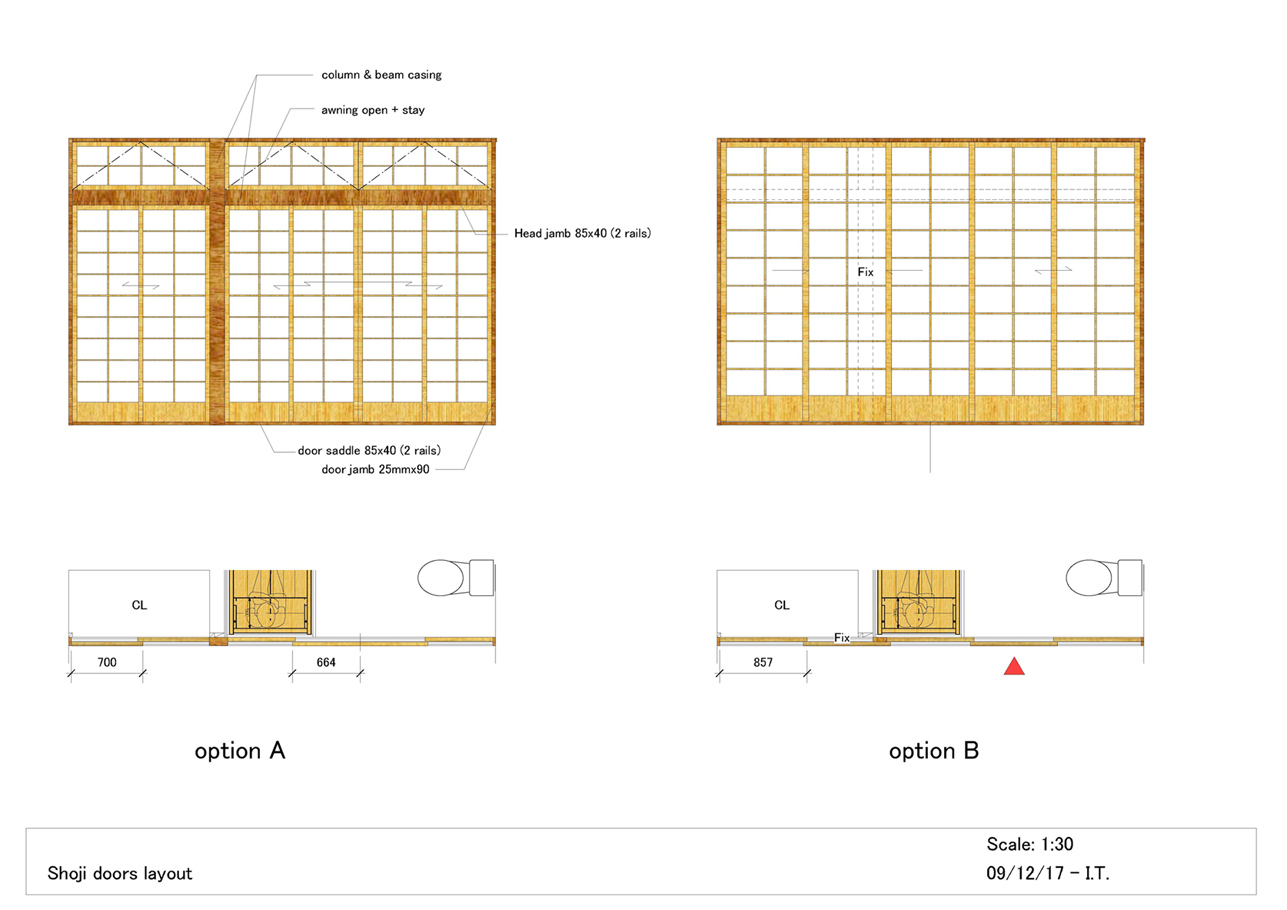 Option A is classic Japanese but involves more pieces. This design includes a column and beam casing which separates the closet doors from the bathroom doors and the top storage from the full sized doors.
Option B is simple and more contemporary. There are no exposed columns so the doors look like parts of a whole and because there is no beam the ceiling will feel higher.
Options A and B can also be mixed and matched according to one's vision.