Few years ago we shipped a tub to Hawaii.
I remembered they were planning to finish the area around the tub with river stones.
Yesterday, a client was looking for a similar solution, so I tried to check the homepage to see if they had a picture of the tub installed.
And yes, there it is…
Copyright of the picture by Four Seasons Resort.
---
You can find another idea of a tub buried in river stones here: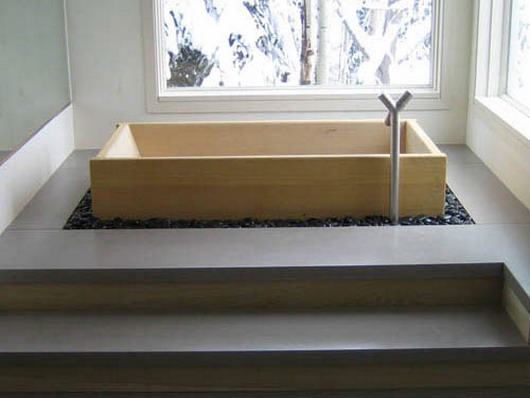 Copyright of the picture by Zimbio