I received this beautiful picture from a kind client in Australia who installed this oversized kadomaru (L=1300mm) made of hinoki wood instead of the regular sawara.
I do not know about you but I could just keep staring at this photo for hours. Doesn`t it look like paradise?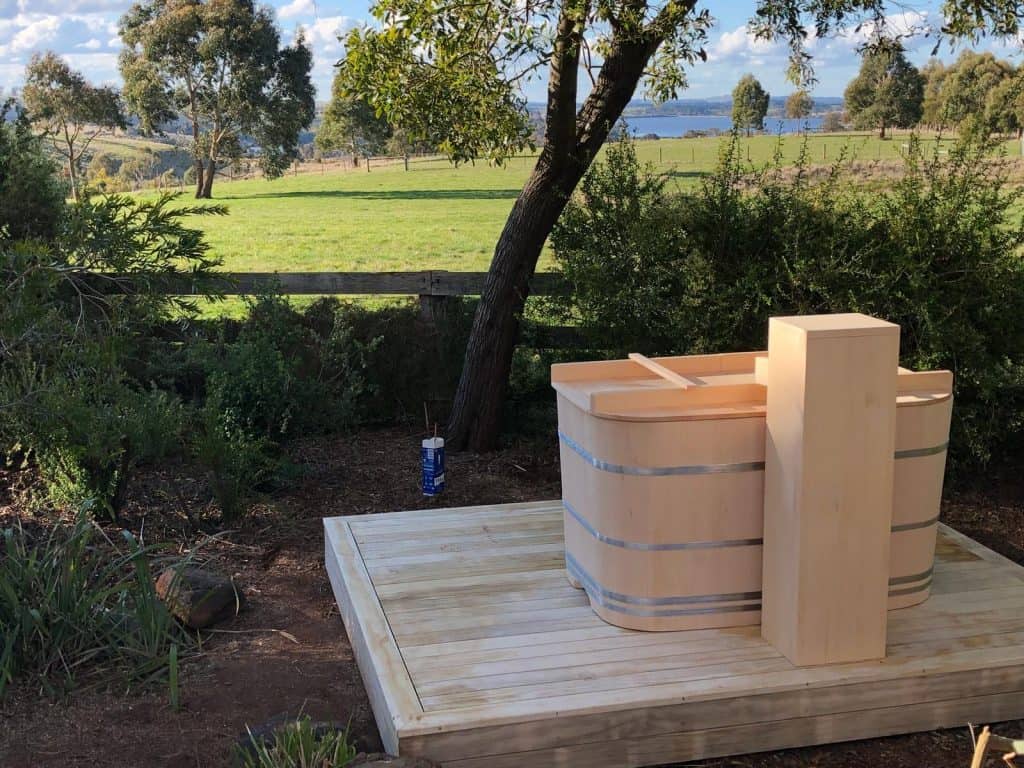 Hello Iacopo 

Thought you might like to see where one of your beautiful tubs ended up. 

Covered of course to avoid damage from sun but lovely like this when we enjoy a soak

Regards
M.