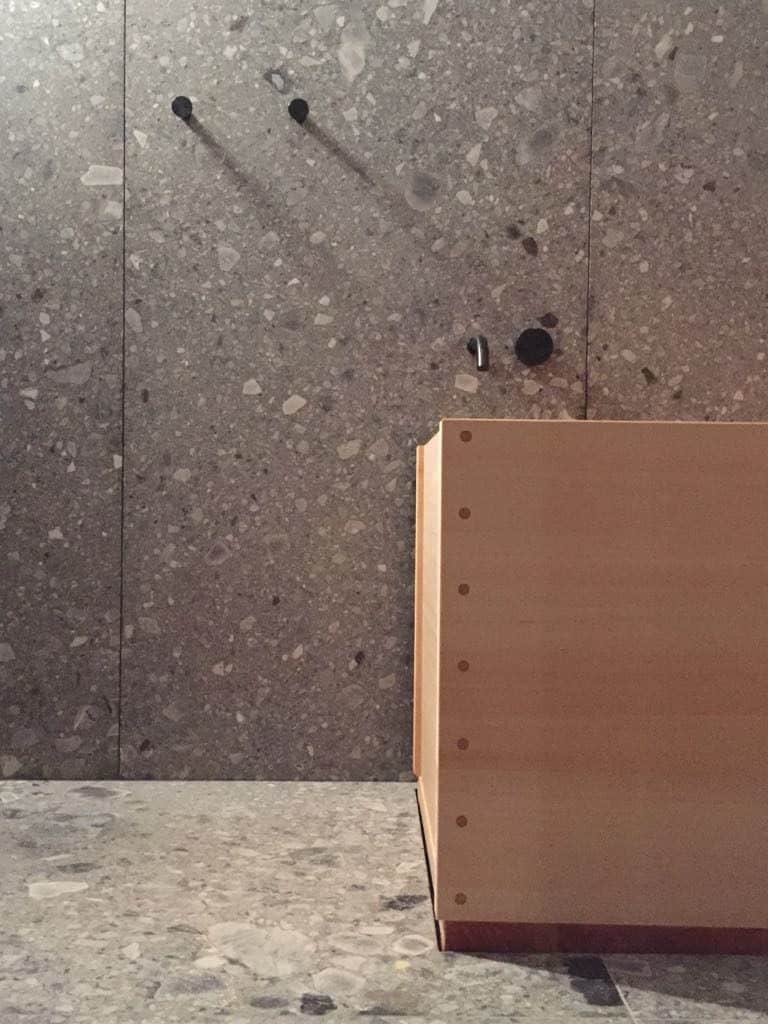 Our friends at Nora Studios sent us a few of the preliminary photos of a recent bathroom installation. It's stunningly beautiful. The contrast of warm wood and cool stone is magnificent.
Ofuro specs: japanese Knotless hinoki wood bathtub (quarter-sawn)
dim L1060 x W660 x H629mm (ext. dim.) 570mm(deep)
nat. oil @ apron, wood dowels. Iron brand at front side top-right
(Accessories are available from our shop)
It is difficult to understand it from the pictures as the sizes are so laser-perfect… but the tub feet are recessed in a ditch which collects the drain water as well as the overflow. Amazing detailing!
Architectural design: "Nöra" 
125 Kingsway, WC2B 6NH, London, UK
norastudios.com
vc@norastudios.com
+44 7595300912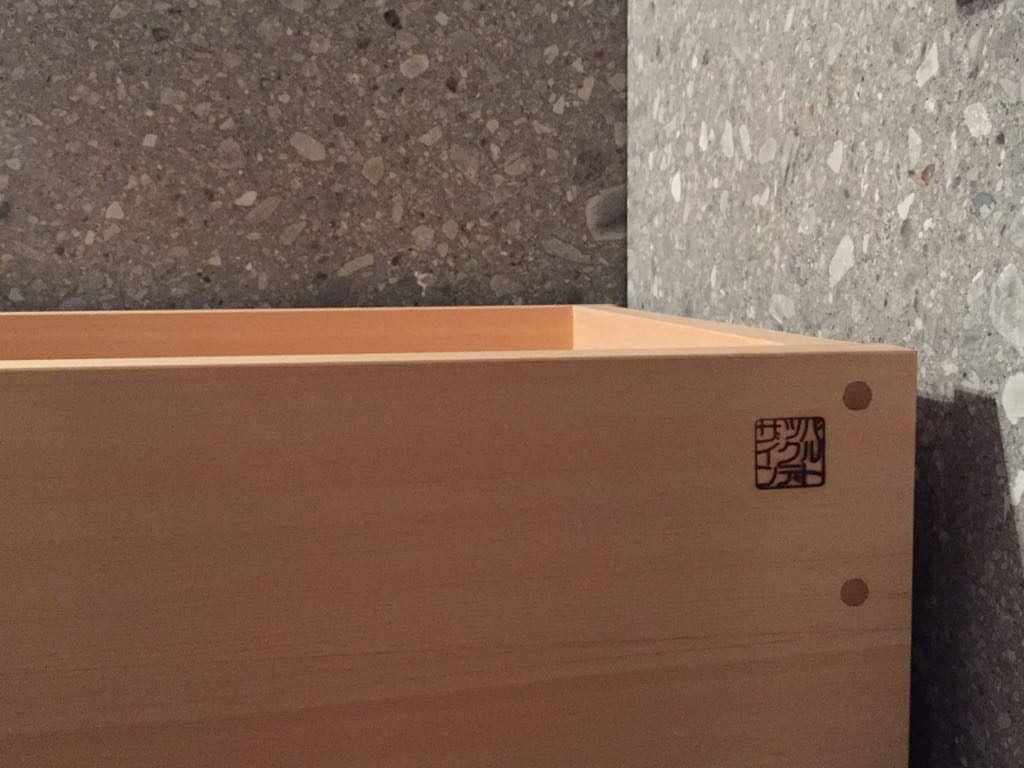 This is obviously a client with a discerning taste – such elegance in this understated bathroom.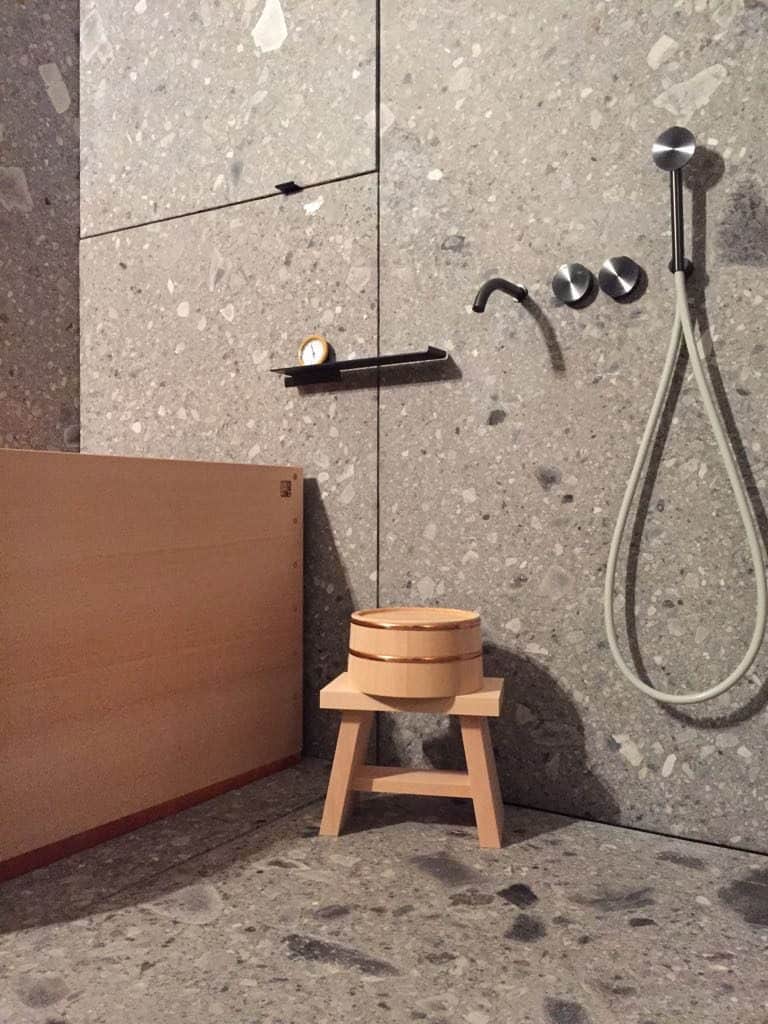 We are waiting on the professional photos so this is a sneak peek. We will also have the name of the stone and the hardware and plumbing fittings for you too. As well as the details and specs of the Bartok design Japanese soaking tub.