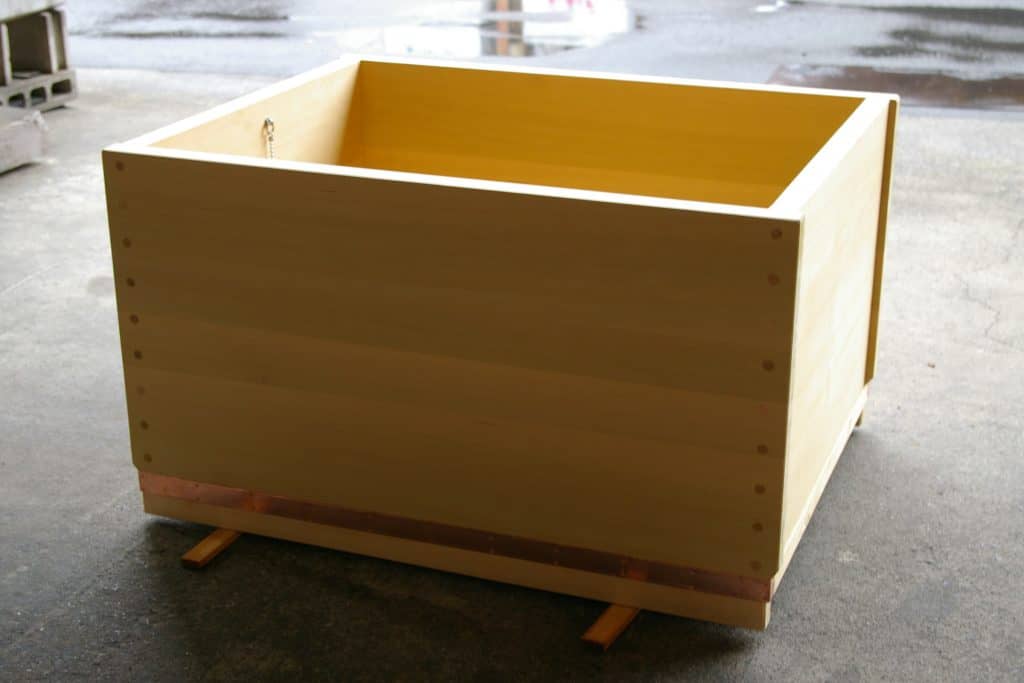 (sorry, sold out)
A part for its sweet aroma and for the options (removable bench, traditional cover) probably the most notable feature of this tub is to be compact.
With a height of 580mm, if you turn it sideways you can even make it pass trough a 600mm opening!
So, for all of you who gave up installing an ofuro for dimensional problems, take out your measuring tape…and check again!
This tub was order-made for a client. Then the client had to change dimensions and we made a new one.
This outlet tub is sold at 80% of its value. Also considering the included options (removable bench, traditional cover) it looks like a deal too good to believe!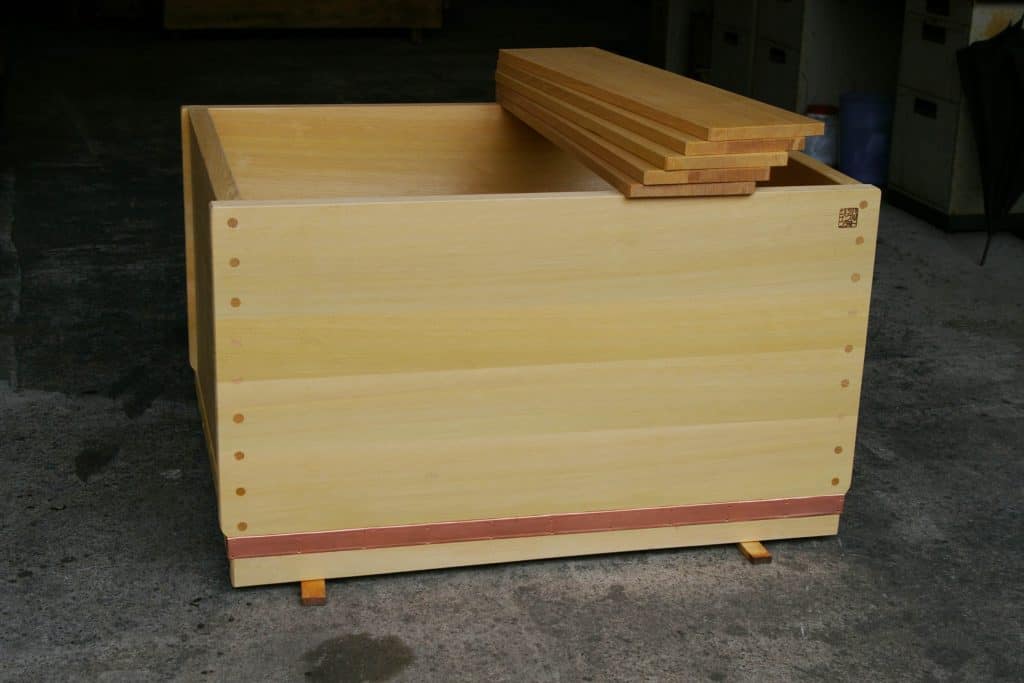 Specifications:
Sizes: L1016mm x W762mm x H580mm (ext.l dim.) 508mm(depth)
Material: knotless natural Asnaro wood bathtub
Options: removable int. seat and traditional covers.
Details: Wooden dowels at joints / copper apron
Drawing: Sweet and compact – drawing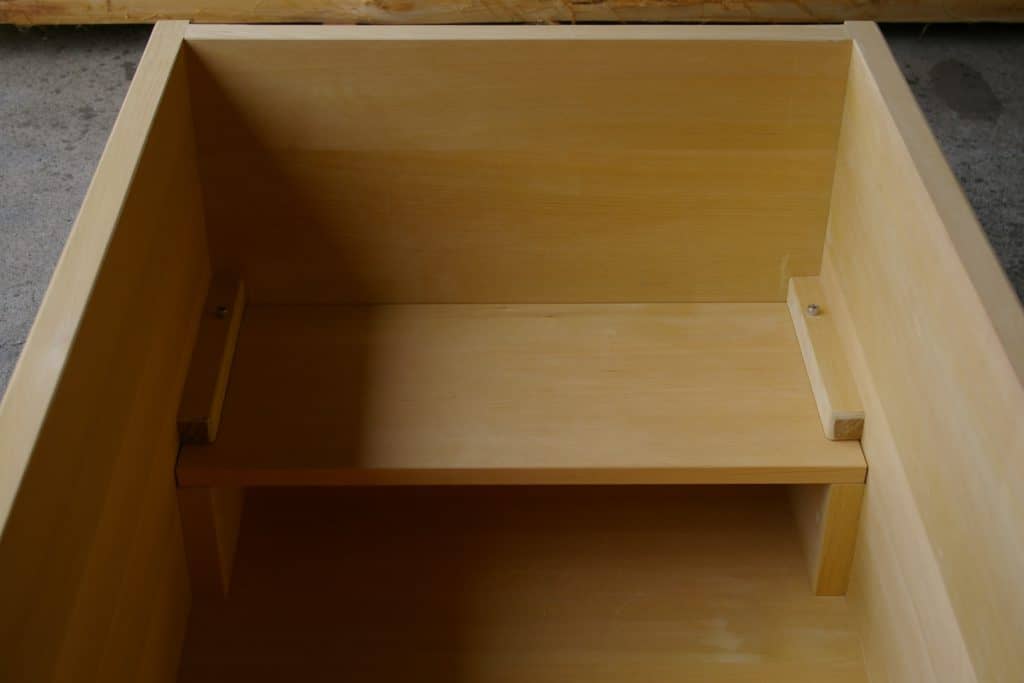 Price:
1) AB grade tub (quatersawn) : 418,000. JPY
2) Packaging: 122x94x78cm plywood box: 30,000. JPY
3) transportation: to be quoted (please let us know your exact address: we
will provide a quotation before you purchase the tub)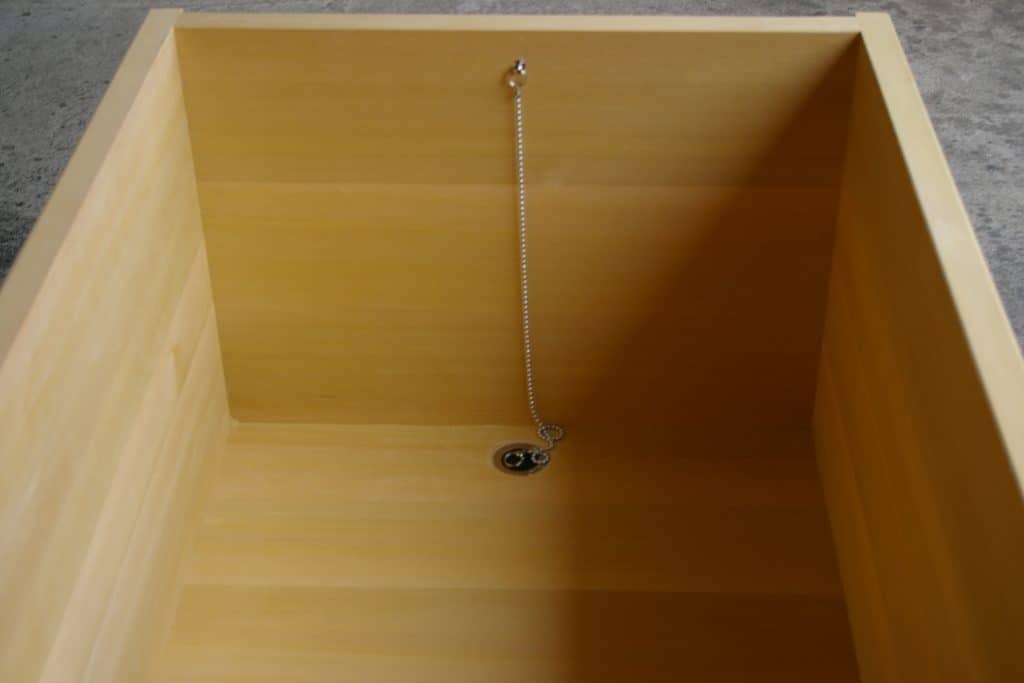 Do not hesitate to contact me by email for any question/problem at japan@bartokdesign.com !!