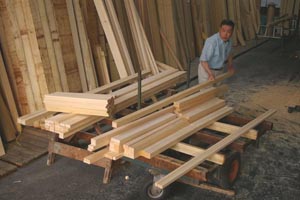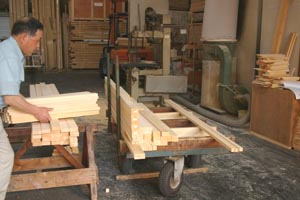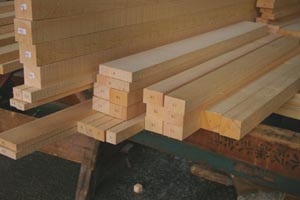 We were requested to supply hinoki timber (rough saw cut) to be used by the local joinery to build doors and furniture. At first we offered a quote in cultivated hinoki from Yoshino (Nara Prefecture).
But – HEY! – the client required all the wood to be quarter sawn to match the coordinated bathtub color and grain.
We checked our stock and asked all our dealers and acquaintances but it is difficult to obtain such quantity of natural timber of such quality and knotless on 4 sides…!
Finally we agreed on a smart solution. We were provided a detailed order of all the small pieces and parts needed for construction. This allowed us to better optimize small cuts we had and to be able to offer better lumber for a much – much lower cost.
Each piece was marked with a number which refers to a detailed list and to the drawings.
It was hard work, but when the reasult is so satisfactory, we forget all the fatigue.