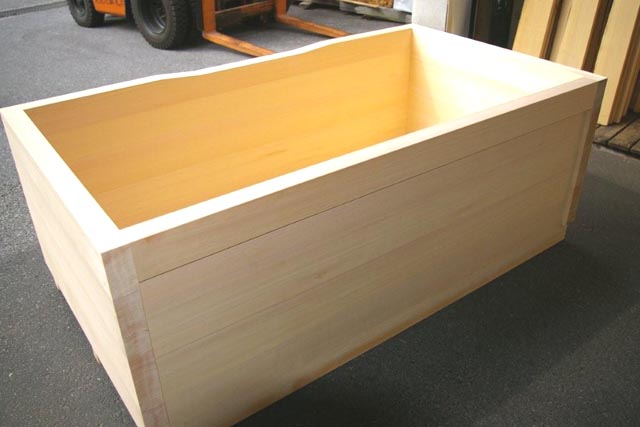 The picture does not fully convey the beauty and peculiarity of this tub!
The request was a large tub L1800mm x W1000mm x H690mm (depth=600mm) but with the simplest – minimal detailing.
We had to employ a thick top border frame (100x60mm!) but turned it in a simple line with the following concept:
– Two sides were built fully as the top beam border (60mm thick)
– as the tub is set against a free standing ledge with the faucet, in this case the short faces become the main side.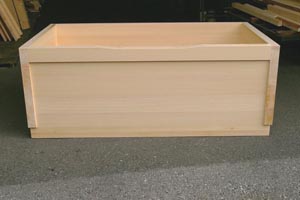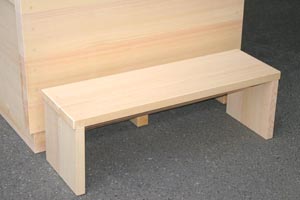 Other accessories include an japanese style tub cover and an outside bench in hinoki wood which can be used both as a step and for relaxing after the bath.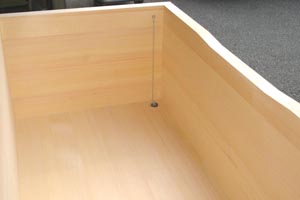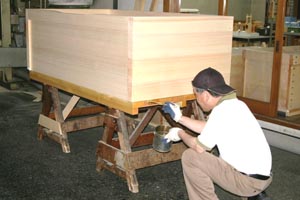 The finishing is done in line with the natural/minimalist concept of the architect: almost invisible wood dowels for the joints and natural oil to seal and protect the bottom plank
and base area from humidity.