We received a kind visit from South Africa.
The clients are remodeling their new house and are considering using a japanese bathtub and some other interior items such as tatami and shoji screens.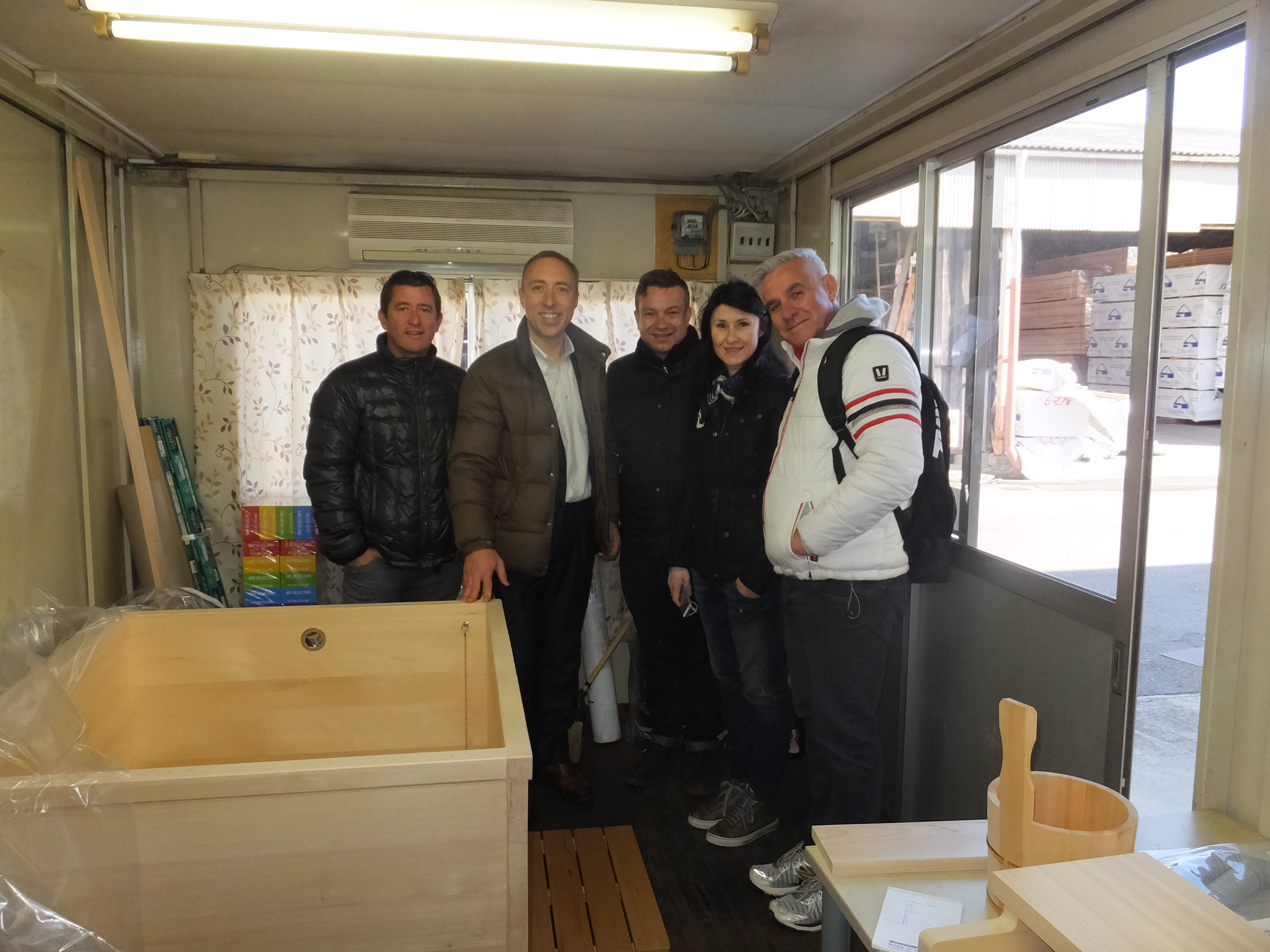 Actually this time the client was visiting the Kansai area (Osaka, Kyoto, Nara) as well, so I had a chance of meeting them at my office in Kobe first, that is where we discussed the technical details.
Then I reached them in Tokyo and escorted them to our workshop in Chiba prefecture.
We do not get the chance of clients visiting us very often, but it is of course very useful to explain the features, details and installation requirements of a japanese bathtub so we hope you will also come to Japan and visit us!