There is often a misunderstanding about what japanese call "hagi-zai" (laminated material)
The english term "laminated wood" includes rotary cut veneer lamination (plywood) and square rods finger joined (glulam).
We have the image of the laminated wood as an engineered material, sturdy but unequivocally man-made and thus not natural.
On the other hand hagi-zai involves joining wide planks side by side with the aid of full penetration dowels. We try to match the vein and if the situation allows it, the joint is almost invisible. (in case of a tub we have to give priority to balancing the warping and thus it is almost inpossible to make an invisible joint in this case)
The lumber is equalized with rotary saw and electric planer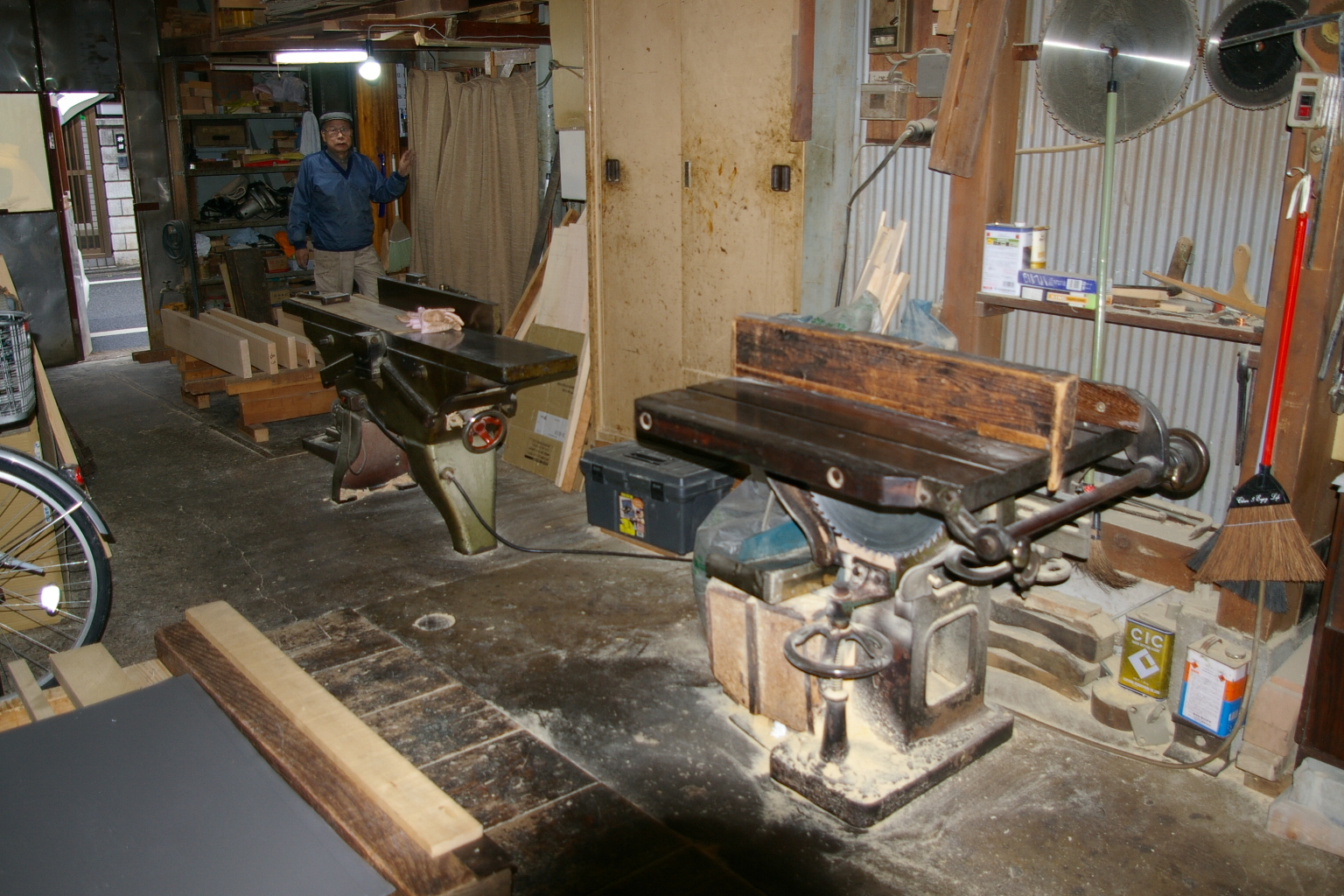 Here is the solid lumber with thru holes ready for joining.
Glue is applied inside the holes
Long dowels are hammered inside to connect all the planks together
Here is the finished "hagi-zai". At this point it is straightened and prepared for the "shiguchi" = wood joints. (To create a box we use mostly dove tail joints.) Finally the panel are assembled to create the tub and hand planed.