Here are two squarish hinoki bathtubs ordered thru an architecture office in Malaysia.
They will be installed is similar condo units, behind a large glass partition separating the toilet/lavatory area from the large shower/bath area.
The thin kamachi border we used in this case has the advantage that it can be grabbed easily when entering and especially egressing the tub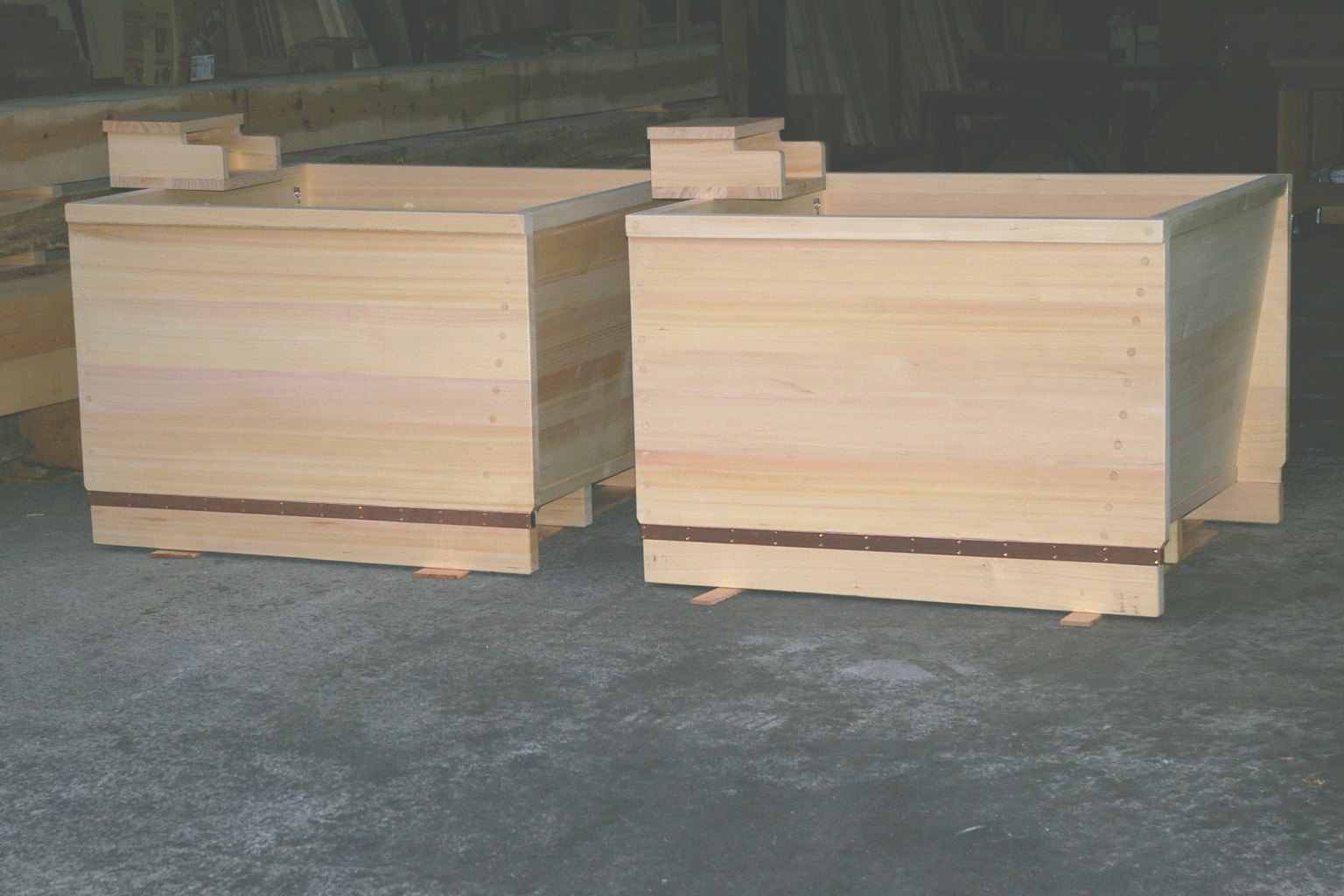 Here are the specs for the tubs;
* japanese Knotless hinoki wood bathtub
* sizes: L1100mm x W1000mm x H750mm (ext. dim.) 640mm(deep)
* details: copper apron, wooden dowels. Iron brand at front top-right
* option: overflow socket with flexible pipe, internal seat W350mm
* accessories: Hinoki wood wall mounted spout A
The side behind the bench is slightly slanted.
to the left: the back of the tub with western type overflow socket.
to the right: overflow with flexible pipe installed. It should be faced towards a wall or enclosed in a ledge. (Often, clients provide their one metal pipe and leave it exposed)