Here below is the mail correspondence with a client who purchased a tub in 2014.
He kindly agreed to have it published here as it may be of help to other fellow ofuro owners.
1)
Dear Iacopo,
I hope this note finds you and your family very well.
I look forward to a time of leisure where I can see you again.
In the meantime, due to my laziness at not wiping the tub down and its position next to the shower, it has taken on the less than ideal character shown in these photos.
Is there anything I can do to restore the surface at this point?
Thanks kindest X.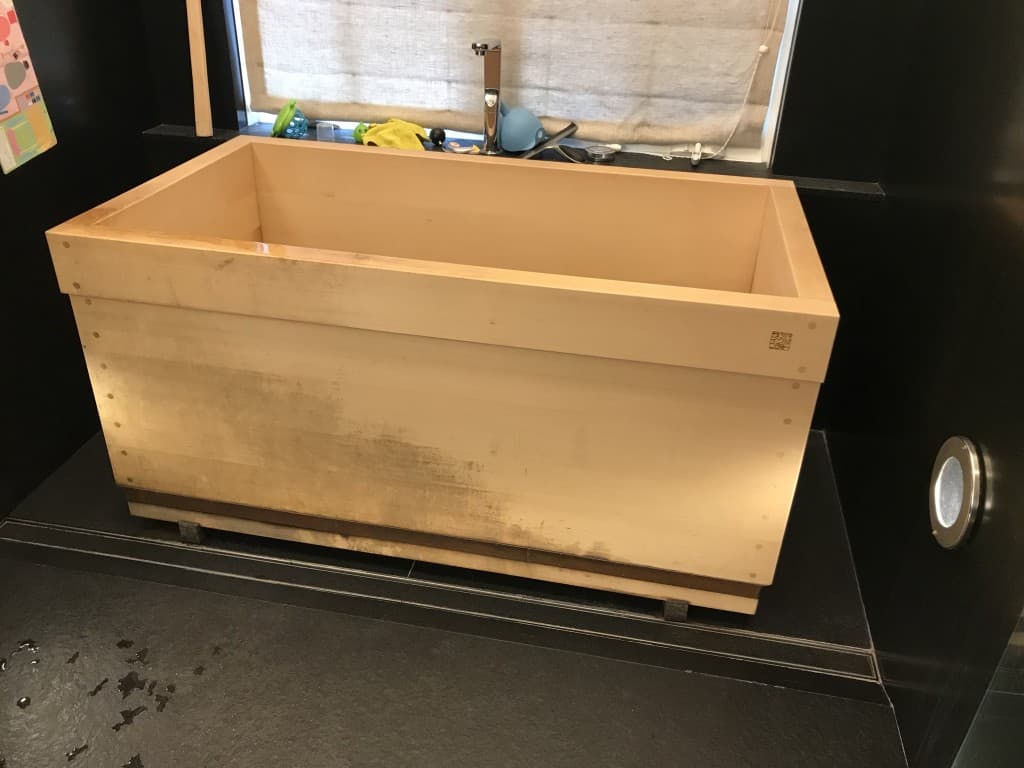 2)
Dear X and Y,
Thank you for your mail.
It is a pity! The tub is so nicely kept a part for the mold problem.
About the cleaning of the stain, I think you will have good results if you use some bleach like "scrubbing bubbles". Spray on the area and rub gently with a sponge or soft toothbrush.
Then, most importantly you should rinse well while cleaning the surface with a non soaped sponge or towel.
If this does not work, you can always sand the tub. Please let me know the results you had and we will fine tune the best solution.
Maintenance:
The mold is obviously caused by the soap which splashes on the tub while you are taking a shower. I recommend to rinse thoroughly the tub exposed area after you finished your shower. Of course padding it with a dry towel also helps to keep it clean and healthy.
Please let me know how it goes!
Thank you iacopo.
Much better!
Kindest, X
(see photo below)