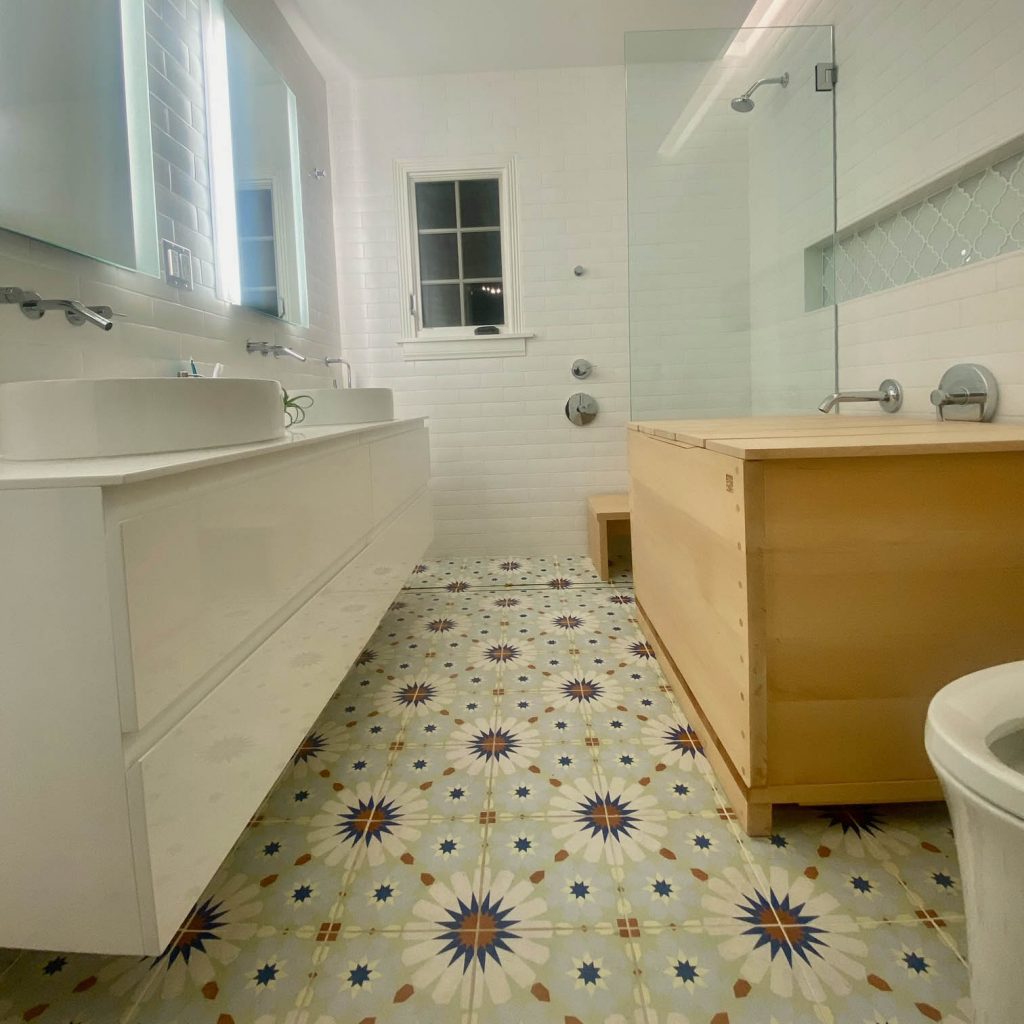 Message from the client:
Dear Iacopo,

Well, it has been so long since you shipped our tub that you may have wondered what had happened to it. After a number of contractors backing out, and one quitting half way through the project; I was able to finish it off myself.
The tub is certainly the centerpiece of the modestly sized room but the look of it snd the scent of the wood riding on the steam are intoxicating!
We are really so happy with the tub.
It was worth the wait!
Thank you so very much for making it for us!
---
Reply:
Thank you for the update and lovely photos!
It sounds like your construction process was bumpy, but I am sure it was worth it!
The simple volumes of the vanity and the ofuro go wonderfully with the lovely geometric pattern tiles.
Other details such as the shower glass partition or indirect lighting are functional and make the bathroom feel even more spacious!