sorry, sold out!
On the last day at work in this 2014, the carpenter completed this regular size asnaro bathtub. It is a very busy period but by popular demand we were working on this outlet tub and here it is! our New Year present to all japanese bathtubs fans!
The pictures are here below, but I regret we do not have a method to convey you the smell!
May be because of the dry season, but I feel this asnaro lot is particularly aromatic and could feel it even outside of the warehouse!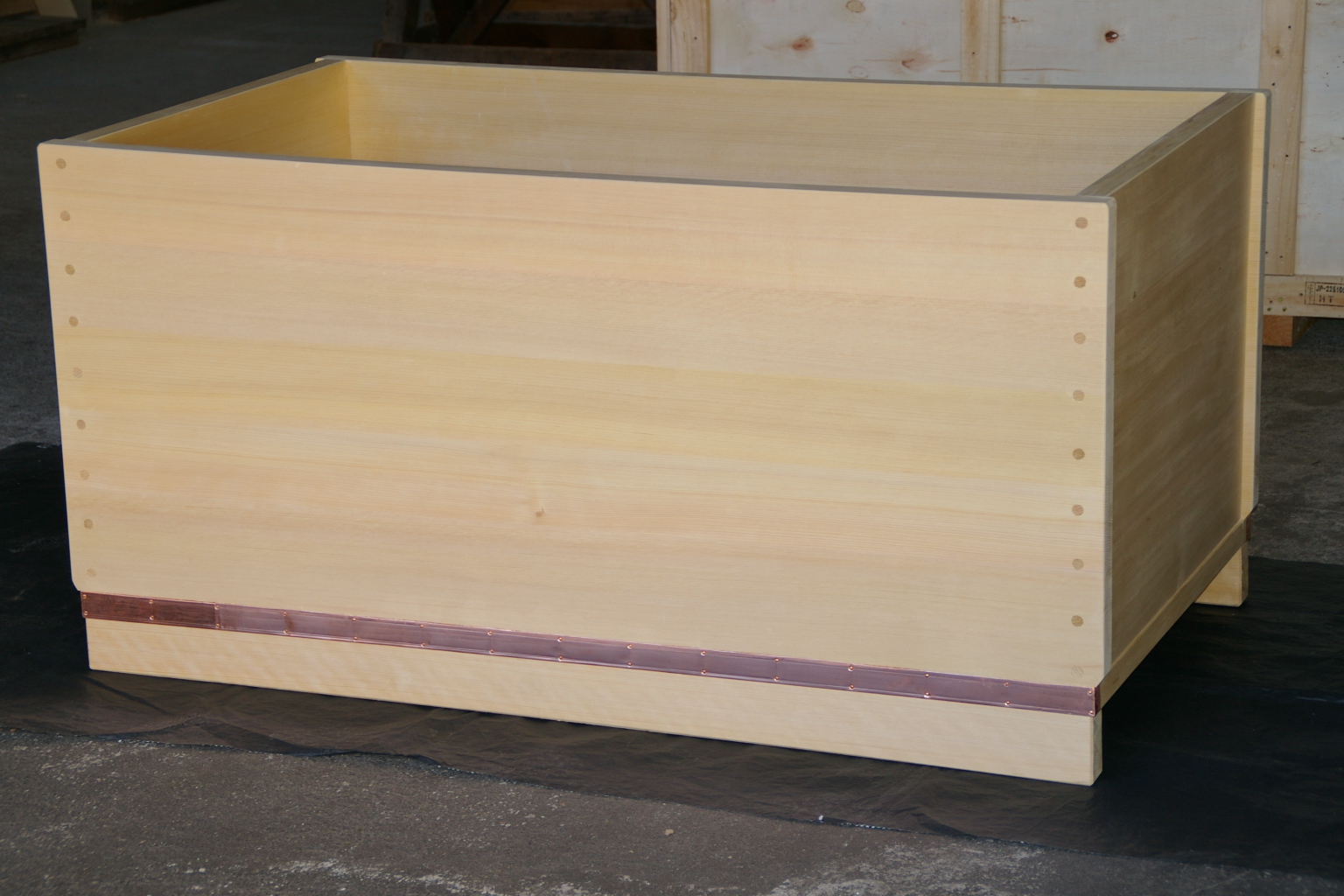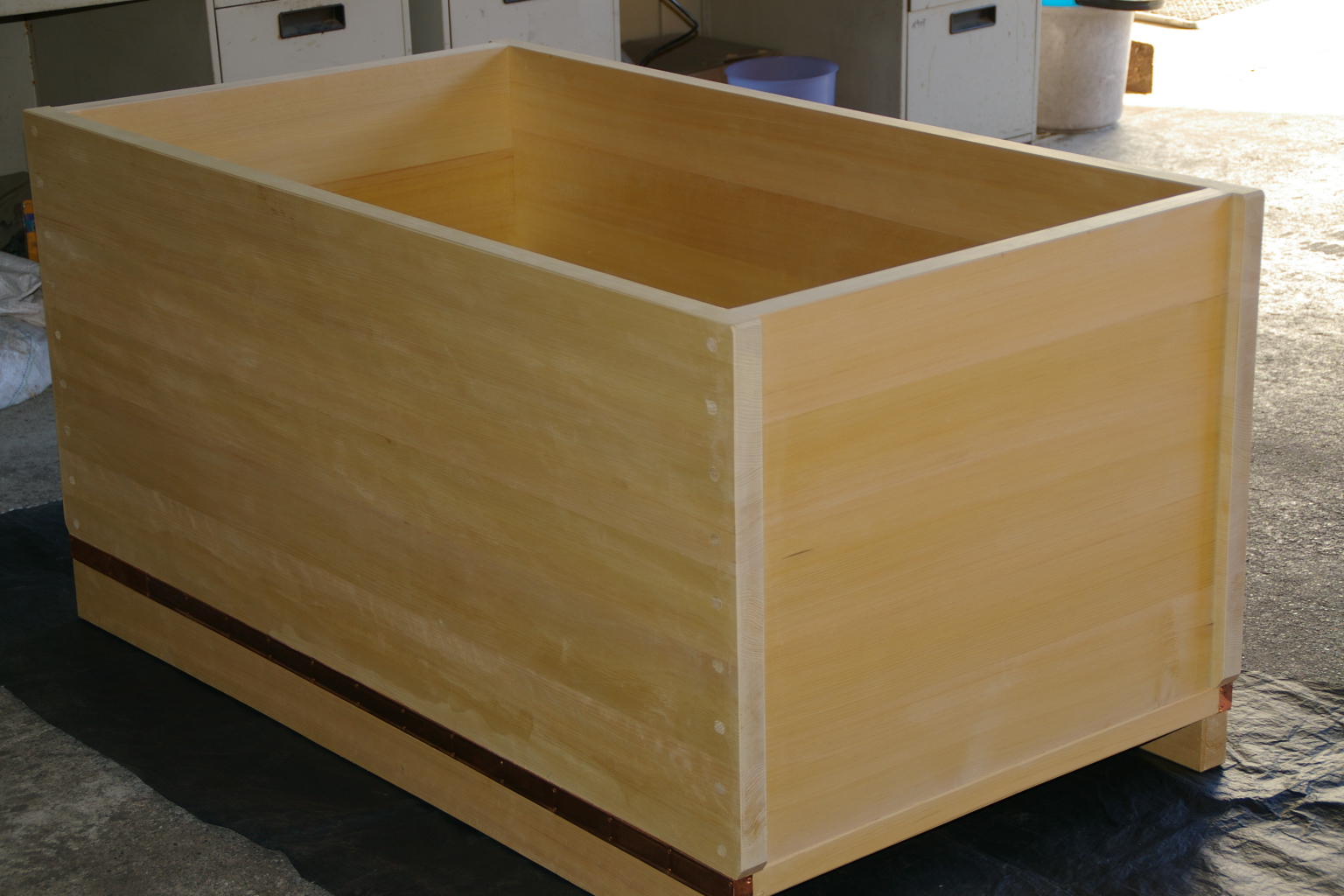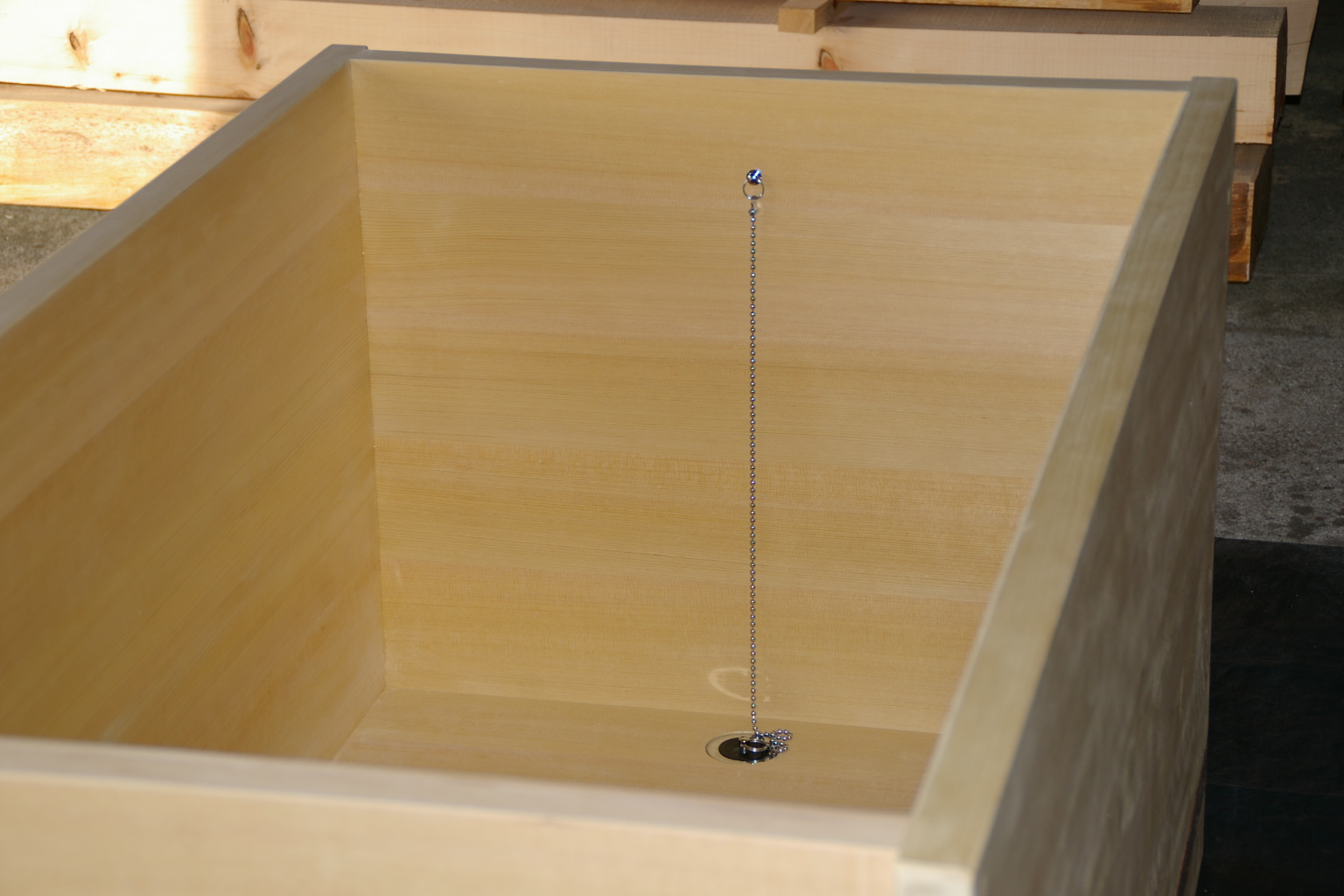 The tub specs are as follows:
* material: knotless natural Asnaro wood bathtub (AB grade tub / quatersawn)
* sizes: L1350mm x W750mm x H675mm (external dimensions) 570mm(depth)
Of course the tub is brand new and after taking the pictures it has been wrapped in clear polyethylene sheet.
Find here the drawing (pdf file) >>> outlet141227.pdf
Here is the cost breakdown:
Tub: 415,000. JPY
Packaging: 1550x950x880 plywood box: 41,000. JPY
Pick up and delivery to Tokyo port: 13,000 JPY
Shipping: please let me know your exact address so we can provide an official quotation for your consideration.
That`s all for now. Happy New Year!