This gorgeous tub was commissioned by an upstate NY architect for his client.
The design process went along for few months and at some point the client also considered using some shoji screens for the project.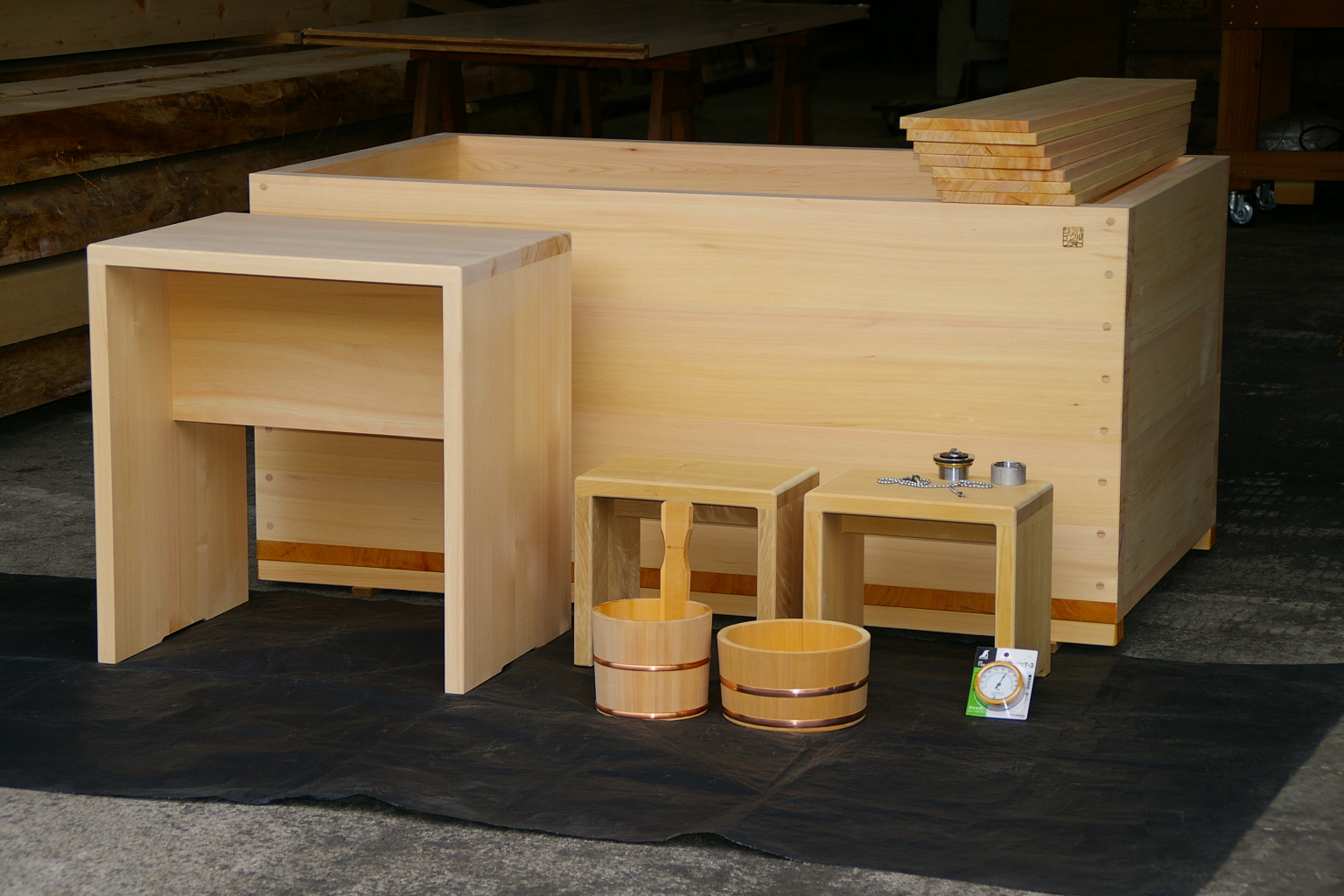 Here are some details:
– japanese Knotless hinoki wood bathtub w/ L-joints (thick planks)
– sizes: L1375mm x W750mm x H686mm (int. dim.) – 615 mm deep
– natural oil apron, small dowels @ joints. Iron brand at front top-right
– Hinoki wood internal seat D400mm with additional set of guides
– Hinoki wood traditional cover 870x210x18 (7pcs)
– Hinoki wood bench 609 x 450 x 648H
– Sawara wood ladle with handle (180D 290H)
– Sawara large bucket (225D 120H)
– Asnaro minimalist stool (330 x 220 x 300H)
– Hygrometer (complimentary)
As mentioned in the title, this is our first "removable seat" with the opportunity to be positioned lower or higher.
We supplied also a normal bath stool together with a higher custom bench which can be used for entering the tub from a sitting position. Very convenient for users of wheelchairs.
---
With this order we can confirm the recent trend in shipping fees: airfreight is cheaper than ocean freight in more and more occasions. On the top, time consuming Importer Security Filing is not necessary for airfreight so keep it in mind if you plan to purchase a bathtub from Japan…
---
Addition:
my carpenter scolded me because the top picture is too cramped and the nice front and proportions of the tub cannot be seen…
He is right. This tub deserves a clean head shot. Enjoy!