A common friend introduced me to a genial wood craftsman from Western Kyoto…
And it was love at first sight!

Bartok design Japan Co. will be the official distributor for the products of Murayama Mokko worldwide!
-> to the shop page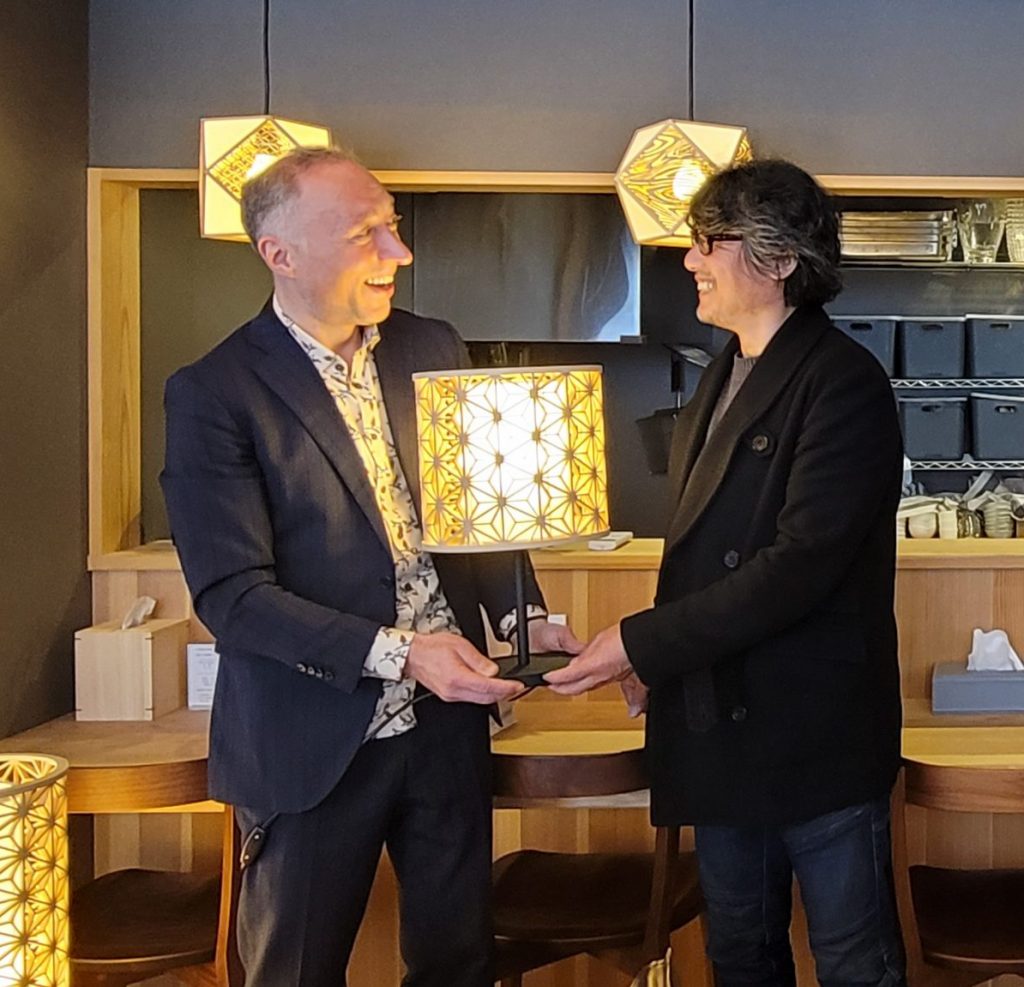 Shinichi Maruyama is specialized in the "Kumiko" technique which is used to create shoji and other traditional interior items. (See below for more details)
But Maruyama-sensei pushed the technique towards new unimaginable horizons with curved kumiko, three-dimensional kumiko, and stunning interiors for leading hotels such as Ritz Carlton, Prince Hotel, ANA Crowne Plaza Hotel, FAUCHON L'Hotel, and others.
I visited on a rainy february day (better rainy than snowy) and I was re-routed 3 times because of road closures.
Then I finally reached the workshop and witty cafe/shared office they manage, overlooking a white canvas.
"Kumiko" would translate into something like "joinery play" and is composed of a triangular grid on which more intricate layers of geometrical shapes are overlapped.
Stemming from the "aesthetics of shadows" of the shoji in a broader concept, The Kumiko objects are masterpieces of optical illusions and hidden geometries can be discovered and created by changing the angle or the orientation of the light.

Feel free to browse the items we have in stock in our shop page or contact us for custom projects, from custom doors of a cabinet to a mesmerizing kumiko Christmas tree, from a lace-like reception counter to a complete interior for a wedding chapel.