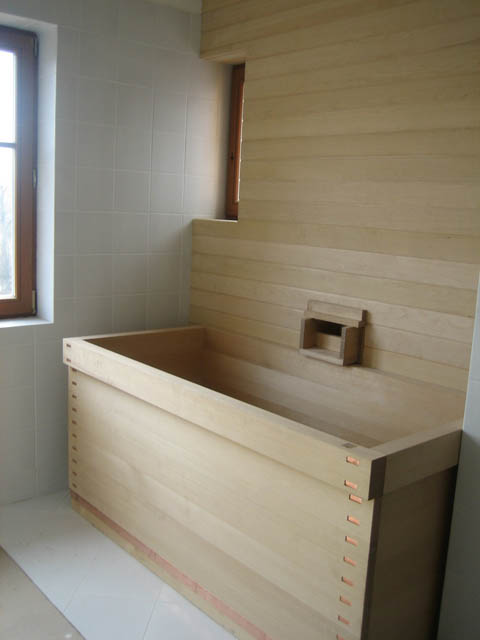 Our client was so kind to send us the photo of installed asnaro bathtub so we are glad to publish it here!
The asnaro wood paneling creates a warm atmosphere, a kind of "other world", a natural corner.
I am sure here you can forget the cold of central european winters and re-energize body and mind…
I think the local contractor made a great job and the spout was partially recessed inside the wall as planned. Afterall no matter how our cultures may be different, working with wood and loving wood is definately a common heritage.