A great way to complement a hinoki bathtub is with wooden wainscoting.
There are two options to choose from. Narrow [top left] and wide [top right].
The wood paneling is packed and delivered like this: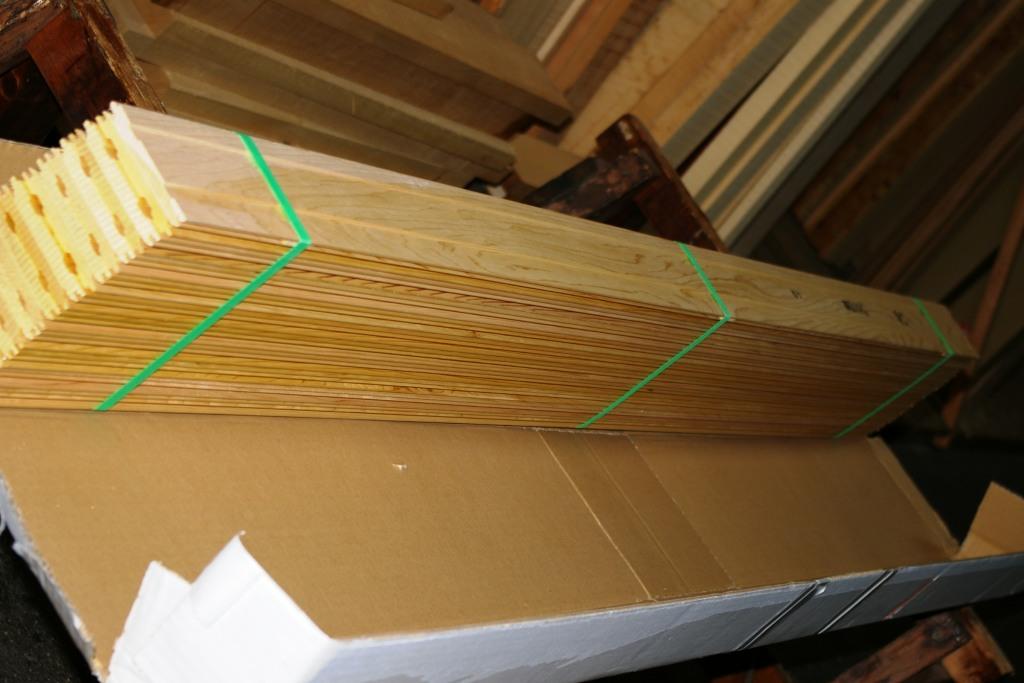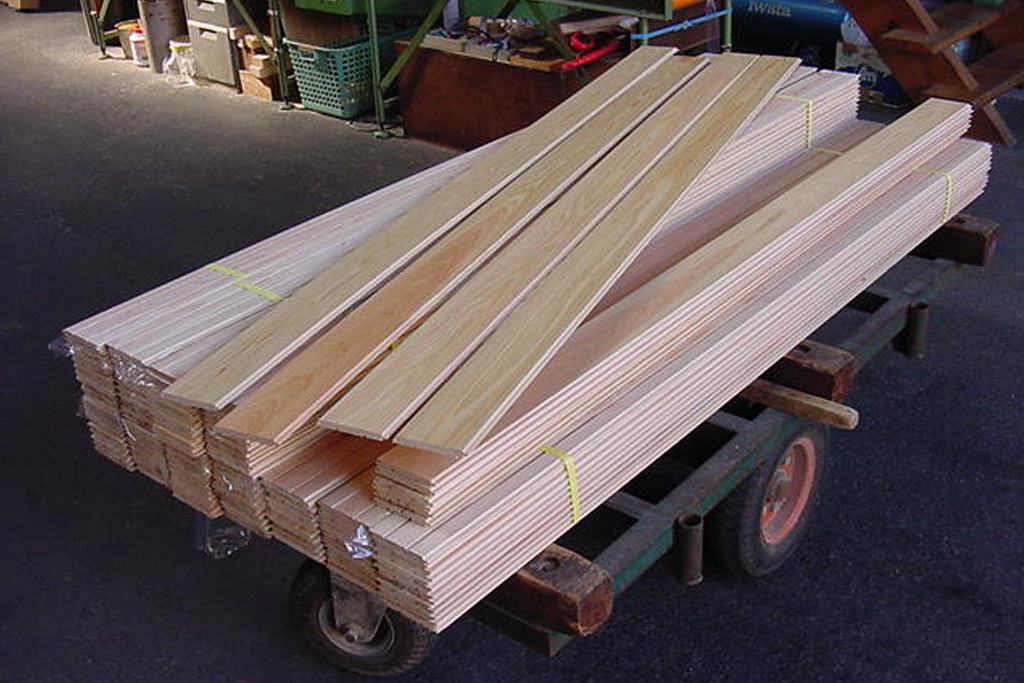 installed like this:
and looks like this:

another example with granite bottom wall and knotless wainscoting for the high portion of the wall.