The manufacture of the keyaki daybed is proceeding smoothly. Here are the pictures of the progress with comments.
1) hinoki slats, 15mm thick, cut to size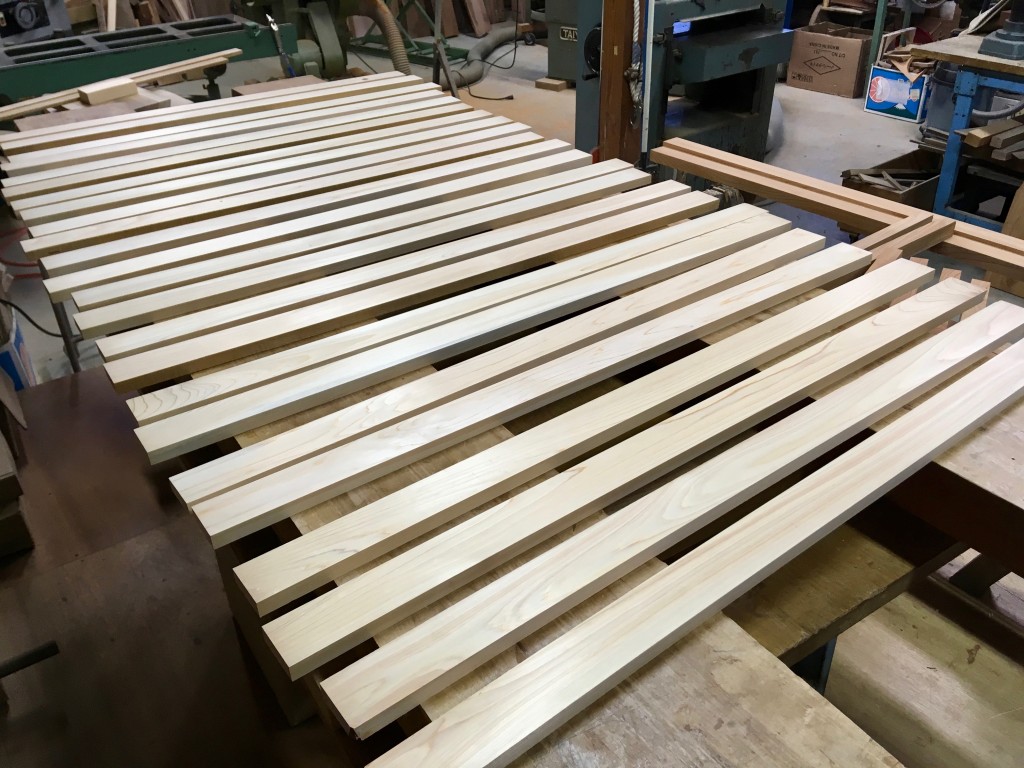 click below to see the other 9 steps

2) material for the keyaki frame. For manufacture reasons, the L shaped section is split in 2 blocks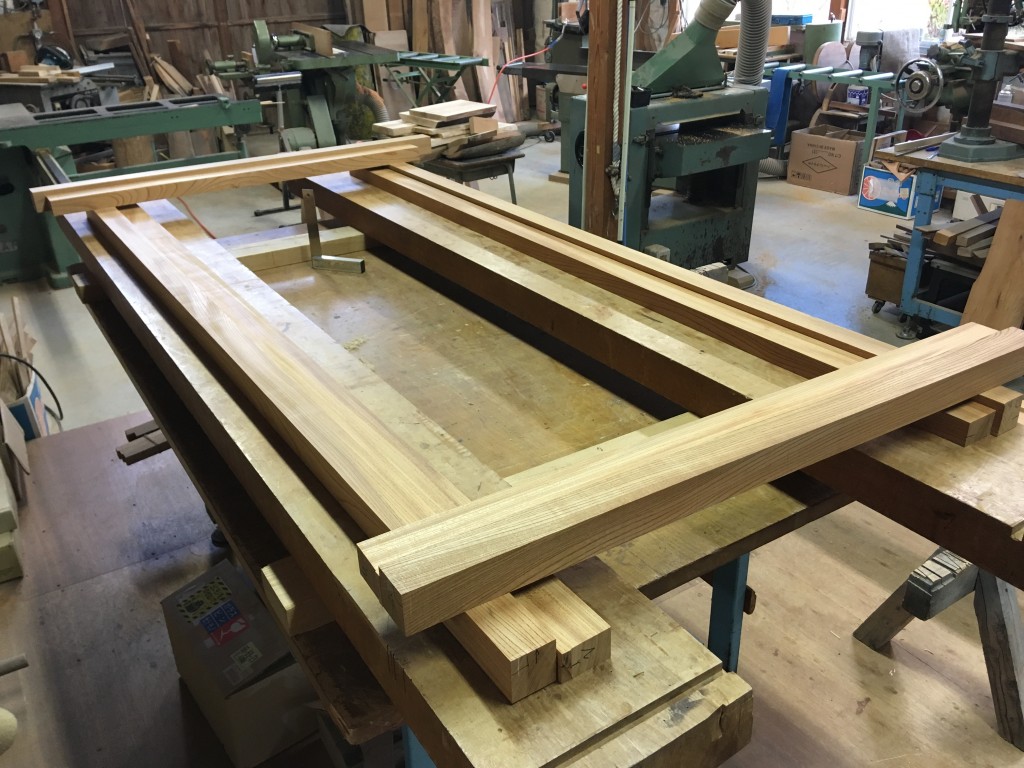 3) the keyaki lumber is planed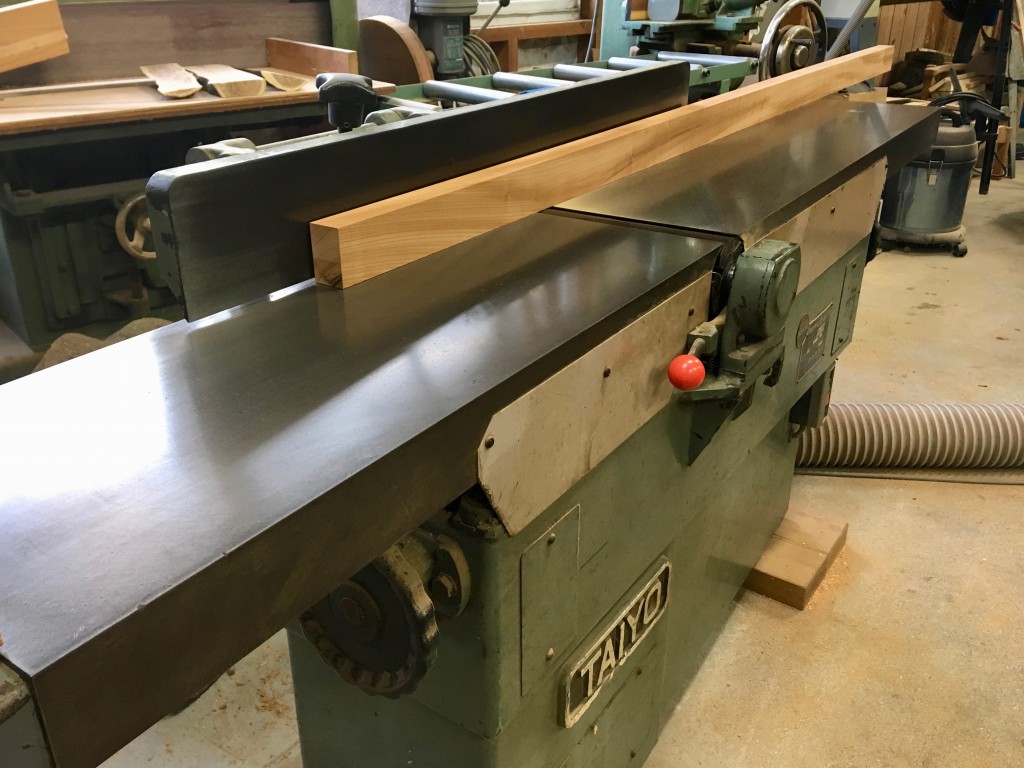 4) frame material with slits to connect the 2 halves of each section.

5) corner mitered cut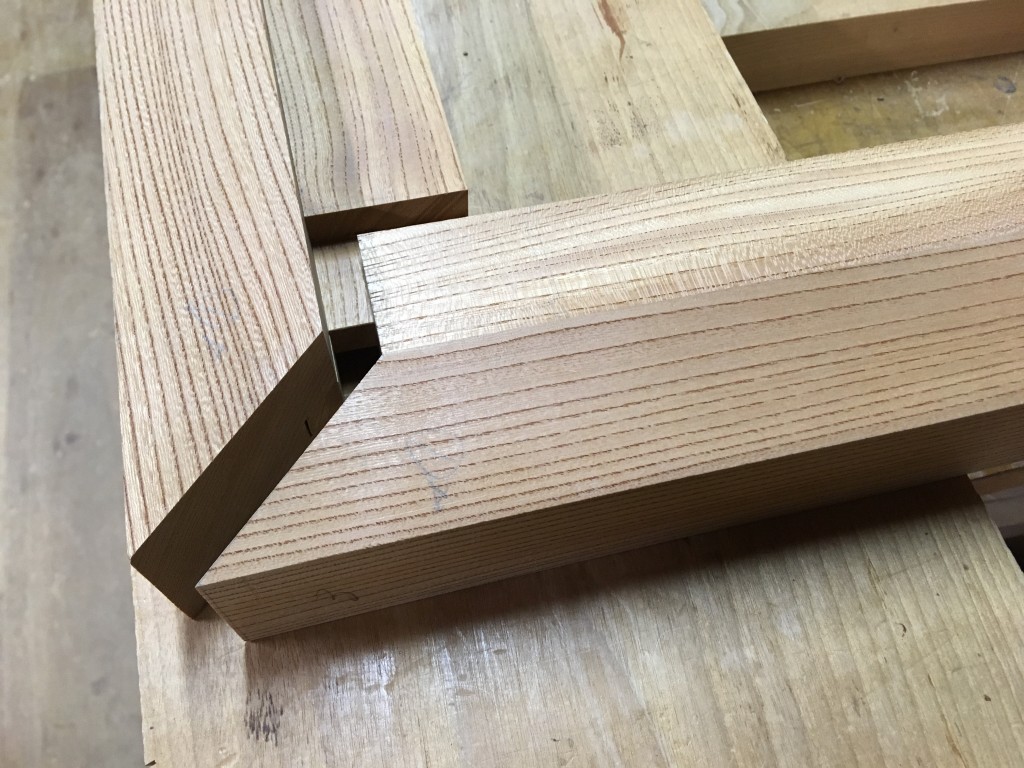 6) complete frame assembled (tentatively)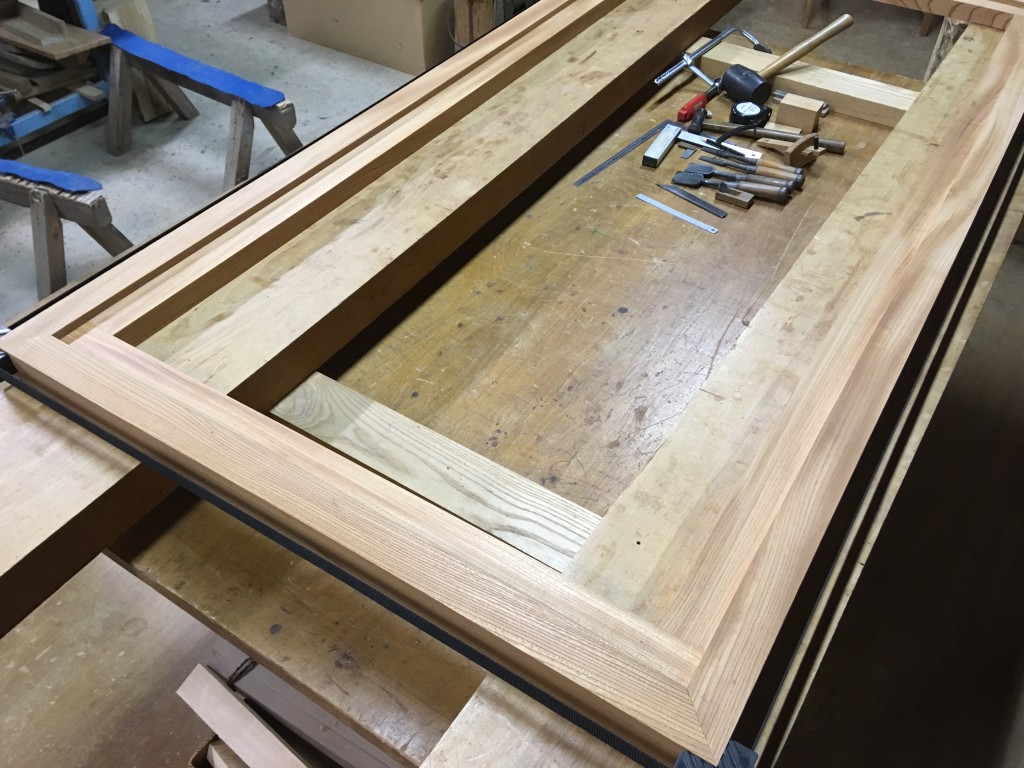 7) then we used the trimmer to create the grooves to hold the planks.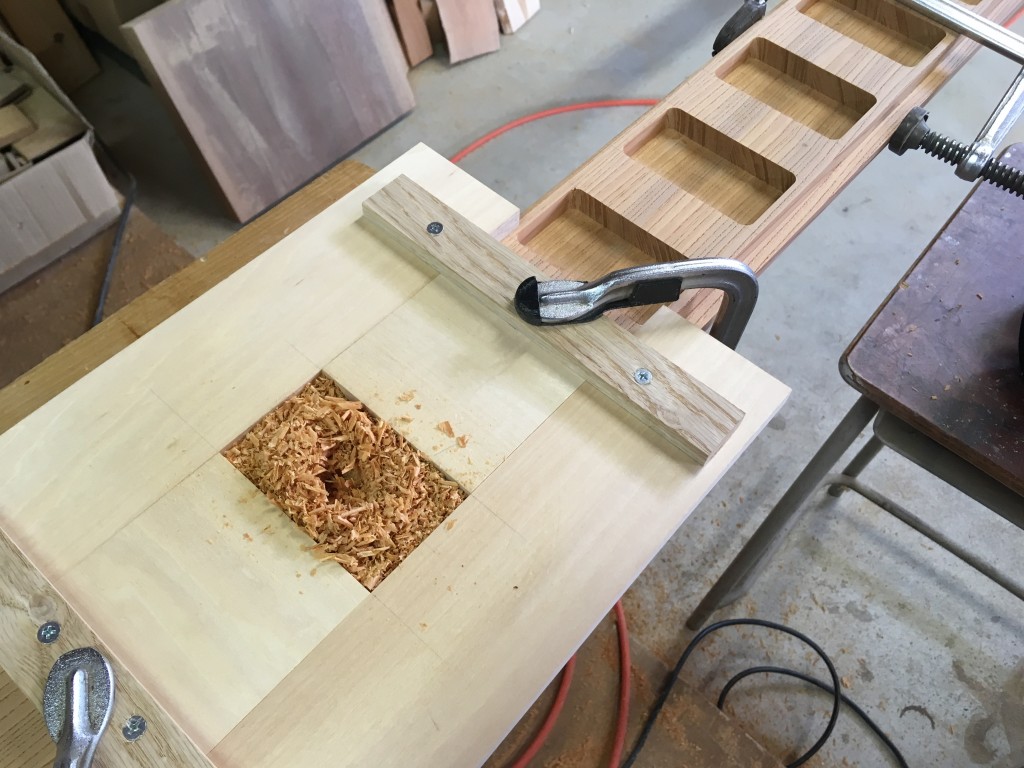 8) after indenting the grooves the beam is split again in 2 (left and right frame)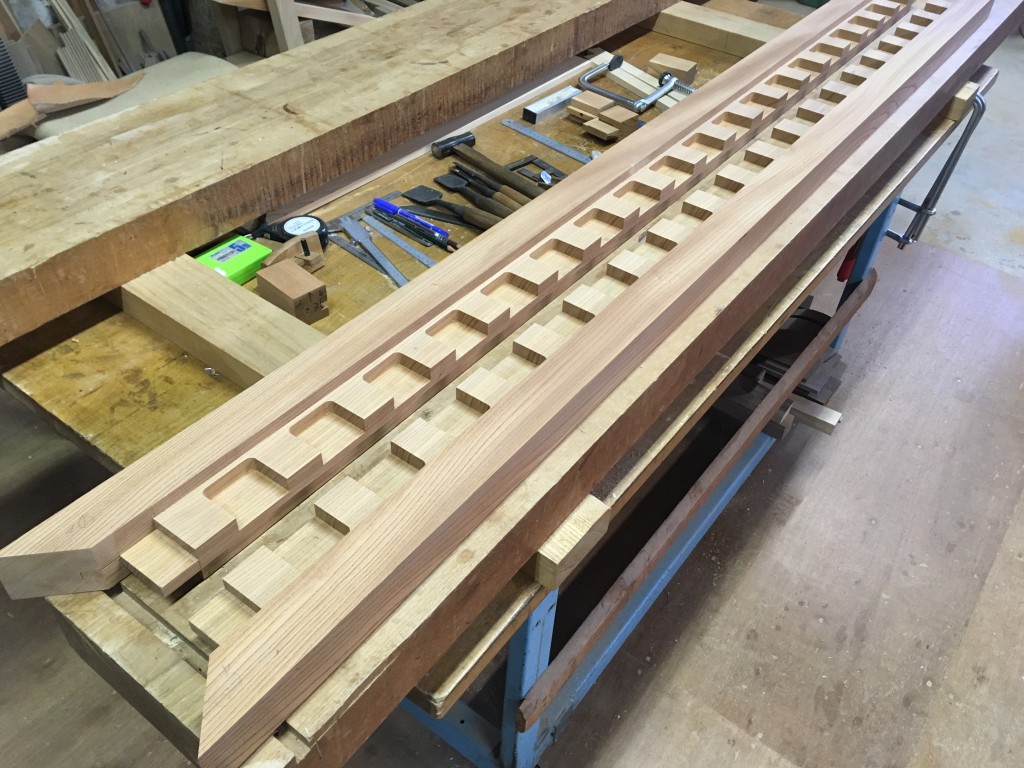 9) the corners are squared with a chisel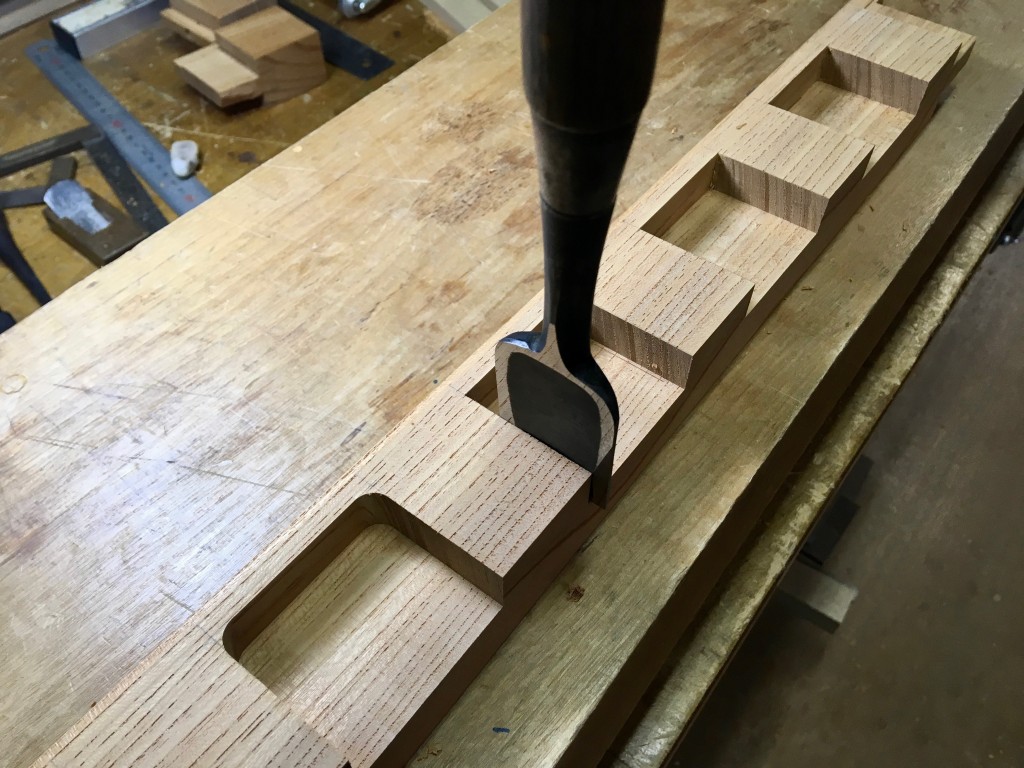 10) the frame with the notches as it will look when assembled