The cultural center and ryokan in S. Ginesio (central Italy) re-opened in the post-corona era on May 20th.

And to celebrate they cleaned and re-sanded their knotty hinoki 15-year old bartok design ofuro.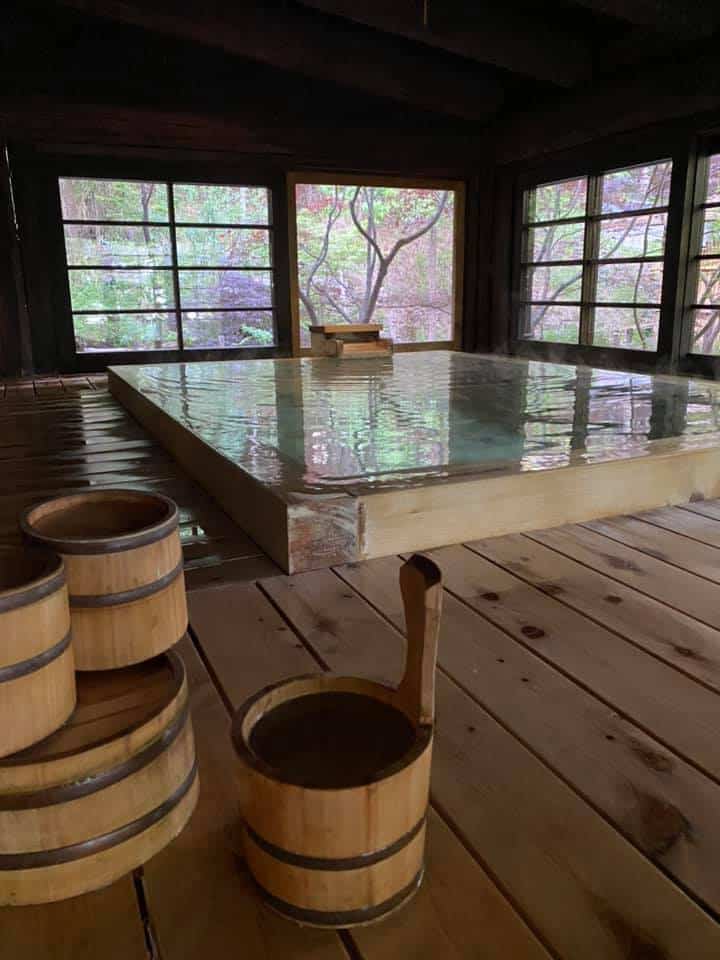 I leave the photos to describe the whiteness of the regenerated hinoki and the colors of the springtime filling it completely.
After the Corona virus I think that long haul flights and trips to faraway countries will be pursued less.
We will assist to the spread of the "micro-tourism" model as theorized by the President of the hotel chain "Hoshino Resort"
If you are in Europe, what other excuse are you waiting to visit the Wabi Sabi Ryokan? For questions/ reservations, contact Ricky and Serenella as per the details below:
Tel: 335-396025
email: irasshai@wabisabiculture.org
facebook page: https://www.facebook.com/wabisabiculture/
I think the goddess of spring is a long stay guest here at the Wabisabi!