We just received photos from a client of their beautiful new bathroom!
How lovely! The orange of the sawara wood goes very well with the dark tiles!
Very stylish and homey at the same time.
I see the ofuro is close to the shower. Be sure to rinse the wood after a shower to wash off the splashes of soapy water.

Apparently they first installed the shower and passed the sanitary inspection. Afterwards they just placed the ofuro which is actually for soaking so it is technically not a sanitary equipment. Very smart!
Have a nice bath!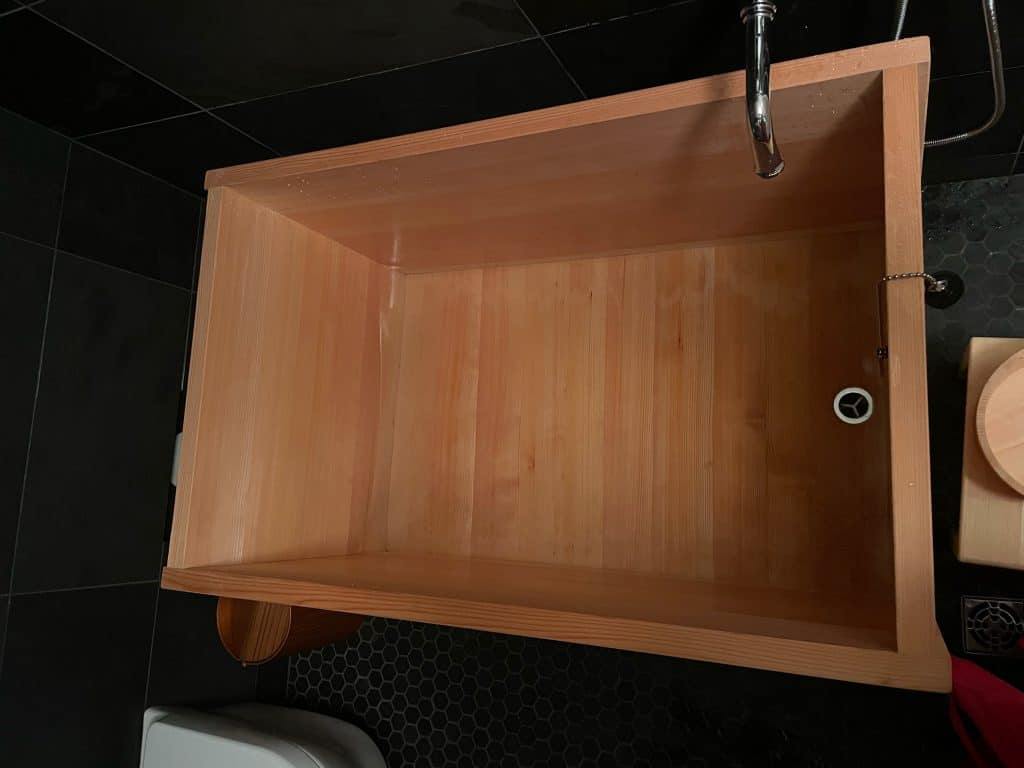 Hi I promised you images I've been slow getting around to them. The tub is perfect I love it!!

T&B from Oregon