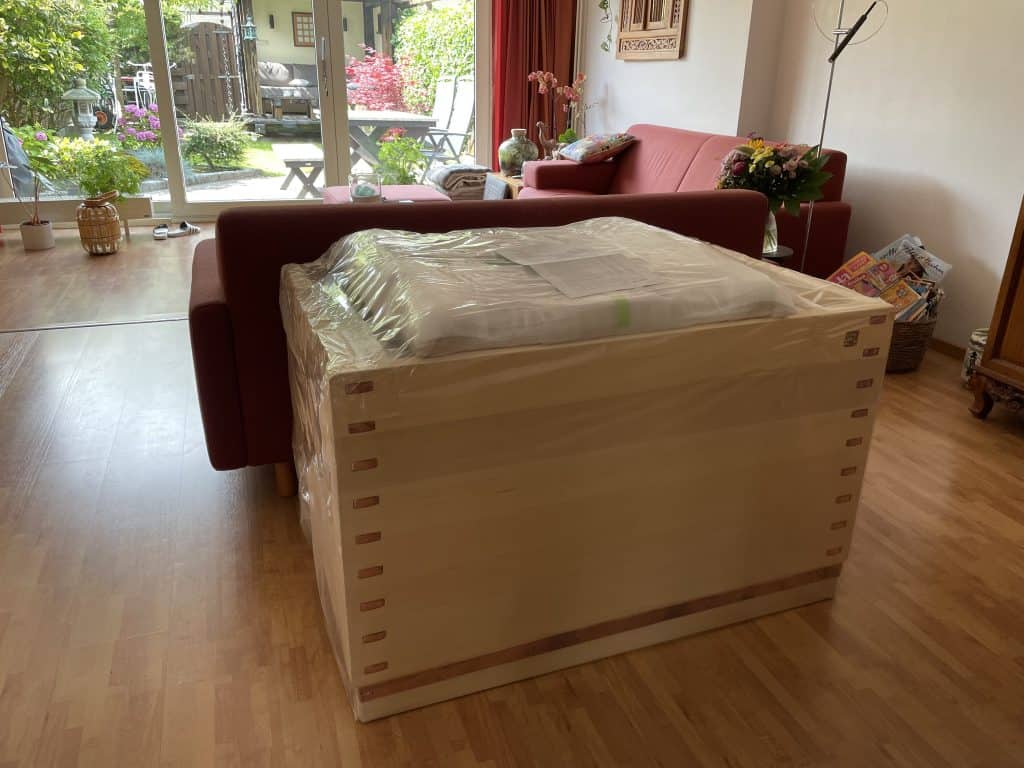 Dear Iacopo-san,
Please be informed that the Japanese Bathtub successfully arrived yesterday afternoon.
The wooden box (package) couldn't enter thru the door. So, together with DHL, we removed the package and carried the bathtub into our house (see photo).
Thanks a lot!!!

Actually it looks great also in the living room!
Maybe you can move it over from time to time to bathe while enjoying the garden view!

The picture was so cute and the ofuro looks so much at home overlooking the garden of this light-filled house that…
I could not resist asking the (a little puzzled) owner If I could share the photo here.

A part for the jokes, using a flexible hose to drain the ofuro in a safe place, I think it would be so nice if the ofuro can be moved around from the living to the inner garden and enjoy every angle of this beautiful house!