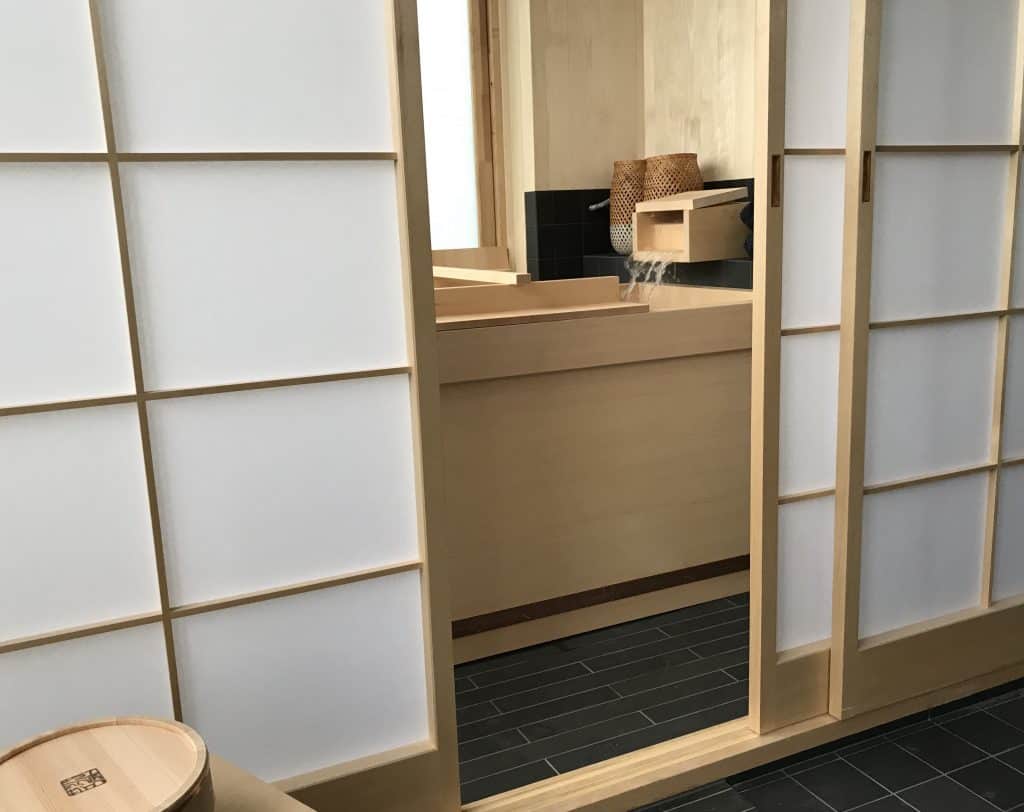 According to the client, the installation is still incomplete: the shower glass partition is missing and the faucet inside the spout needs to be modified. Also the lighting fixtures are still missing – but since the boreal spring provides some light until late in the evening, the ofuro is already operational.
Well, this space seems already PERFECT to me !
I cannot imagine how it will be when it is complete with all the bells and whistles!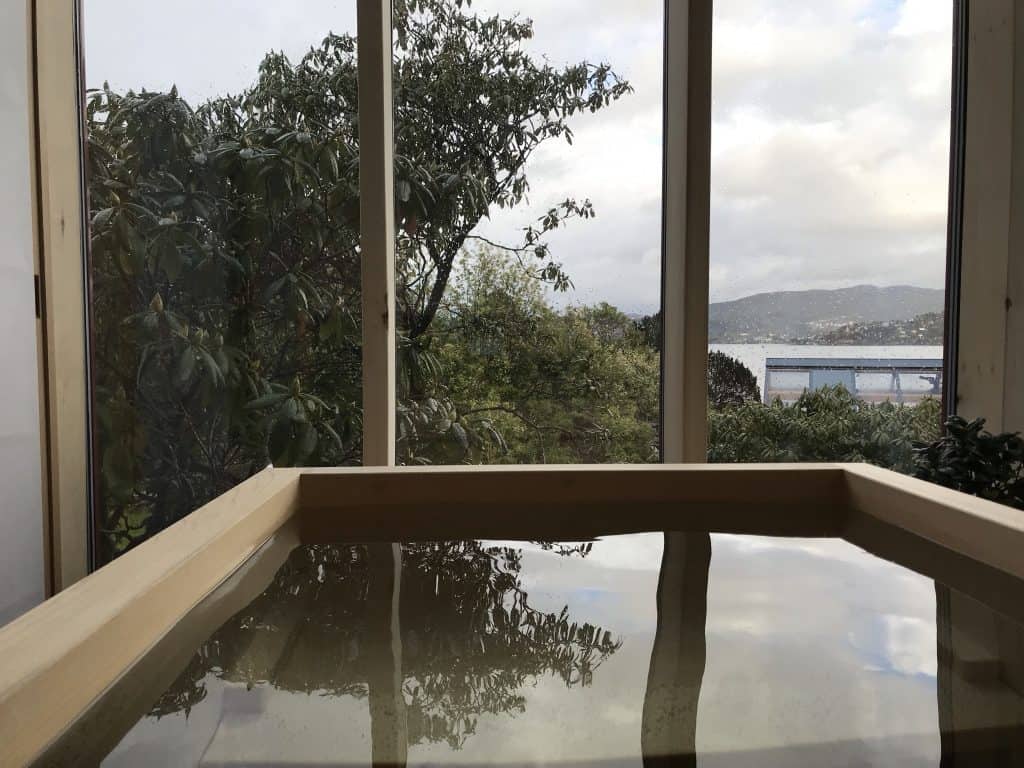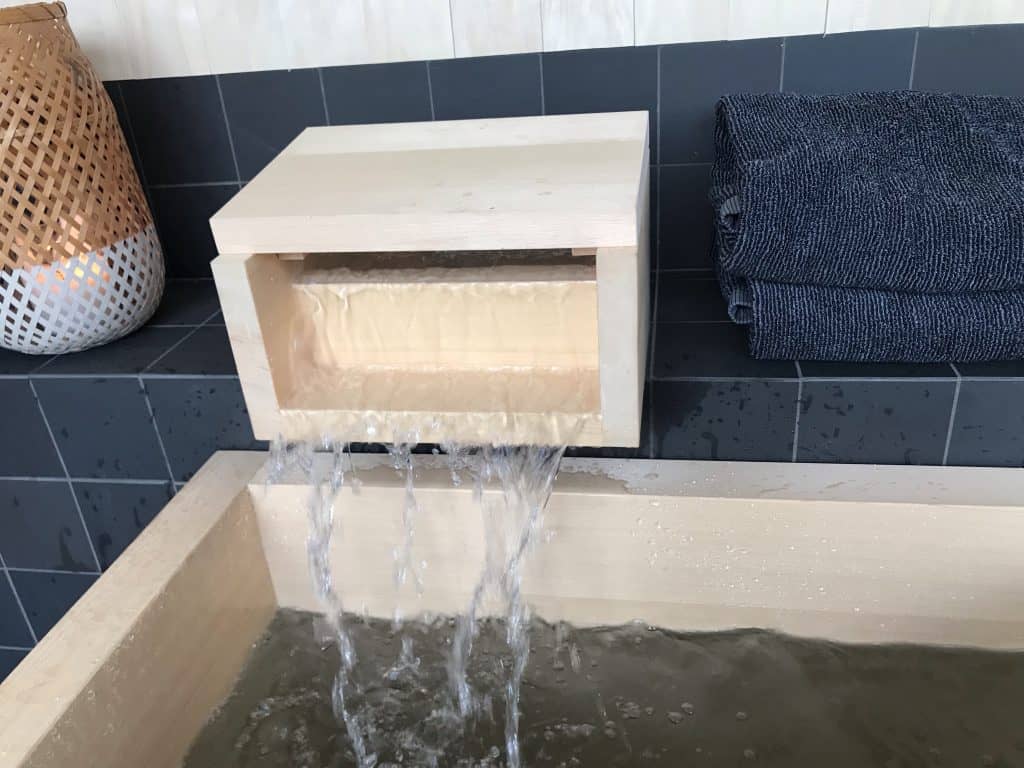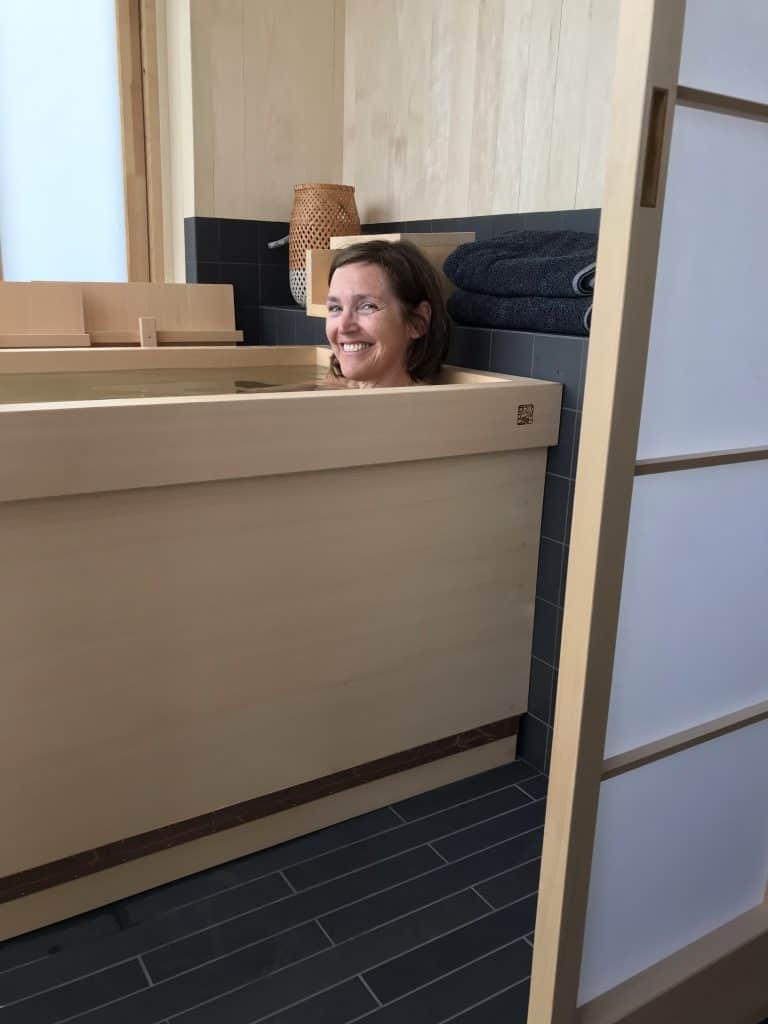 This beautiful bathroom was designed by Oslo architects Skajaa Arkitektkontor, outstanding job!