hajimemasite – nice to meet you.
It was a long time we wanted to start this blog but always had other priorities for the day…
Anyway, in these pages we would like to convey you the passion of our craftsmen, the warmth of the wood. We enjoy our work and are starting to feel a little guilty if we keep all this for ourselves… So find here some pictures and some comments (when we have the time to post).
For all who do not know, "daiku" is the carpenter, the meister in wood-working.
This blog is not a sophisticated one, you will find here sawdust, sweat and all our smiles!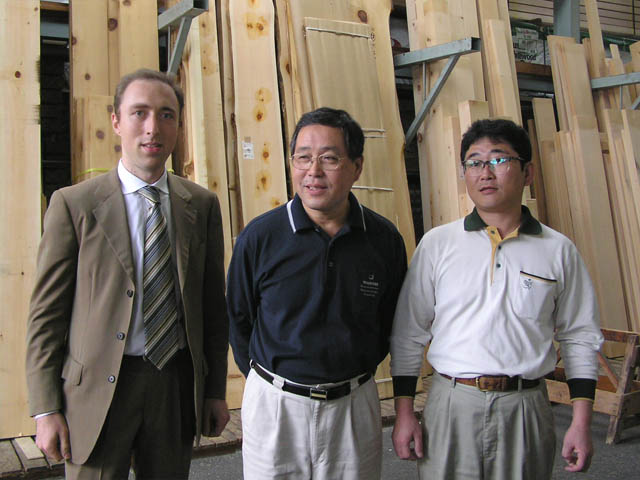 Note that this is a rare photo I managed to take with Mr. Ikeda and Mr. Kondo.
They are always busy and never stop. When we get a chance to sit down, we chat drinking tea, so I never manage to take an official photo of us to put in the company profile…