The tub was ordered thru an architect in NY. It is going to be installed in a niche with 25mm clearance on 3 sides. The wall is finished with hand made tiles… I am dying to see the photos of the installation once completed!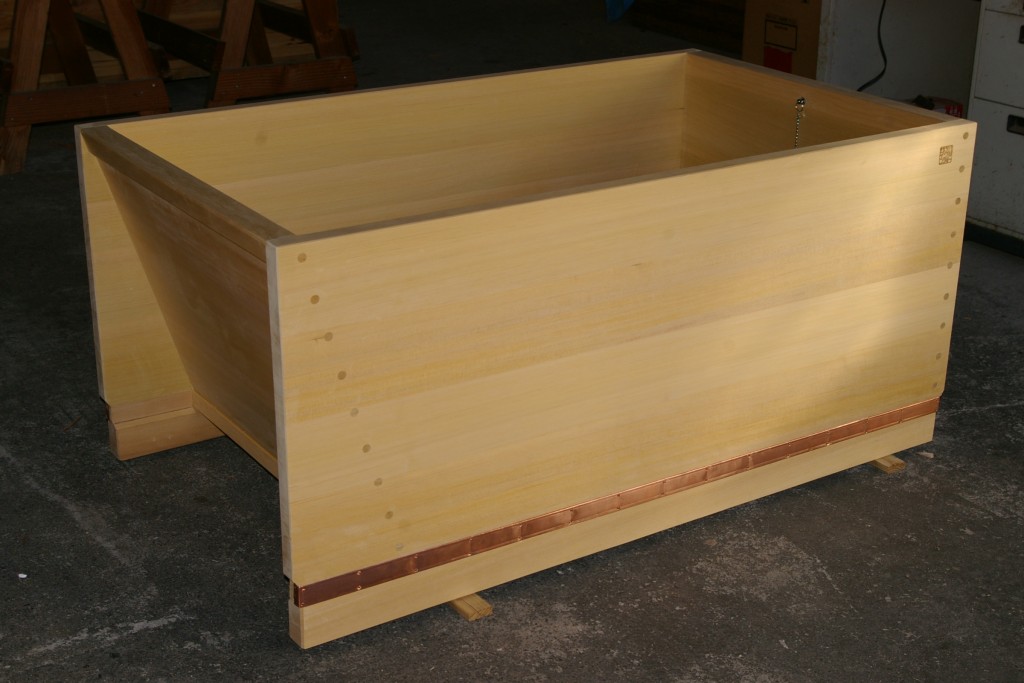 Click more to see additional pictures and the specs of the ofuro.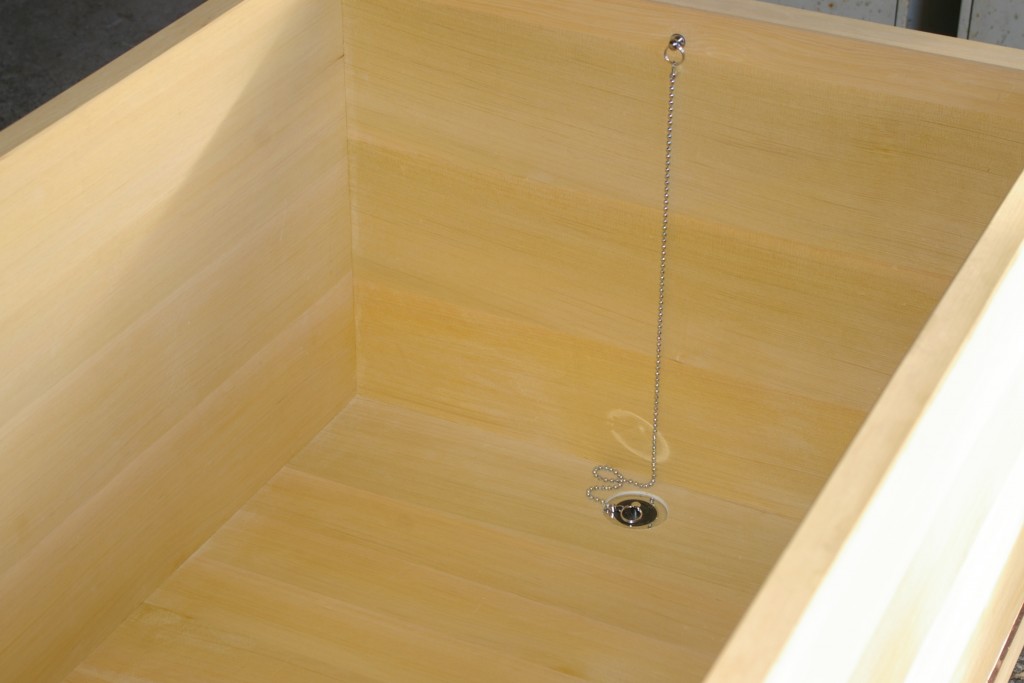 Here are the specs of the ofuro:
Japanese Knotless Asnaro bathtub with slanted back (one side)
L1320mm x W762mm x H600mm (ext. dim.) depth: 510mm
wooden dowel, copper apron, iron brand at front top-right
accessories: Hygrometer (complimentary)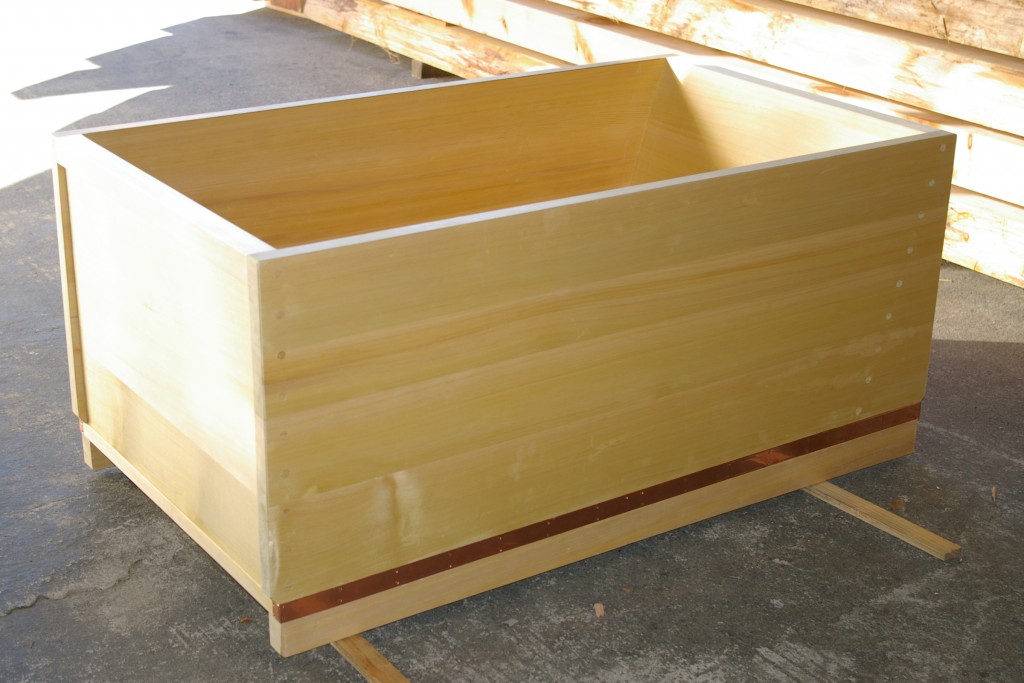 above: back side. upon the client request we installed the copper apron on both sides.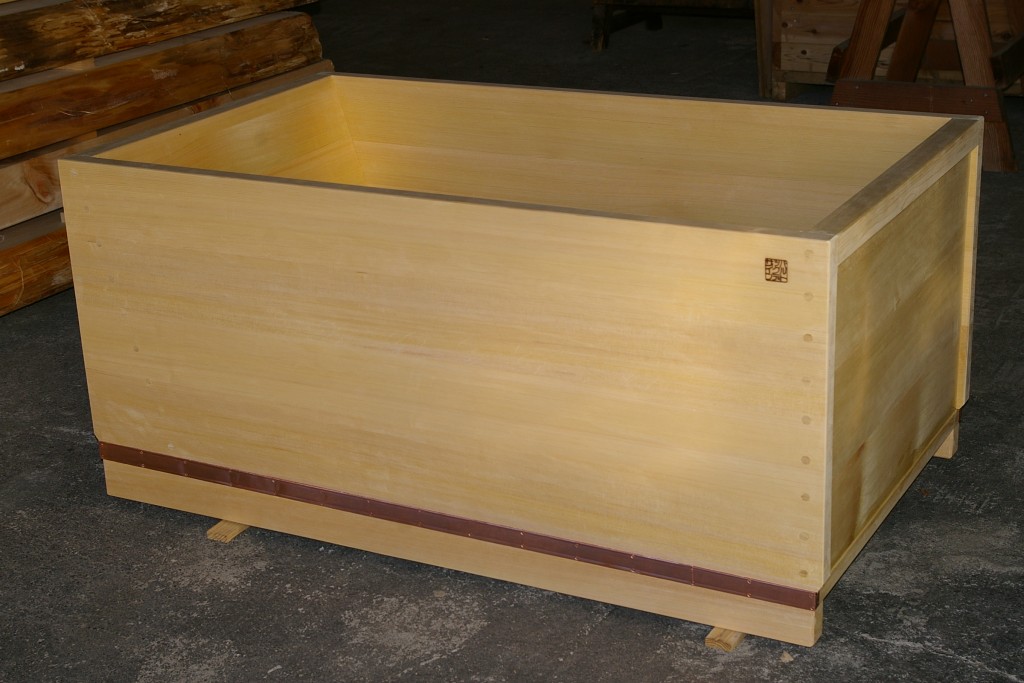 front side. Once installed it will look square, only when you look from above the slanted side will be visible.