After many years of courting, this year I decided to participate to the ISPA exhibition: the world`s largest and most affirmed show dedicated to the spas industry. Usually it is held in Las Vegas but this year it`s going to happen in Phoenix.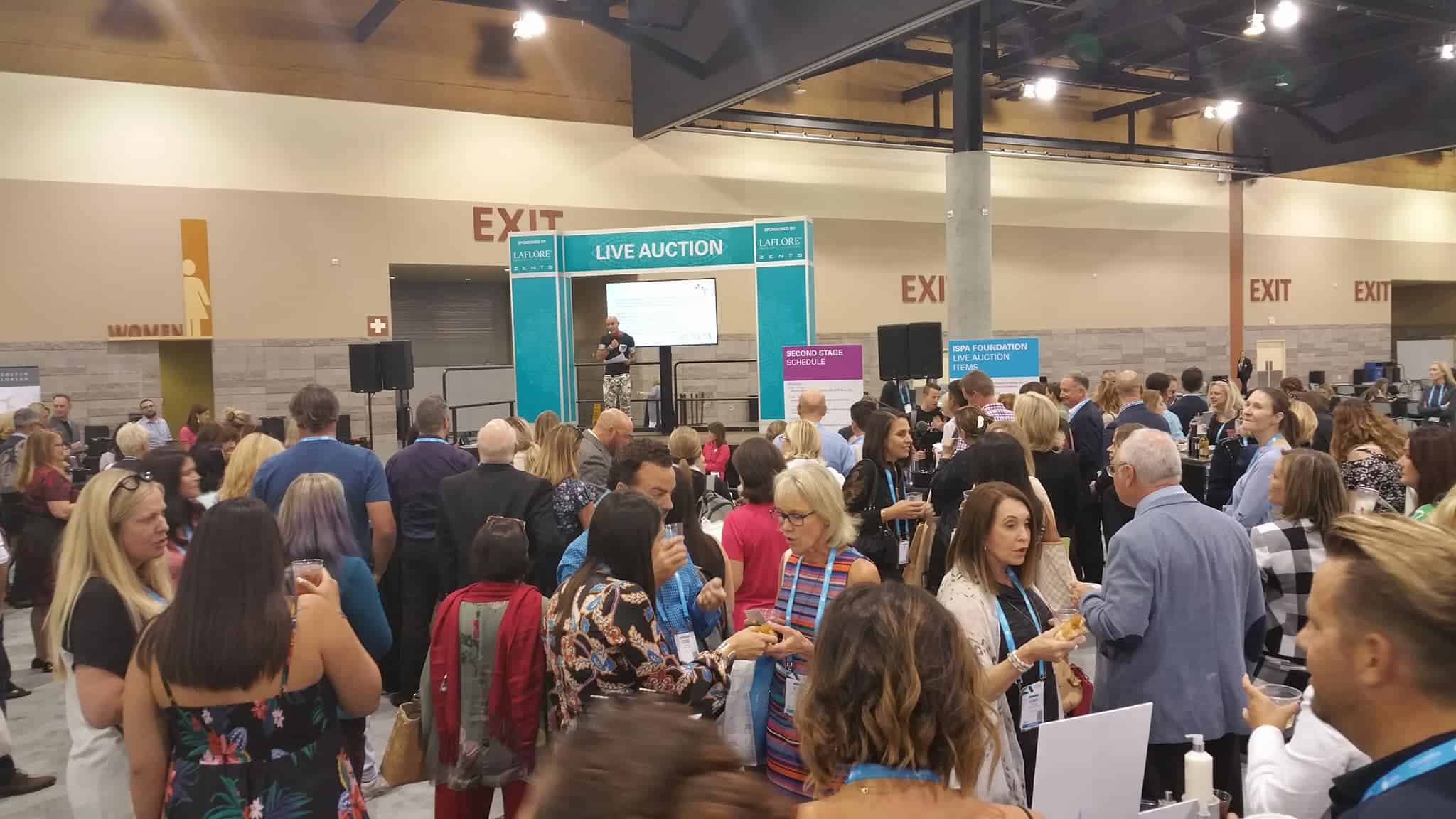 It is a show reserved for the ISPA members and first of all I had to join ISPA as member. Next thing they tell me is that as a vendor I cannot just visit the show: I have either to exhibit with a booth or become a sponsor of the event.
It was just one month before the beginning and I was not going to bring bathtub samples just for 3 days. I explored some alternative options and finally I desided to rent a booth and planned to have a table with some chairs to show photos and samples to interested visitors. To add a Japanese touch to the booth, I obtained a "shimenawa and shide" from a local shirine I know. They gave me the real thing with hemp, the natural fiber material used to tie the rice paper suspended streamers to the rope.
This is used in weddings or ground-breaking ceremonies to create a kind of "sacred zone" where the evil spirits cannot enter. (if you do not know what I am talking about, see below.)
My flight was Osaka-Honolulu-Phoenix. As I had some 120 tablets of wood and few kits of "pocket onsen", I decided to declare my samples even if they do not have commercial value. I could not imagine they would open all my sutcases and did not come to my mind that I had also my very visible wrap of natural hemp (also known as cannabis…!)
Fortunately the custom police did not notice it and I could reach Phoenix with my "spicy" suitcase.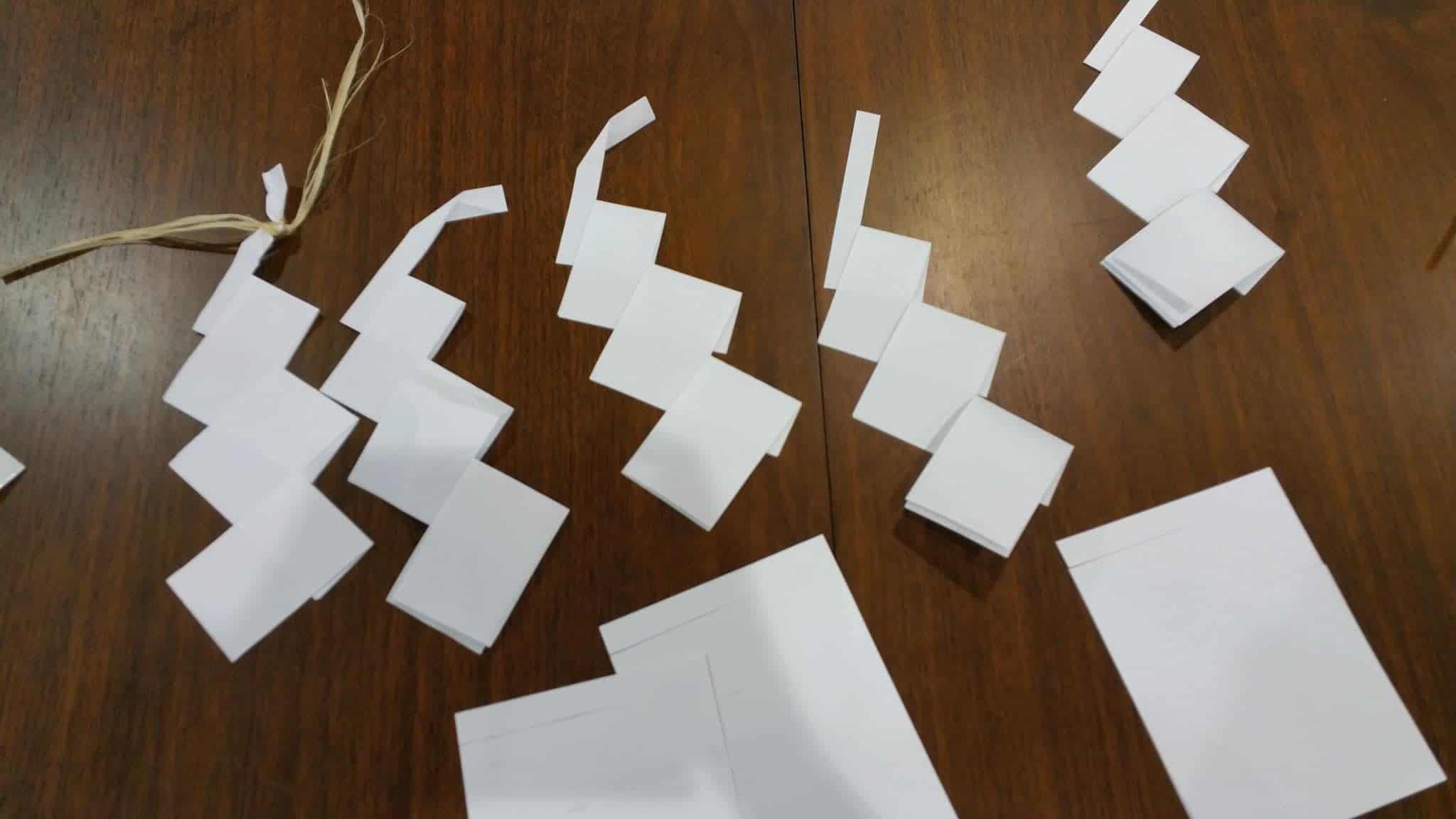 Now, back in august as you may remember, I shared my plans about the Phoenix trip with the Bartok design Community and a woman (whom I never met) offered to have me as a guest in their guest house in Phoenix. They also offered to help me setup the booth (which was a real headache for me at that time) and I accepted the kind invitation.
The following of the story is one of the most amazing and rewarding experience of my 15 years in dealing with ofuros.
you can also read more detail on my facebook page: https://www.facebook.com/itorrini/posts/10217503173270308C. come with a Jeep to pick me up at the airport at 11pm. She drove me to a lovely house they bought and plan to renovate – (in the future will feature also a japanese bathtub…!)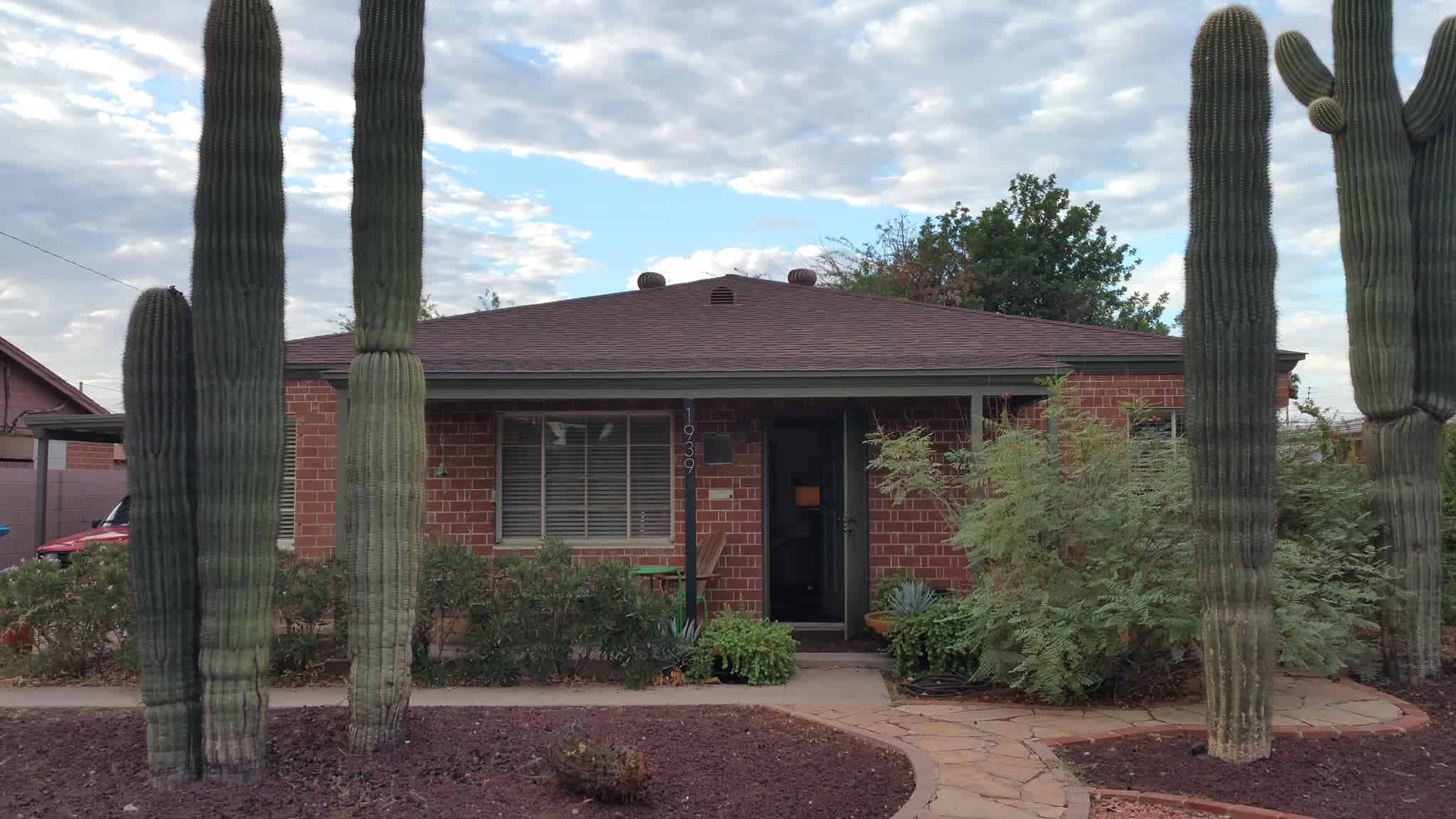 In the house front-yard are huge sawaras and the interior and lighting of the house are just perfect to be featured on Architectural Digest. C. is a landscape designer and is married to an architect.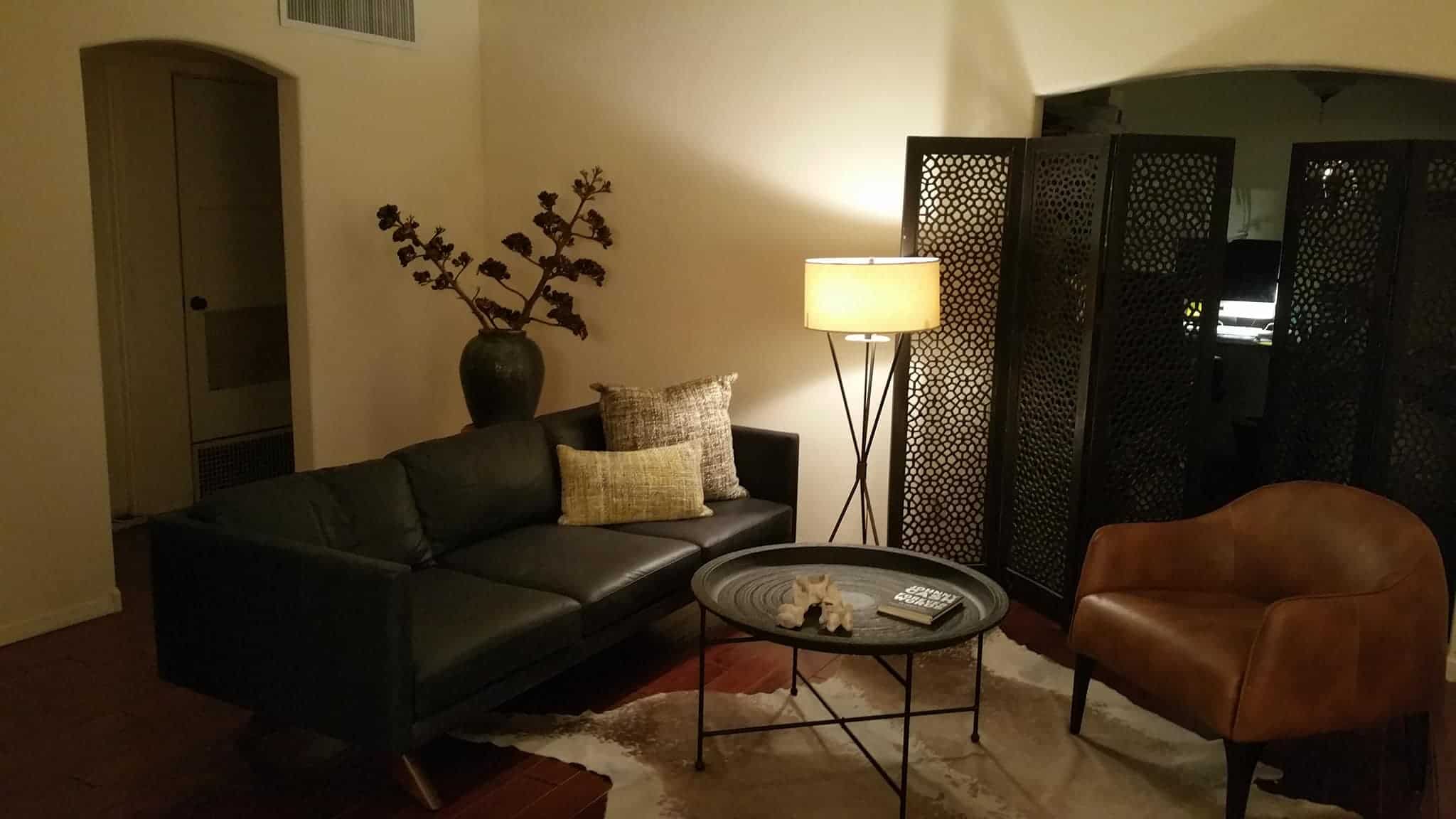 In the 1980`s she used to live in Tokyo for 4 years and escalated from English teacher to owner of a modeling and dancers company !!
She is a very positive and energetic woman.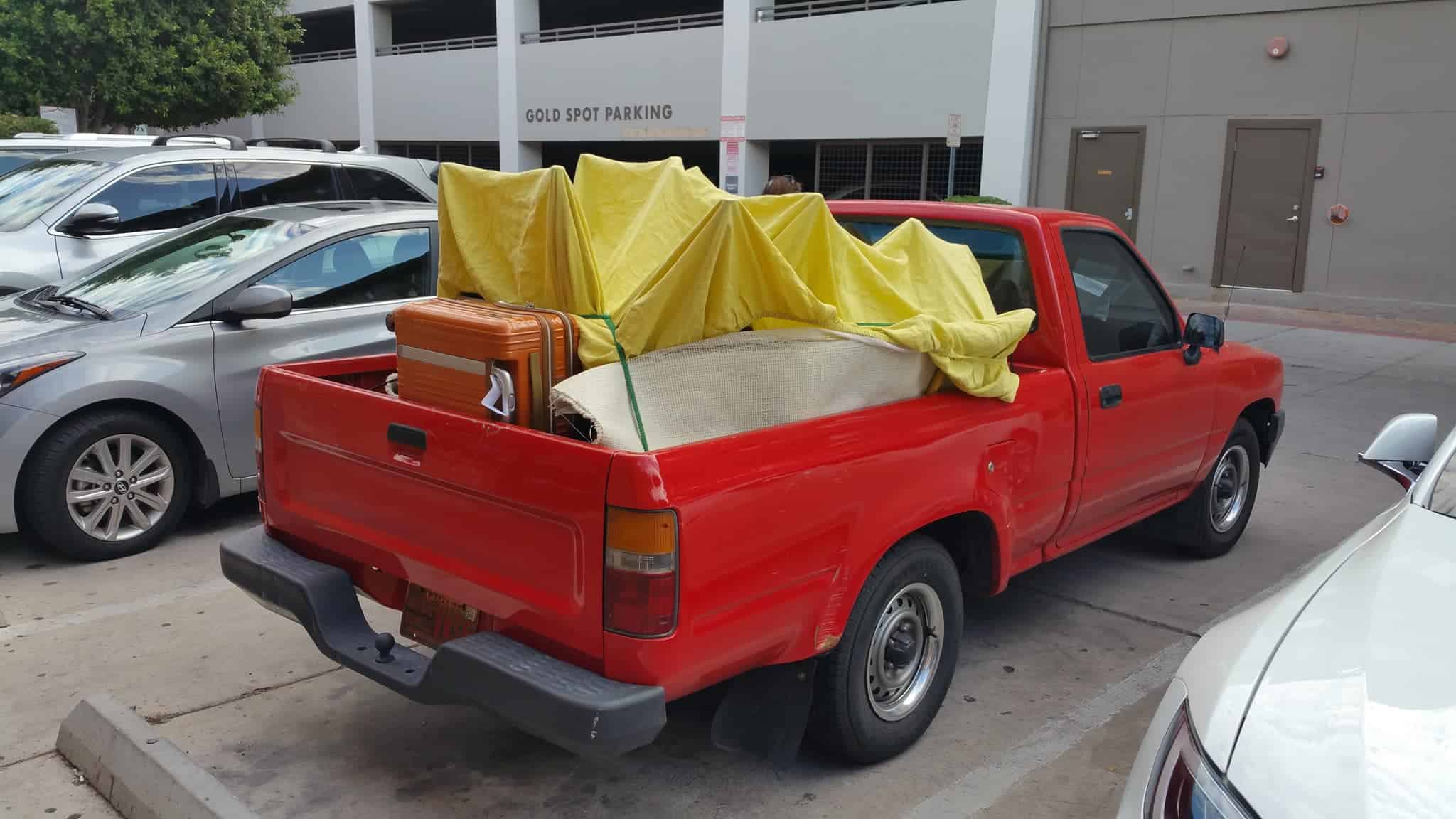 After few hours of sleep, C. let me choose a table and chairs (I picked a nice walnut extensible table with comfortable upholstered chairs) and we loaded everything on their red old toyota pickup. At 10 in the morning I had my booth setup (including the shimenawa holy enclosure) and the visitors were particularly fond on my aromatic business cards made of hinoki wood.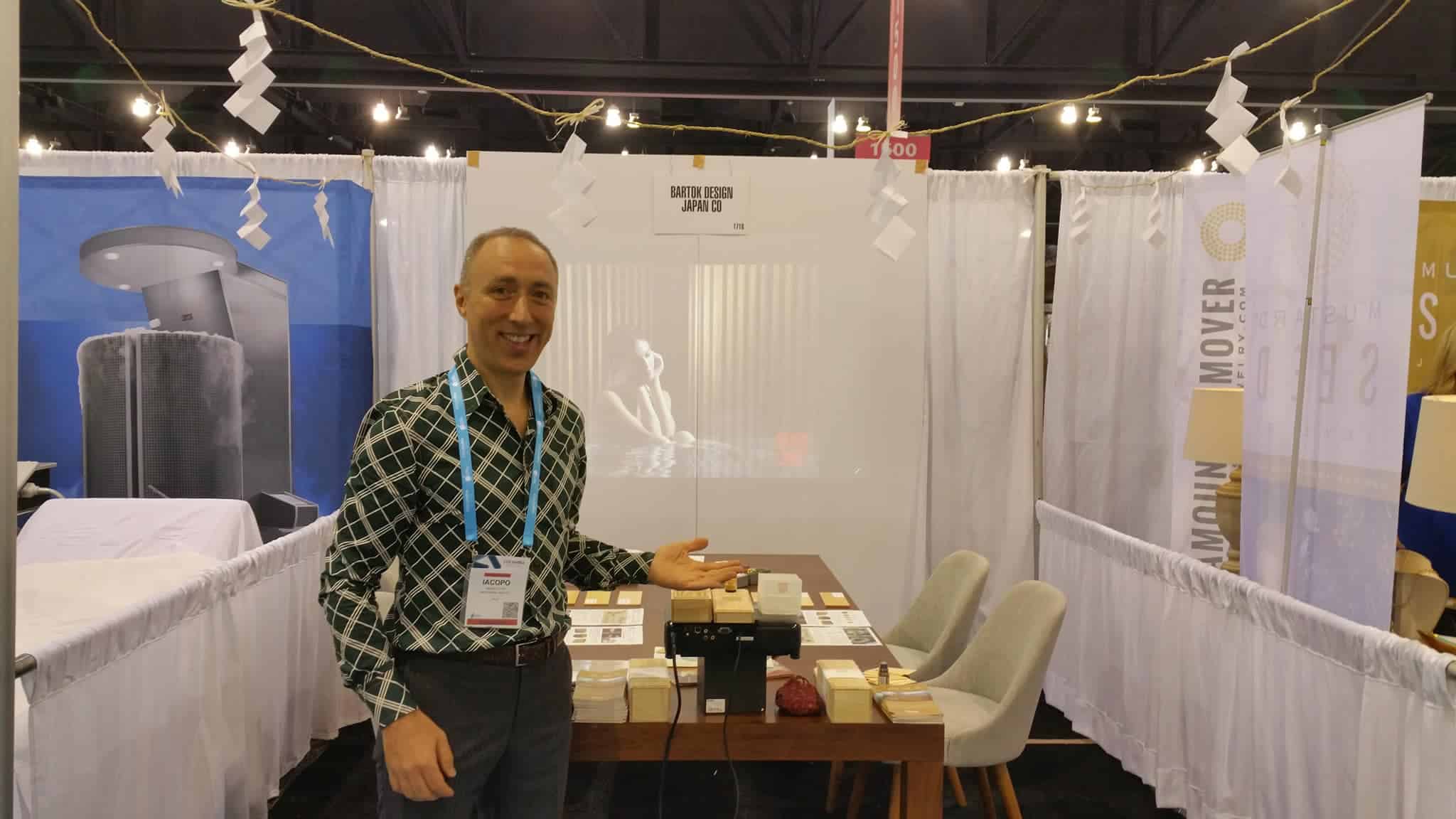 Anyway, as my booth was at the fringes of the exhibition hall, I felt that the big spa owners and designers were not coming all the way here so I decided to go around and network. I met other aroma oil producers, I met salon owners I had been in contact thru Linkedin for years and large spa equipment distributors. I also met another italian designer who developed his family business in the marble countertops industry into a very sleek, high performance marble chaise-longue used for hot stone therapy. The seats angle can be adjusted automatically and their style makes them suitable both for spa areas and for a nomal living room.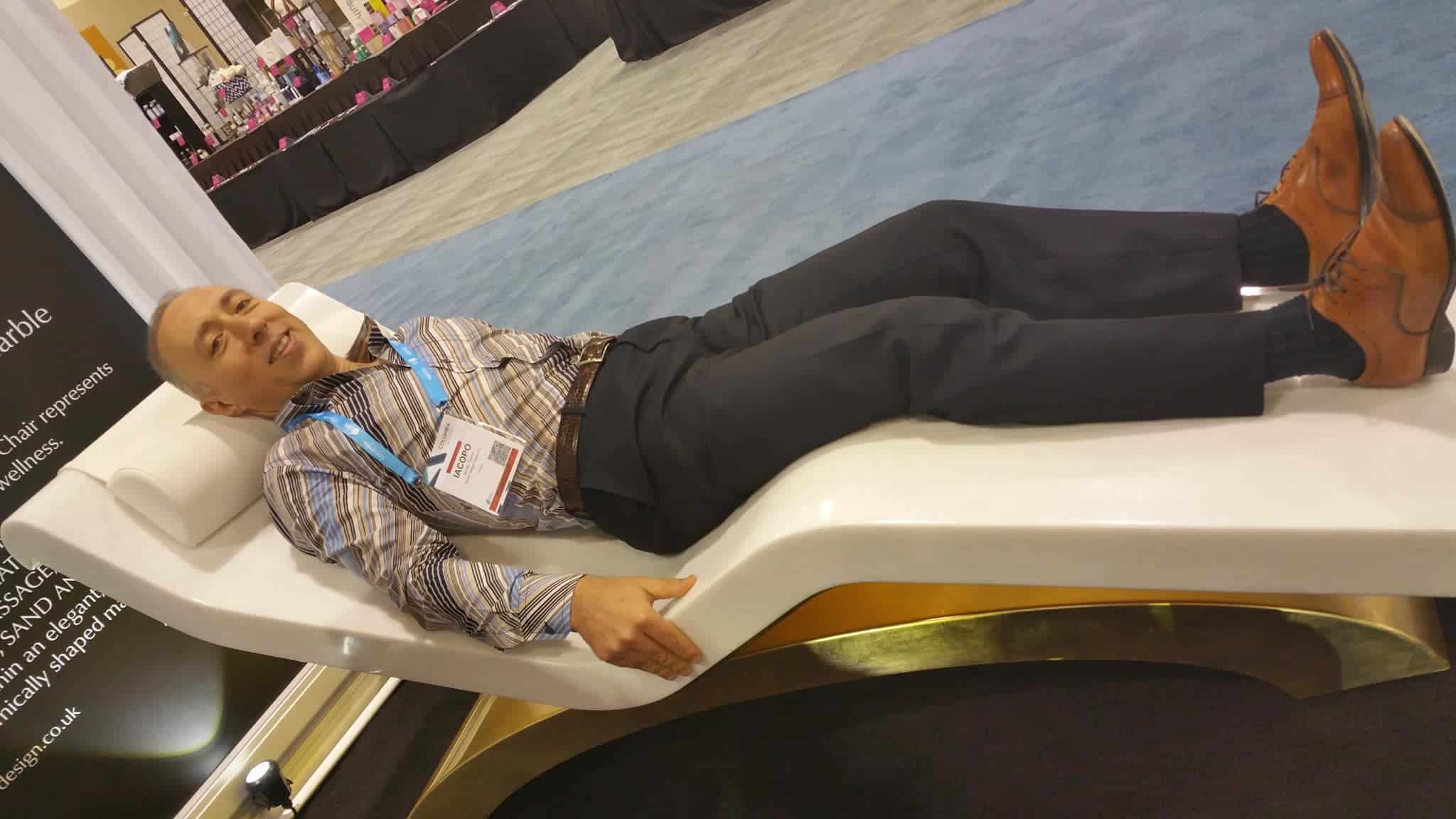 One evening my guests C&P took me to a quick architecture tour (including a Frank Lloyd Wright house) before landing into a conoisseur tex-mex restaurant where we choose a table in the cellar to be closer to the tequila bottles…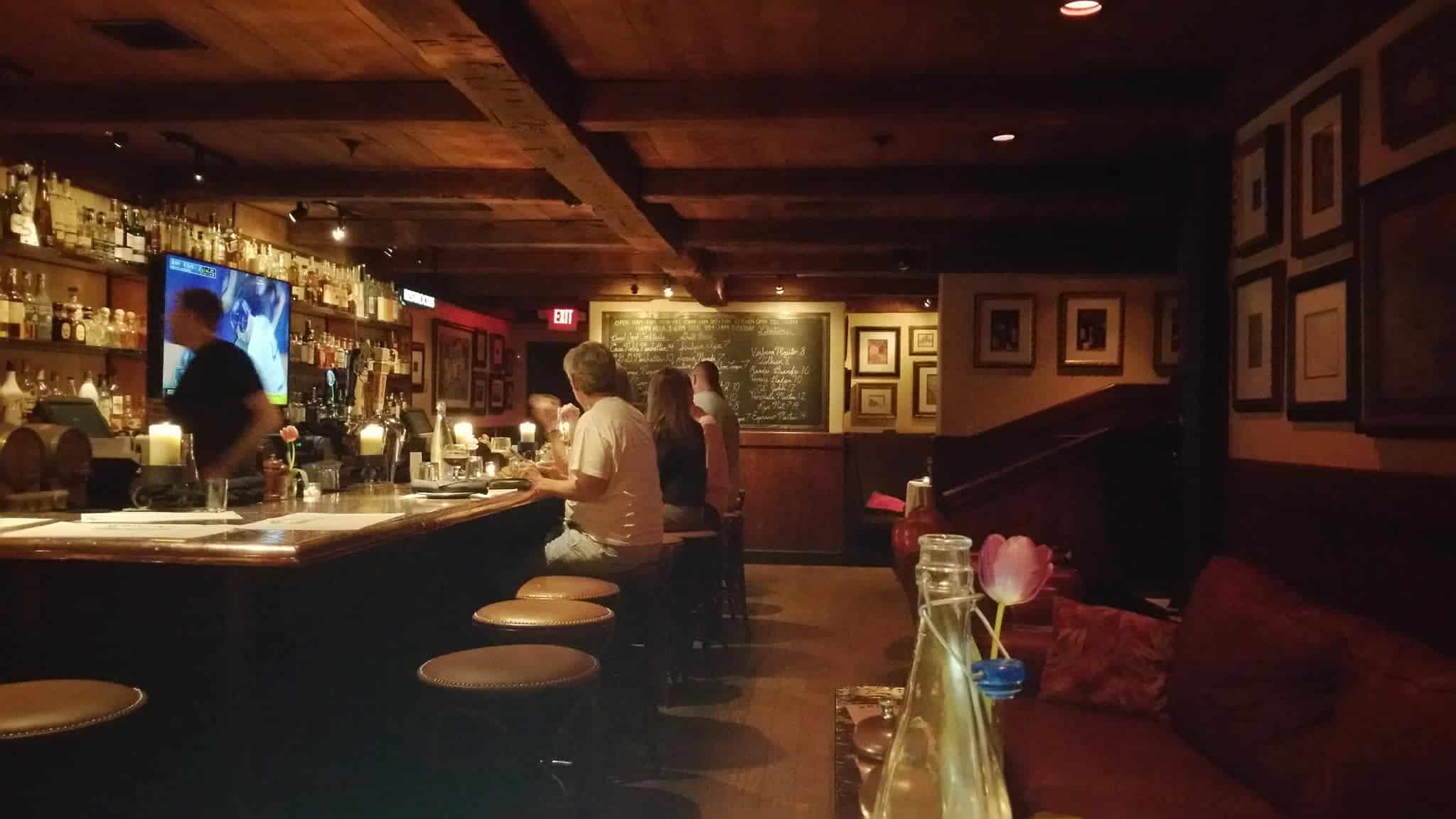 The last day at the exhibition culmiated in a party in the vip area of the baseball stadium where we assisted the local Diamondbacks defeating the LA Dodgers. It was the first baseball game I saw live and I have to admit that it was quite boring… I mean, you have to concentrate on the score, on the faults and when you start exchanging few words with the person next to you, that`s when the few instants of action take place.
I gave up watching the game and concentrated on networking, which actually was the most fruitful part of the whole exhibit…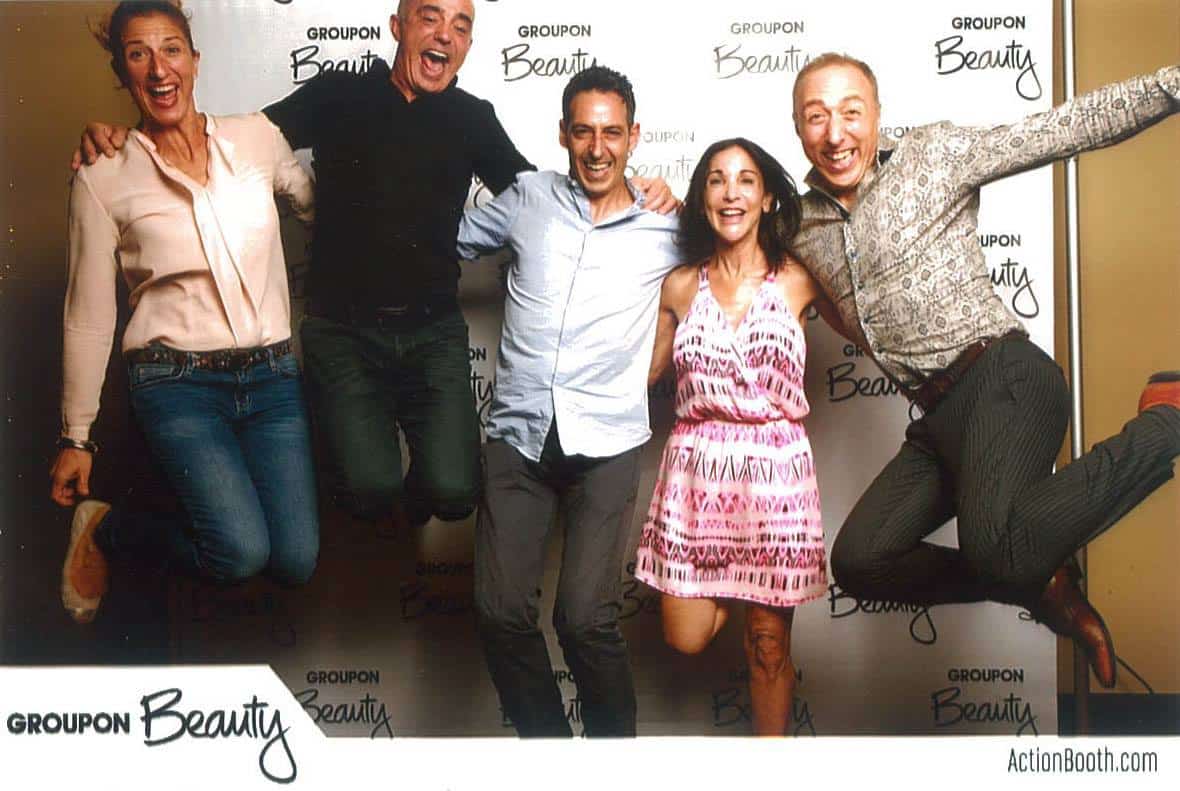 The morning after, at 5:30 am my guests were ready to take me back to the airport.
It has been a very efficient, dense and interesting trip but what has been really overwhelming for me was the hospitality I received from C.&P. It was my first time in Phoenix but I had friends (although I never met them before) waiting for me and supporting me.
I think that acrobats must have a similar feeling when they faithfully jump in the air and are cought by their team members.
I will never forget their kindness and sense of hospitality that made this trip so rewarding (both practically and emotionally).
Thank you again!!