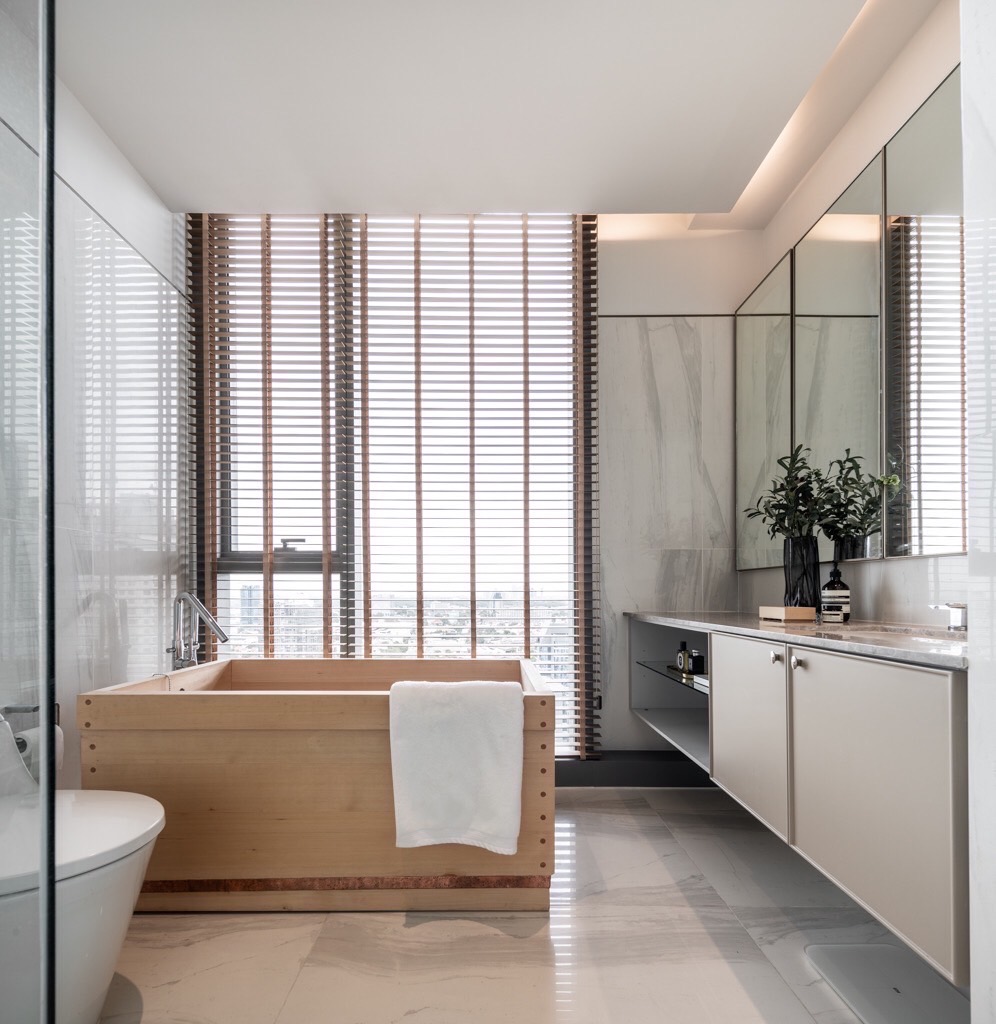 Message from the client:
Dear Iacopo & team,

I wanted to share two photos of my installed ofuro tub at my place – see attached.
I'm delighted with it and use it almost every day, it's a slice of Japan in the urban jungle of Bangkok.

Looking forward to returning to Japan next year when I visit.

Arigato mille,

H.
---
Wow!
Woooow!
Wooooooow!
I am speachless…
blinded by the pure beauty of this installation, and mesmerized by the witty prose!
I still never met H. in person but we have been indirectly connected for several years as his family is also using a bartok design Ofuro since 2015 back in the UK.
I hope to meet soon in Japan (or in Bangkok?) and thank you again for sharing with us this juicy slice of Japan!