HAIKU-YU pre-release (for your eyes only!)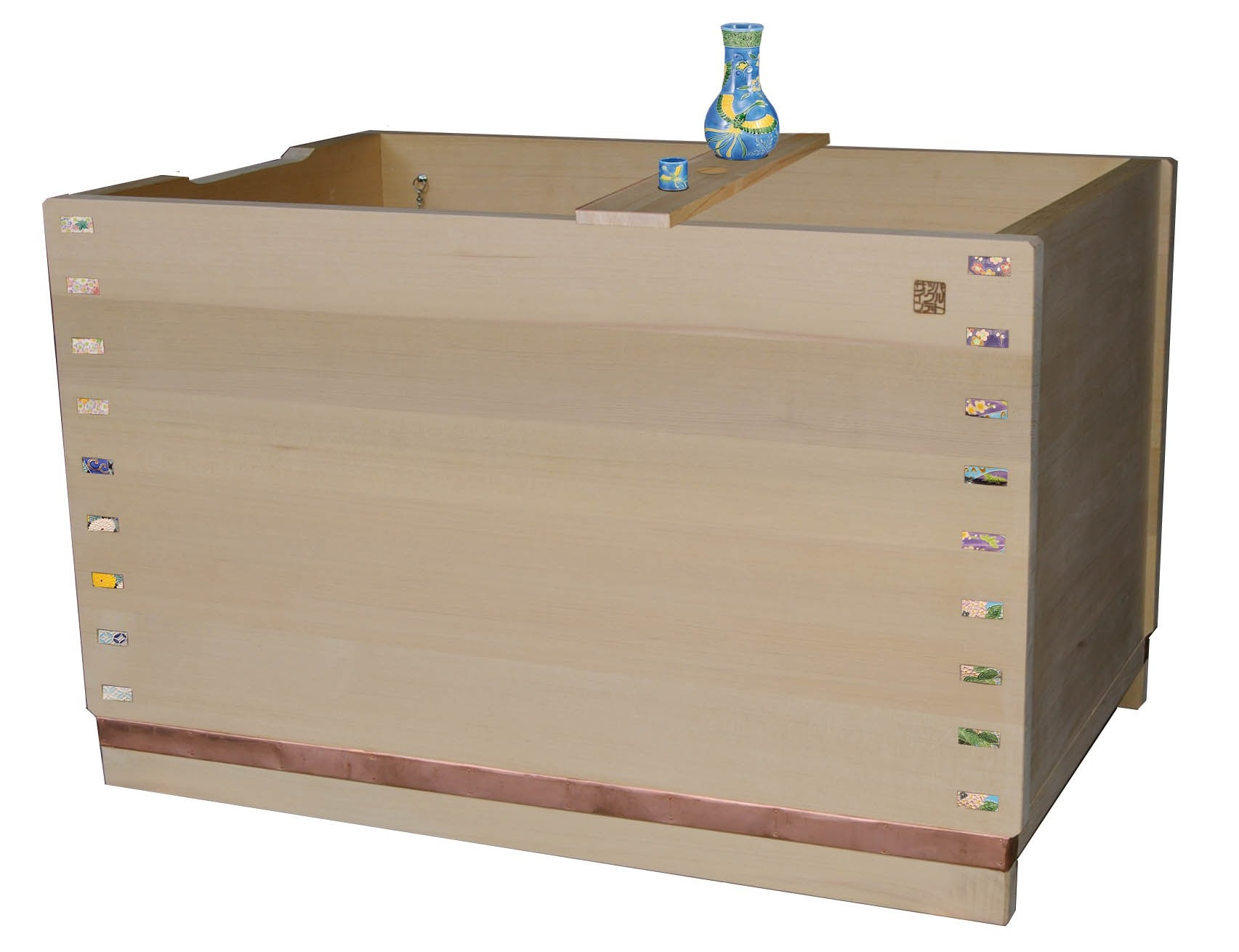 (use this link to open a zoomable version of this image)

Well,  it is my habit to weave the backstage stories into my messages to slowly add the strokes that complete the picture and provide you not only with the news but also with the process and the emotions behind it.
Anyway, this time is different.

I am impatient and overwhelmed to announce a new, ofuro model.
Simple, yet revolutionary!

As you can see from the image above, it originates from the collaboration between hinoki wood and the ceramic works of Itoh Nanzan, a 4th generation Kyoto ceramist.
You can see his skills in a video here (scroll down the page)
https://www.mbs.jp/kyoto-chishin/tv/2021/03_28.shtml

Nanzan-sensei will make limited series of ceramic plates to replace the copper "kugi-kakushi" of our Edo-style ofuros (with the copper plates detail)

To be honest I am wordless.
Why did it take me so long to come to this idea?!
It makes me feel ecstatic, thrilled, and also a little confused.
Is it an idea or more like a celestial download?

Let me explain more in detail why with the HAIKU-YU, the world will not be the same: the ceramic plates have a double magnet on the back side so they can be scrambled, mixed, or replaced to match a seasonal theme or a color scheme.This is probably the most fun thing that happened in my life!! and almost does not let me sleep at night! 

On top, consider that the HAIKU-YU ofuro comes with a hinoki tray and a sake set (one "tokkuri" pitcher and two "choko" cups or with matcha cups to savor the ofuro experience with the 5 senses.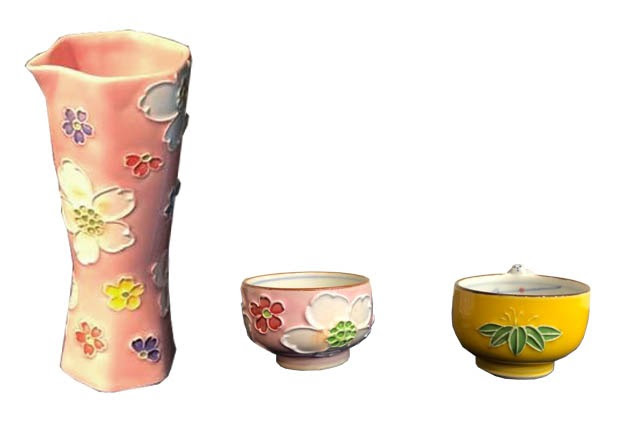 But how about the 6th sense?
Please be patient, I am getting to it. As the name HAIKU-YU suggests, all this is pure poetry. And you can also play with it!
A haiku is an impressionist type of short poem made by 17 syllables (5-7-5)
You probably heard the immortal Matsuo Basho verse:
"Furu ike ya – kawazu tobikomu – mizu no oto" – At the old pond, a frog junps in, sound of water. -As there are 18 ceramic plates, every composition can be read symbolically as a haiku poem which is completed by a plate with the monogram of Nanzan-sensei.As the tea ceremony master picks the decor and accessories to match the season, you can now choose the haiku that best fits the occasion – or your mood!




In the quest of the 7th sense…Well, sometimes less is more.
Some other times more is more!HAIKU-YU (YU stands both for "hot-water" and also for "you" – to remind you that – you – are empowered to customize your ofuro experience.
And as you can guess, the possibilities are limitless.
A 12th-generation sake maker from Fushimi (Kyoto) already jumped into the project with a special formula, slightly sour sake that is like bread and butter with a steamy ofuro.
A ura-senke tea master and producer of rare "Kyo-Tanabe Gyokuro" tea is also excited to collaborate together. There is no rule that forbids to have a tea ceremony in a bathtub!




Contact me by email if you want to know more about the HAIKU-YU.

I recommend a 1500mm long ofuro (fits 2) with thicker planks to avoid the need for the top frame border "kamachi" which would not fit well with the simple harmony of the colorful plates.

M-7) hinoki tub with 42mm planks: 970,000 JPY
500L / 132 US gallon 1500L x 750W x 630H (D550) (59.1" x 29.5" x 24.8")

hinoki tray: 30,000 JPY
one set of 18 plates: 220,000 JPY
one sake set with 2 cups: 110,000 JPY
one bottle of tsuki no katsura sake (since 1675): present

All the best and happy HAIKU-YU!
with love and enthusiasm//

from iacopo