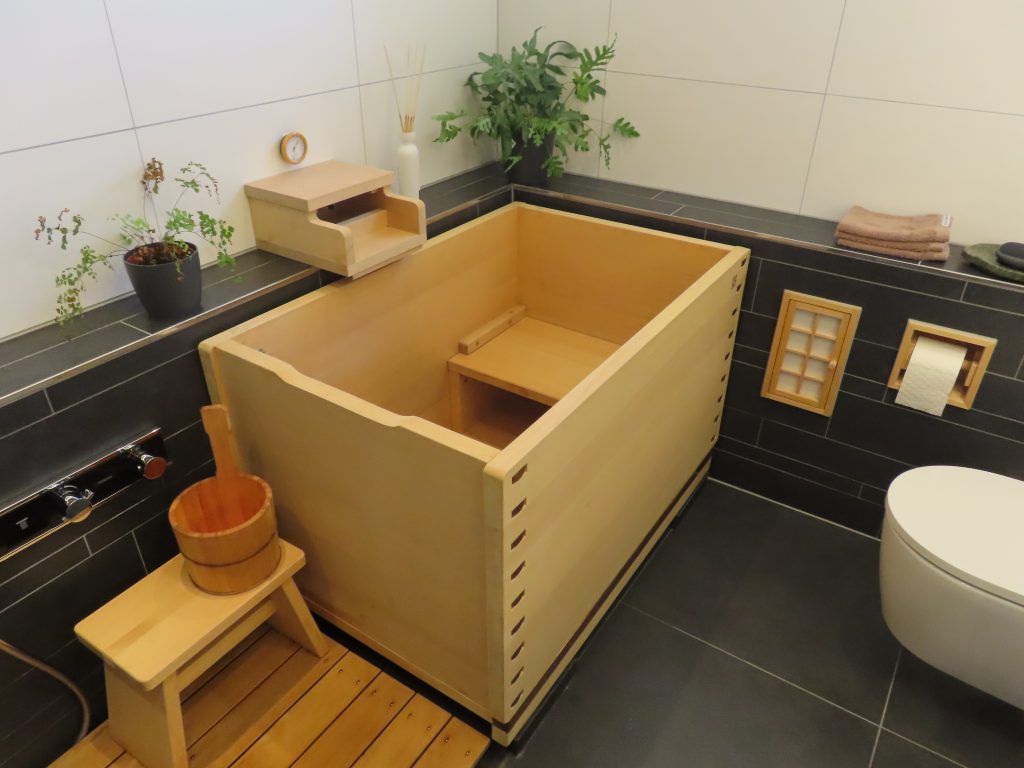 Message from the client:
Dear Iacopo-san,

Please be informed that I just forwarded some photographs you of our bathroom.
If you want, you can use these photos in your testimonial.
Kind regards,

A. from Holland
---
Reply:
Thank you for the nice news and for all the pictures!
At first, I was in doubt about which to choose for the homepage.
Then I thought that not only the bathroom atmosphere is top-notch, but more importantly, you offer many hints about the day-to-day use of the tub. With cover and without. With an inner seat and without.
The photos from different angles really help us understand.
I see now your plan about using shoji for the overhead storage and spare toilet paper storage.
Really lovely and definitely more Japanese than any Japanese house I saw in the past 20 years!!!