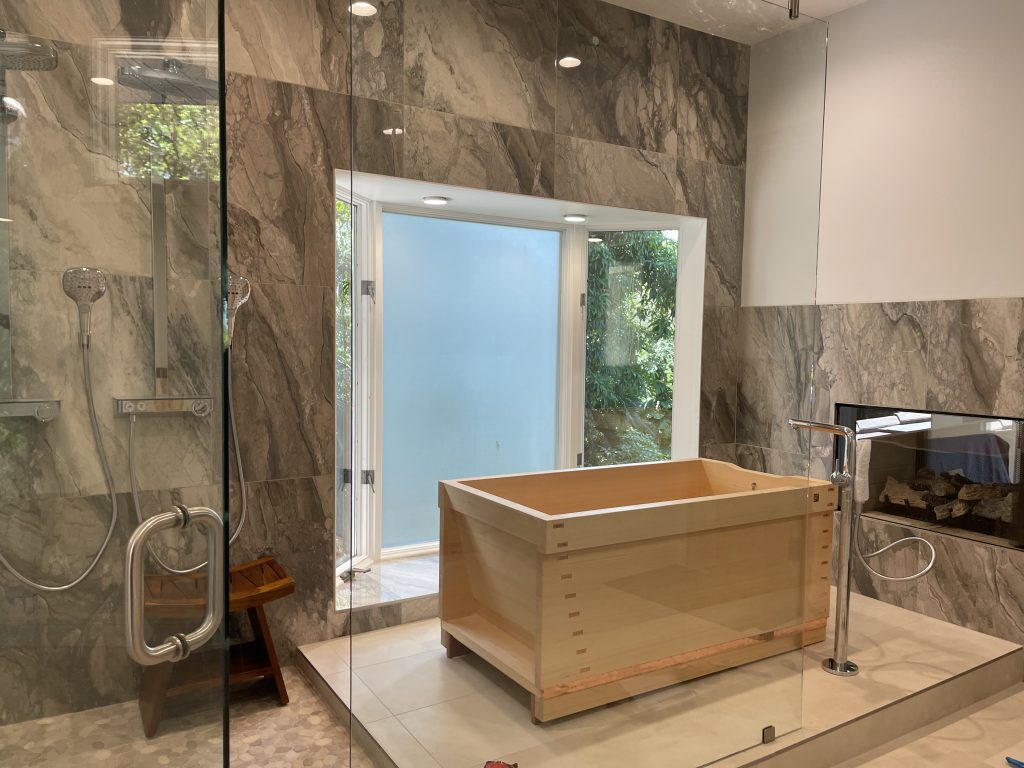 Message from the client:
Dear Iacopo,
We have finally installed the beautiful tub you created for us.
Looking forward to enjoy using it this weekend. Although we enjoy just looking at it.
Warm regards,
J.
---
How do you like this L1400mm x W750mm x H640mm (ext. dimensions) 550mm(deep) hinoki tub with top border frame and copper plates?

The ofuro is literaly ON STAGE!
And the balance between the stone patterned walls and the wood is perfect and communicates a natural yet elegant atmosphere.
I also think the solution for the baywindow is very smart! The frosted central panel for privacy and transparent corners to have multiple views.

Have a worderful bath!