sorry, sold out!
Days are shortening and nights are getting colder…
To warm up the body till the core of the bones, nothing can beat a relaxing bath in hot water.
But if you are looking for an even deeper pleasure…
then you should try a japanese deep soaking tub.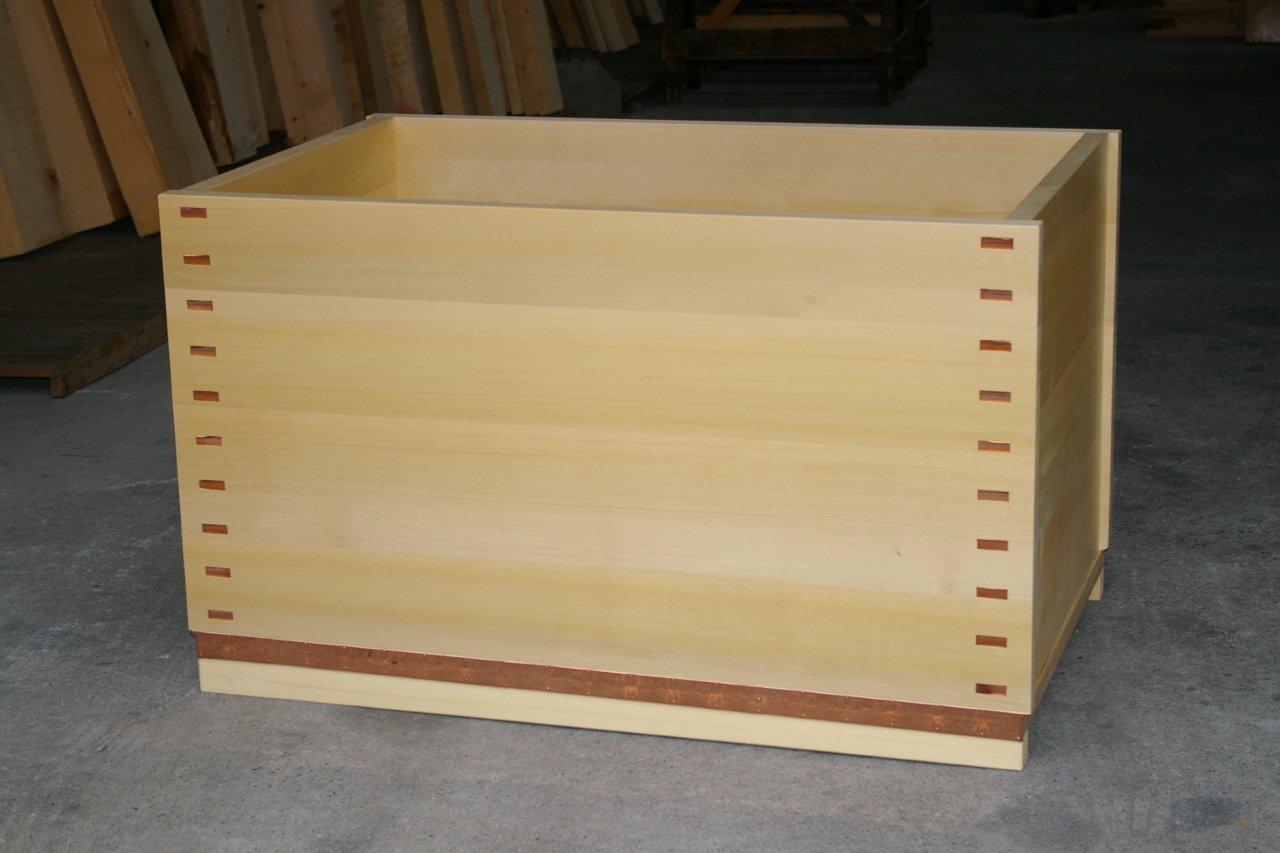 Here we are presenting a lovely outlet tub. Of course it is spotless and brand new. We can offer at a discount price because we used material we had in stock without loss.
The result is a tub compact in size but deeper than the average. Consider that if normally the internal depth for a japanese tub is 550mm, this is 640mm.
You can fill it up and enjoy the hot water around your neck and under your chin…
or you can take advantage of the extra depth as an extra safety, by using it with normal amount of water in situations where you cannot overflow on the floor.
Here are the details:
size: L1200mm x W750mm x H720mm (external
dimensions) 640mm(depth)
quality: knotless natural Asnaro bathtub.
AB grade tub (quarter sawn) : 360,000. JPY
Packaging: 1550x900x900 wood box: 38,000. JPY
Pick up and delivery to Tokyo port or Narita air port: 13,000 JPY
For the payment, we accept Credit cards thru PAYPAL or contact us for wire transfer information to our bank account in Japan.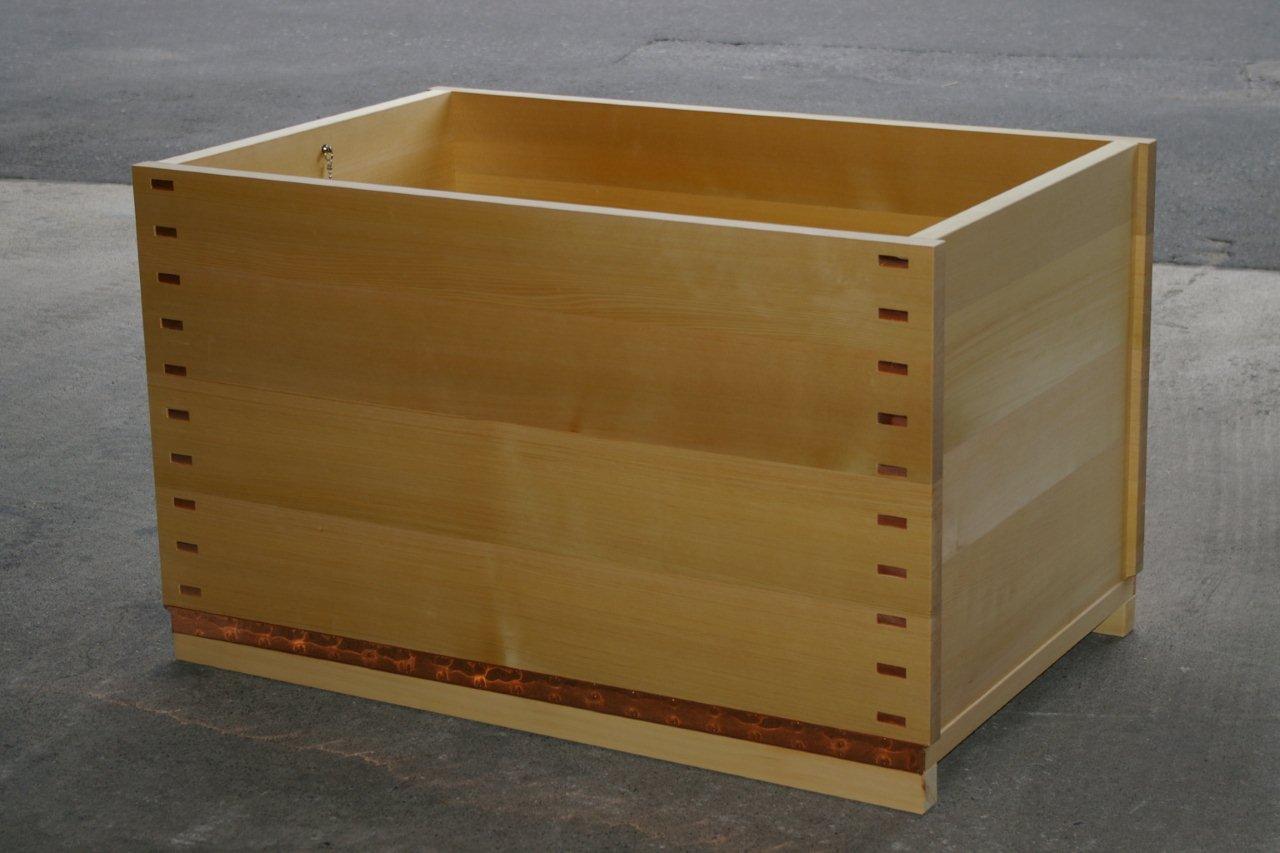 The tub has a minimalist design, is equipped with a copper apron and the joints are finished with Edo-style copper plates.
Click here: (hot tub drawing) to download it in acrobat format.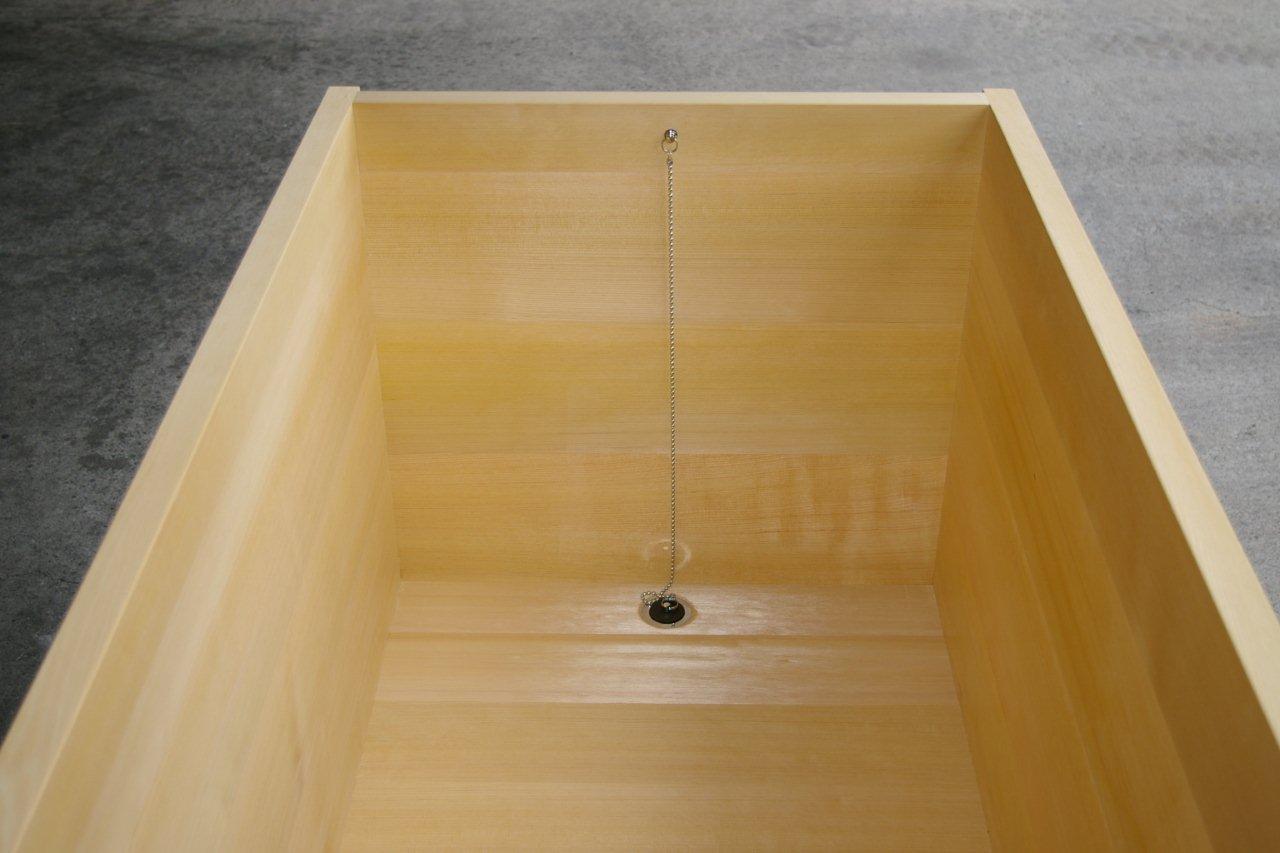 interior of the tub.