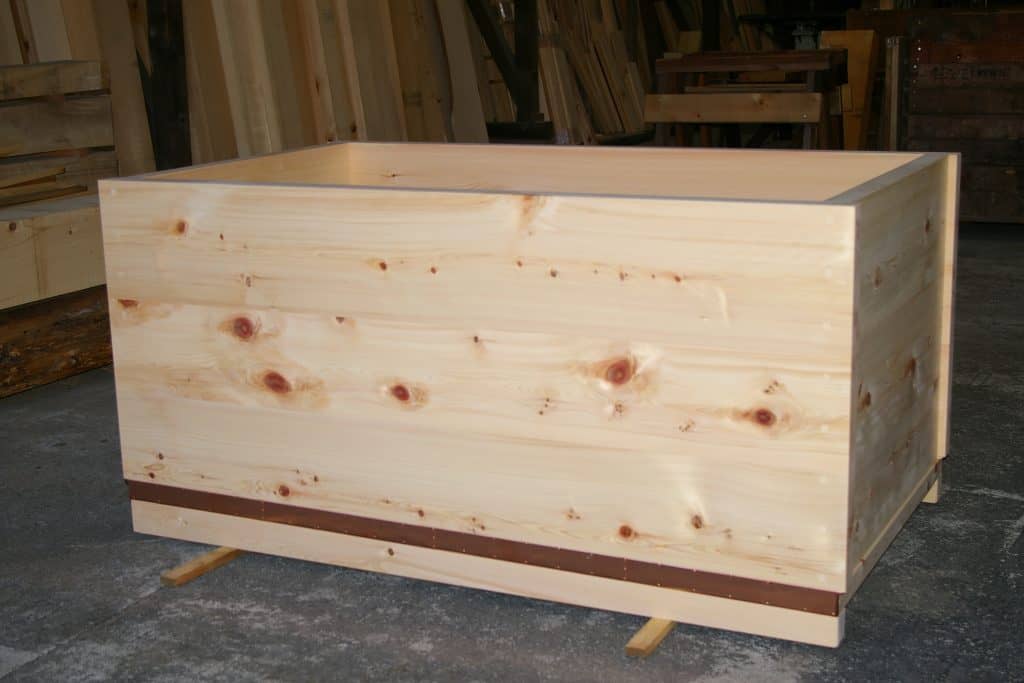 (sorry, sold out…)
This is a real
Christmas present!
The client who bought exaclty 2 years ago was not able to import it because of the Covid situation and decided to put it on the market again!
Extra rare! We haven`t been able to make knotty tubs for the past 2 years!
First came first serve basis!
We just completed a large roten-buro (outdoor bath) for a hot spring in Hakone. As we had to use long pieces of lumber, we had some left overs: we picked up the best parts – heartwood only – and made this "hearty" ofuro for the outlet corner. We had several inquiries in the past month for knotty hinoki tubs but did not have any nice material on stock.
If you were looking for this type of ofuro you should act quickly because I am not sure when we will have another lot of such generous knotty hinoki.
This ofuro is simple and solid like the gate of a Japanese castle.
The length and width are very comfortable for 1 or 2 people and the 45mm plank thickness (compared to the normal 33mm) makes a bold statement. We usually use "beefy" planks when the clients require a large ofuro but want to avoid the top edge reinforcing frame. An option worth 1,200-1,500 USD alone!
Last but not least, the pattern of the knots as you can see is very well balanced on both sides. A bolder accent in the center (like a constellation) on one side and a more subtle harmony of knots on the other side. We applied the copper apron on both sides so you are free to choose how to orient it.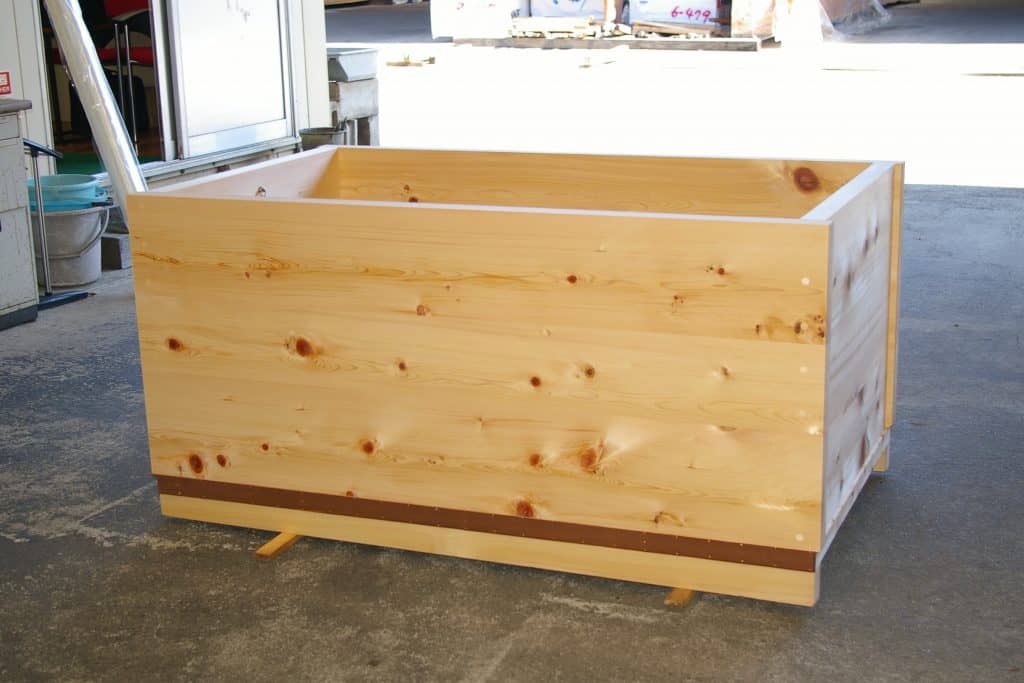 I am realizing that my writing ability today is overwhelmed by the multiple outstanding features. It is like trying to use all my muscles to push through the inexpugnable castle gate. I think this ofuro even more than the others cannot be explained with rational means. It definitely belongs to the realm of the emotions, with its stronger than average hinoki aroma (due to the knots), the thick walls and the organic pattern of the wood grain.
Yes, I am sure that absorbing this primitive strength from the fibers of this tree will provide the owner the power to break through the sturdiest castle gate!
(oh- I think I went a little too far…)
Specifications:
Sizes: L1400mm x W800mm x H680mm (ext. dim.) 590mm (depth)
Material: knotty natural Hinoki wood bathtub.
Details: Wooden dowels at joints / copper apron
Drawing: knotty outlet tub – drawing
Price:
1) K grade tub (knotty cut) : 455,000. JPY
2) Packaging: 160x100x88cm plywood box: 43,000. JPY
3) transportation: to be quoted (please let us know your exact address: we
will provide a quotation before you purchase the tub)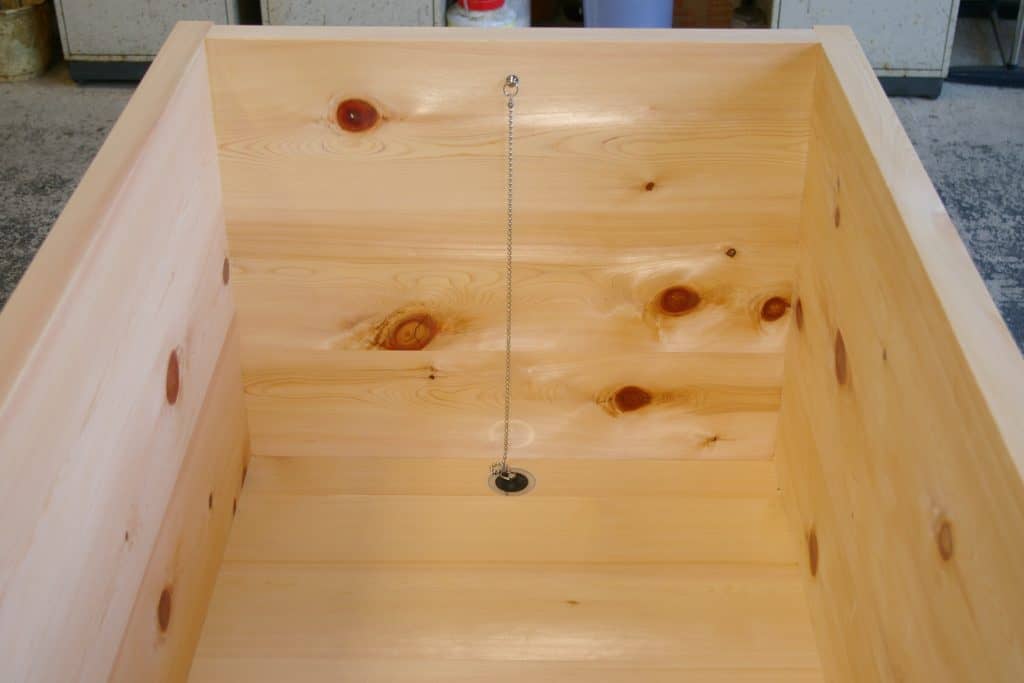 Do not hesitate to contact me by email for any questions/problems at japan@bartokdesign.com ☆彡